A 15 minute meal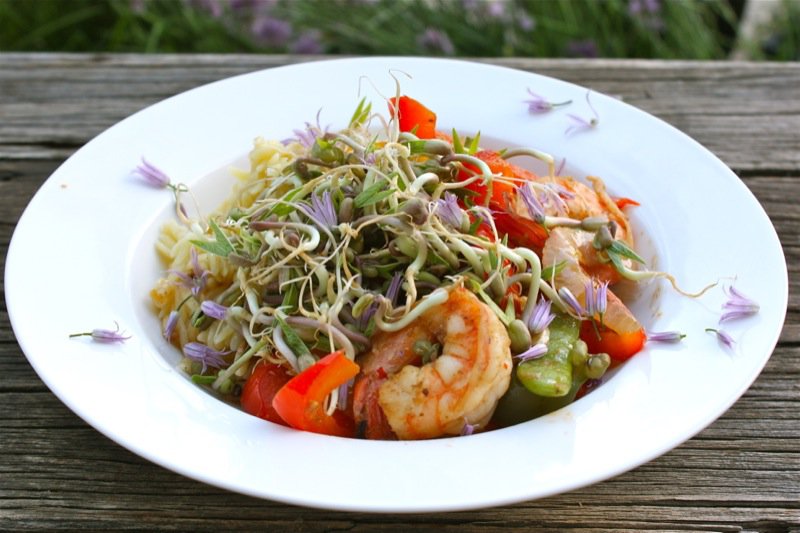 Sweet bell peppers, sugar snap peas, onions, garlic and shrimp.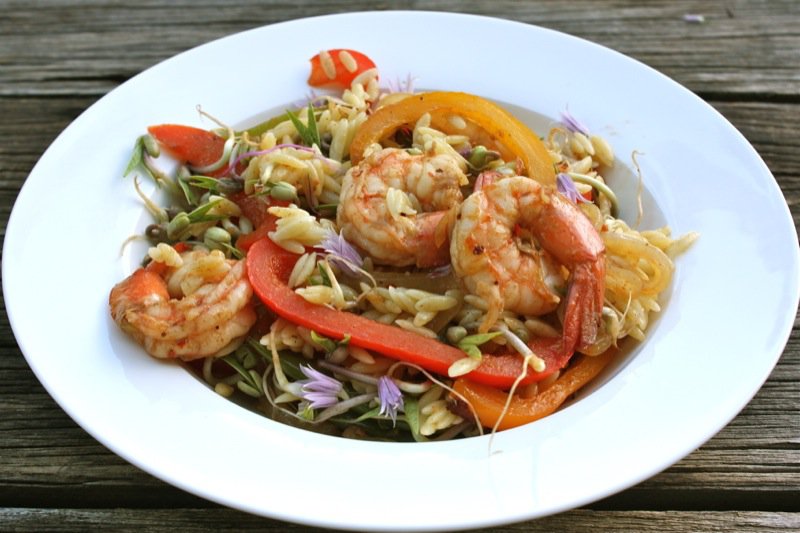 Tossed with orzo and raw crisp substantial freshly sprouted mung beans.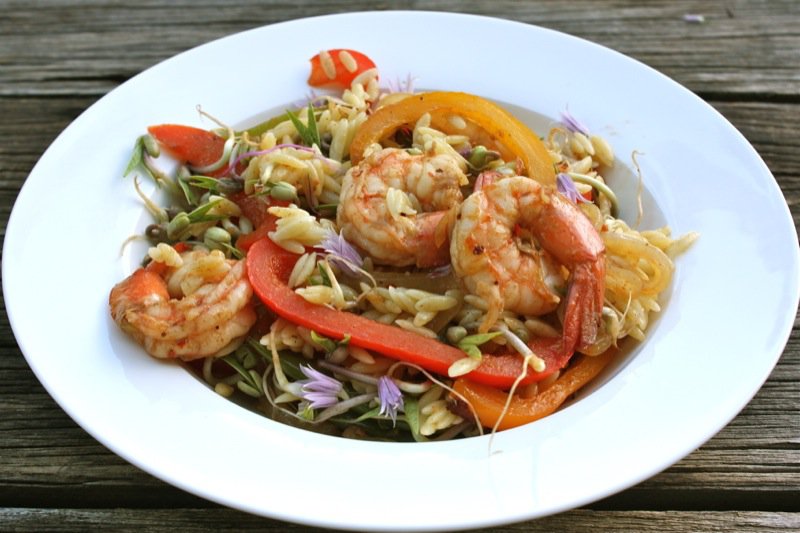 Sharp, bright, hot fresh radish sprouts added, if desired….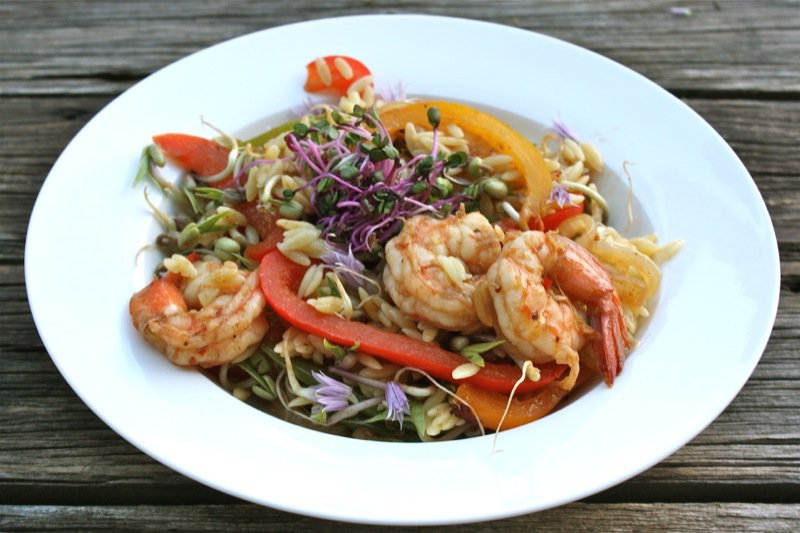 Less than 15 minutes from start to finish: nutritious, delicious and superbly satisfying.
My secret ingredients: a heaping teaspoon of each into the stir fry.
Mix it up how you please. (Play with your food!)
Why is it so many complain that cooking from scratch is so hard, and takes so long? Simply, lack of experience. So sad that teaching how to cook is no longer happening in homes and schools across our great country as it once was.
Shrimp Stir Fry
Serves 3-4
Ingredients:
1-2 tablespoons of extra virgin olive oilone sweet red bell pepper, sliced lengthwise
1/2 each sweet yellow, orange and green bell peppers, sliced lengthwise
a good amount of snow peas or sugar snap peas
one onion, sliced
500g raw shrimp, shelled and deveined
2-4 garlic cloves, minced
one heaping teaspoon each of Chinese Chili Garlic Sauce and Black Bean Sauce, or to taste
2 cups of orzo
fresh mung bean sprouts
chive flowers for garnish, optional
Instructions:
Boil water for orzo, according to package instructions and cook orzo; while cooking…
Heat heavy frying pan to high, add first 4 ingredients; stir fry on high for 2 minutes
Add shrimp; stir fry 2 more minutes
Add garlic; stir fry for 30 seconds (I would add mung beans now, next time)
Add sauces; stir fry for 1 to 2 minutes longer
Present orzo, stir fry and sprouts on platter: serve immediately
Note: Preparing the vegetables for the stir fry takes about 5 minutes: In 12 minutes, you have your fragrant,fresh and flavourful meal!
I discovered I do not like raw mung beans. One of the gals on the last BioSnacky Sprout Challenge post commented that she prefers hers raw in a salad with the hot noodles. I do like hot soft food and cold crunchy food tossed together, so was all in. However, these sprouts did not work as well raw with this dish for my palate. I will add them to the stir fry next time. I would suggest you do the same, the first time, for greatest all round pleasure.


Announcing the Winner of The BioSnacky Sprouter Jar: Congratulations to Cynthia Acheson!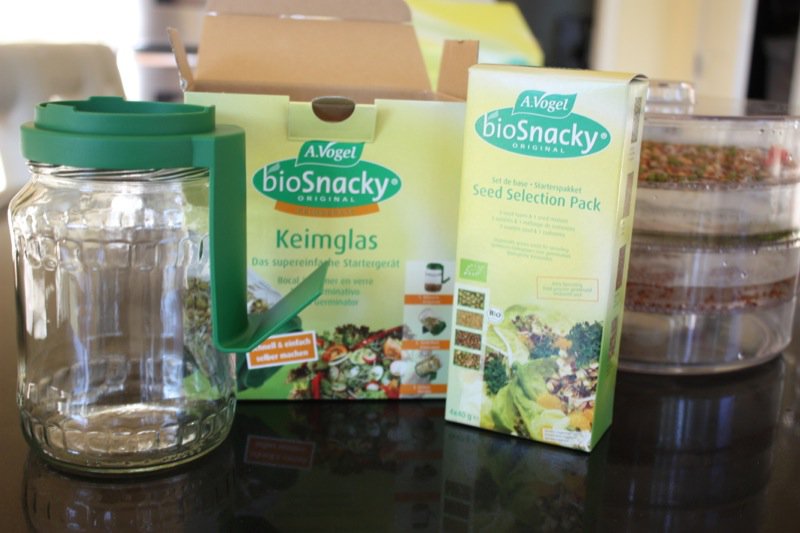 Important Links: