Lindsay and Dana depart today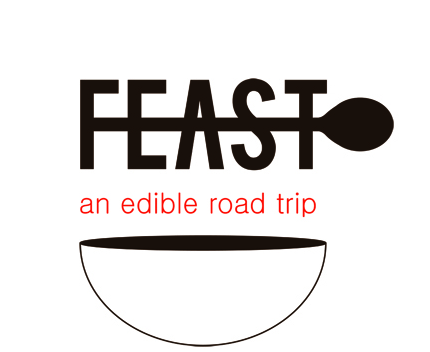 Feast: An Edible Road Trip is an adventure of a life time. Watch the video to get to know the personalities of these innovative gals….
Feast: An Edible Road Trip, is a brilliant initiative that magically aligns with The Canadian Food Experience Project purposefully and time-wise. I wish I was heading out, across Canada, TODAY (June 27, 2013) with Lindsay Anderson (Richmond 365 Days of Dining) and Dana VanVeller (Spoon). These gals have packed their bags and bikes and are heading across Canada for a 4 month road trip to investigate and track Canadian food, region to region, coast to coast, across this expansive land.They are also participating in The Canadian Food Experience Project, as they go!
Food Bloggers of Canada will organize Tweet-ups to enable members the chance to get together with Lindsay and Dana to showcase their region.
These gals need support to make this happen. They have embarked, today… and this will be money well spent on the investigation of Canadian Food. Please think seriously about giving to their campaign.