Smoked Salmon Pears: Caperberry, Homemade Boursin and Dill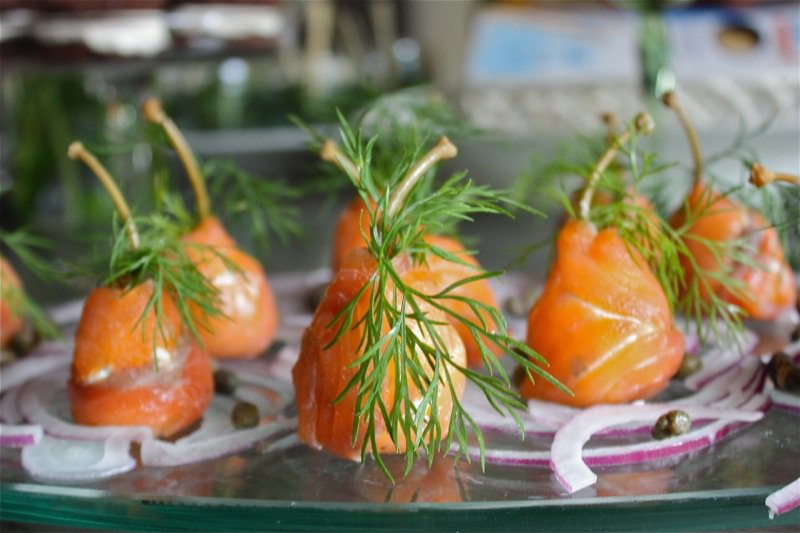 When I am hosting a special event, this appetizer is always on the menu. Kathy is turning 60! This Glam-ma is the most gorgeous 60! Oh, my! Kathy's daughters hosted a Surprise Birthday Brunch for her this morning, and what a lovely celebration of grand friendships, family and stories-to-tell all served up with gorgeous flavourful bites of wonder. But first: SURPRISE!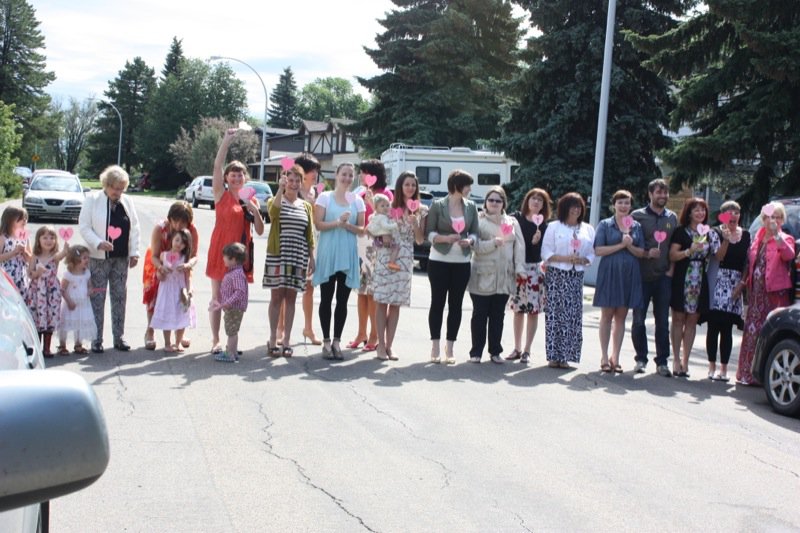 All lined up in the middle of the street with pink heart shaped letters on a stick that aptly spelled: HAPPY BIRTHDAY! from one side to the other. Wiggling with excitement, we waited for her to turn the corner in the car.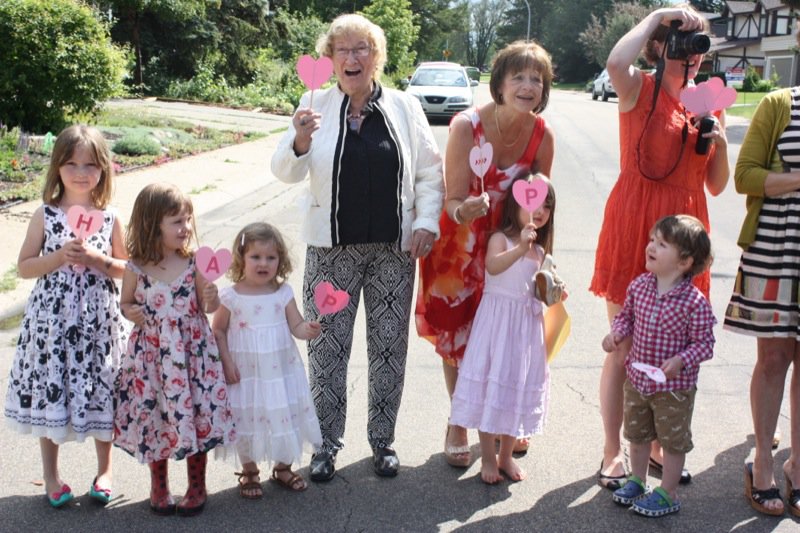 There she is! Glam-ma! Glam-ma!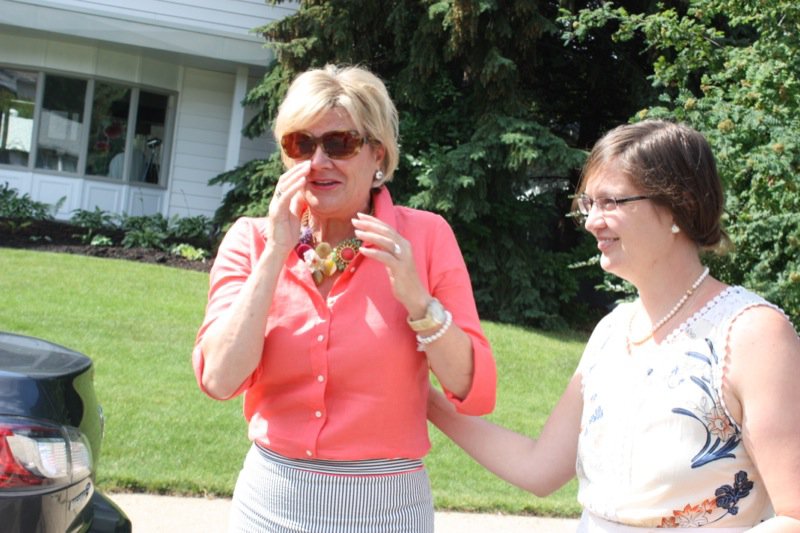 And, she was surprised. The gals and their babies pulled off one big secret. Kathy thought she and the gals were headed downtown for brunch on the patio of the Hotel McDonald so she was all gussied up and gorgeous as usual.
Once photos were taken and hugs were had, all headed in for teas, and ice-teas, and fairy-waters, and lemonades….
And who was most excited? The five little grand-babies, of course! Did I say grand-babies? Woops! Sorry, Isabella! Four grand-babies and one granddaughter!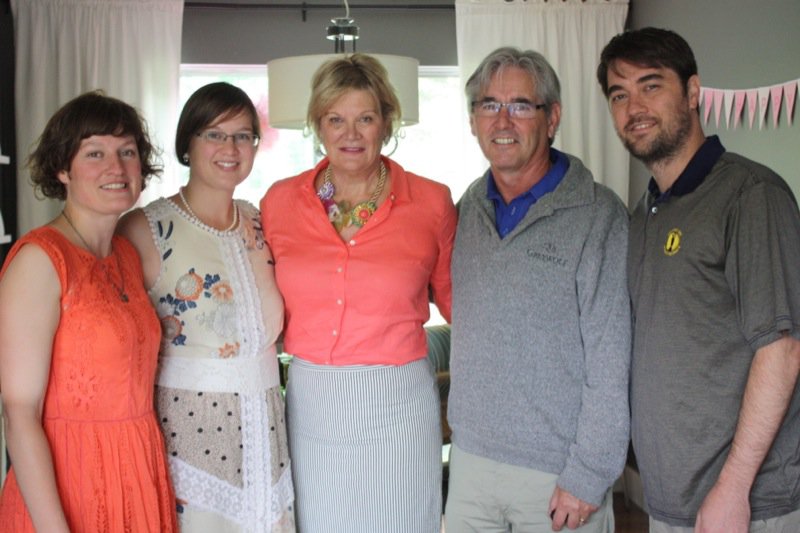 I really wanted to take some photos and help the gals a wee bit, but I was pretty giggly for the most part. That means shaky. Darn.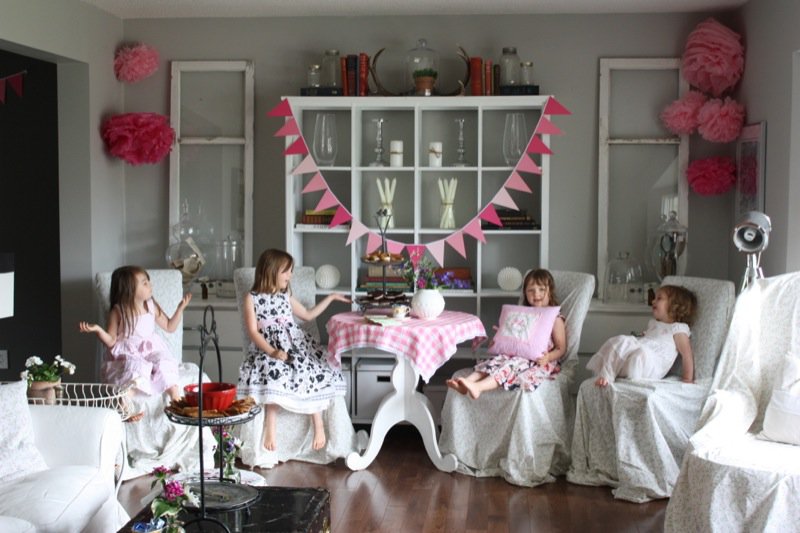 And look what was waiting for Glam-ma when she entered the door!
I did take over one appetizer and that is the Smoked Salmon Pears. I had actually planned a couple of more, but had forgotten how finicky these little numbers can be.
The gals had been busy. The table looked divine. The stuffed strawberries were nummy as wer all the fresh fruit and veggies.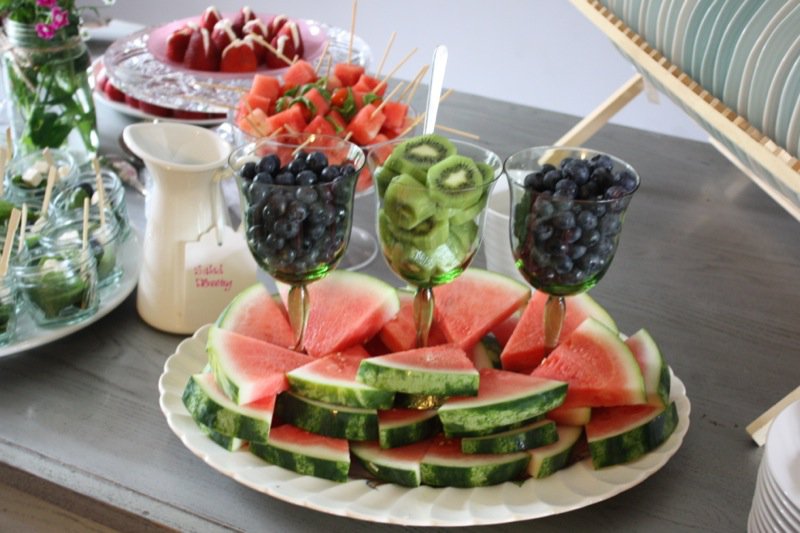 I confess. The salad took my breath away. Kristen has promised that I will be getting the recipe. Simple is sensational. The tender leaves of baby spinach with the plump juicy blueberries and the dainty cubes of soft cheese was all she wrote, and more than enough. The Balsamic vinaigrette dressed the salad for the party and the little forks and canning jars really set the tone. You may think it may not take much for me to get excited, but to come up with this kind of concoction for this kind of an event is not easy. It was so fittingly brilliant that I must just steal it
Crustless sandwiches with cucumber and radish. Nummy.
The party would have been half as fun without the little children in the mix on tippy-toes eying all of the sweets and treats. Little mouths circled with a little bit of everything. Ah! I am sure they will be delighted to help their mommies clean up afterward.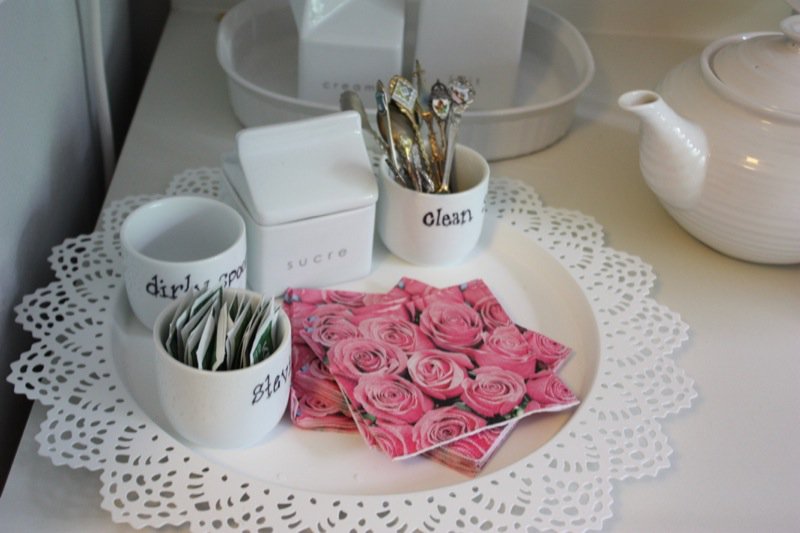 I got up early, plucked the dill and the chives from the garden and wiped up my favourite homemade boursin recipe. Bourin Cheese, directly from Wikipedia: "Boursin cheese was first developed in 1963 by François Boursin in Normandy,[1] and at one time was produced exclusively in Croisy-sur-Eure, France, by the Boursin company. In 1990, the Boursin name was acquired by Unilever who sold it to Groupe Bel in November 2007 for 400 million euros.[2] The cheese is still produced in the United States for North American distribution by Unilever." I, however, make my own version which is much tastier, in my humble opinion.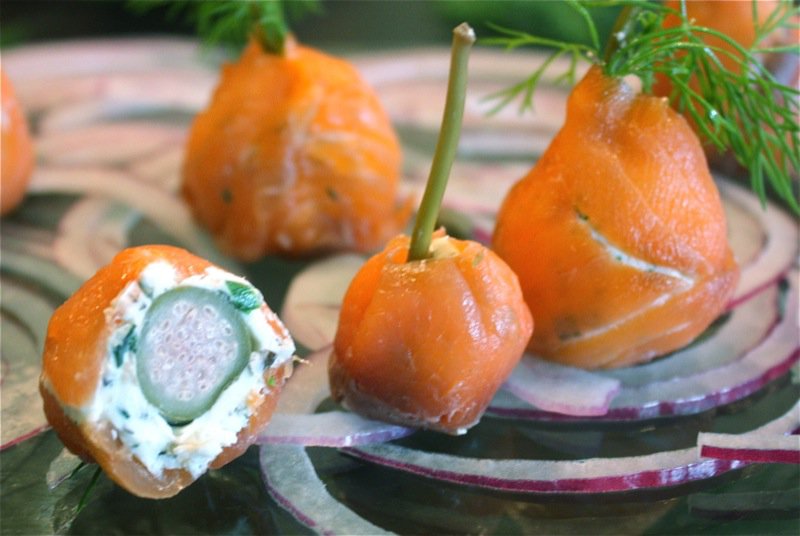 Really easy to make, but you can't be in a hurry. Well. I can't. Thank goodness my daughter, Ragan, was helping me.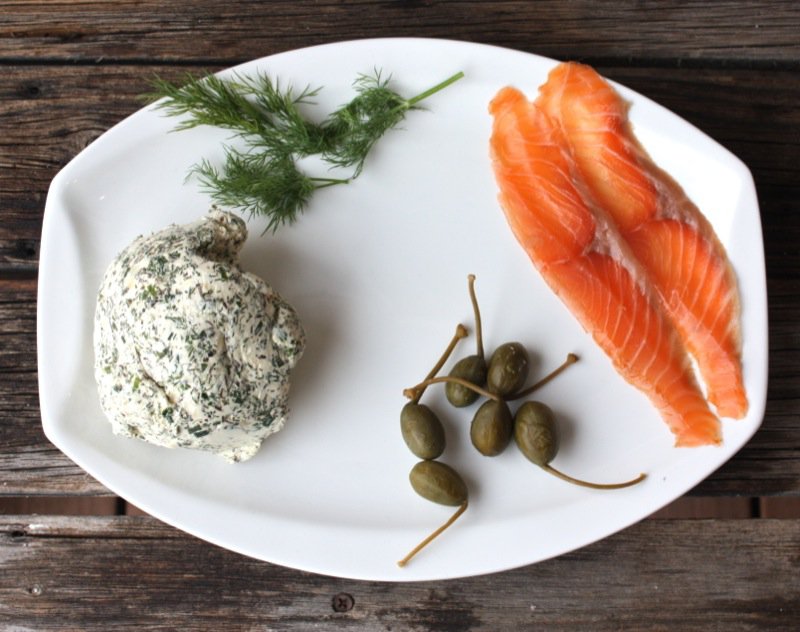 Then we strained and dried the caper berries. Caper berries are a delicious salt and vinegar preserve. The caper berry forms after the flower from the Capparis Spinosa plant has bloomed. It is filled with seeds, and when left to ripen, becomes very sweet, and date like. I had the opportunity to discover and taste one in Tuscany a couple of years ago. Capers come from the same plant, but are buds that a flower will grown from. These are harvested a couple of days after forming on the plant as the smaller they are, the tastier they are. They are preserved in a really good salt. The plant grows in sandy soil low to the ground or by the sea. When we were truffle hunting in Italy a couple of years ago, our host had them growing in the sandy pockets coming out of the rocky wall surrounding his property. The flowers are an edible delicacy as well. Stunningly gorgeous and sell to the chef for 3.5 Euro a piece. In Italy, nothing goes to waste. The caper (bud), the flower, and the berry: three different parts of the growth cycle of the same plant, all harvested for various culinary reasons. Caper berries can be purchased almost anywhere you can find pickles in specialty grocery shops. The Italian Centre Shop in Edmonton carries them. They are milder than a caper.
This Salmon is from the Maritime Provinces, but it is cold smoked locally and is the best Smoked Salmon I have every tasted. I do not lie. It is absolutely exceptional. This can also be found at The Italian Centre Shop. If you like smoked salmon, you must try this local product. I separated the buttery wisps paper thin smoked salmon and Ragan had the little dill fronds ready to crown each "Smoked Salmon Pear" with a plume of dill.
This is done in phases:
bourin refrigerated until cold enough to roll
cheese on the caper berries, then refrigerated
salmon over the cheese, wrapped in a wee bit of plastic wrap to mold the salmon over the cheese, then refrigerated; make sure the little salmon pears are standing up right as they will chill in this form
When ready to plate, unwrap the Smoked Salmon Pear, stick the dill frond into the top of the "pear" beside the caper berry stem and place on a garnished plate.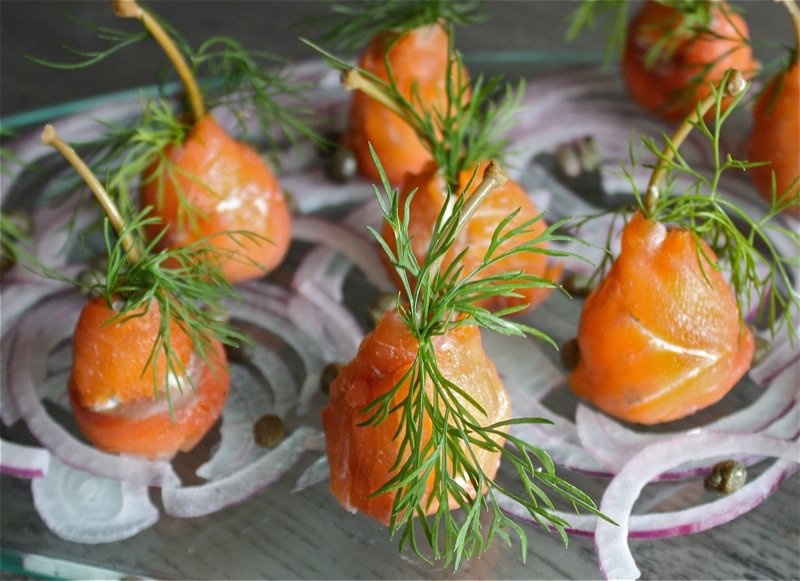 There was visiting and sipping and hugging and kissing and everything that is supposed to happen at birthdays.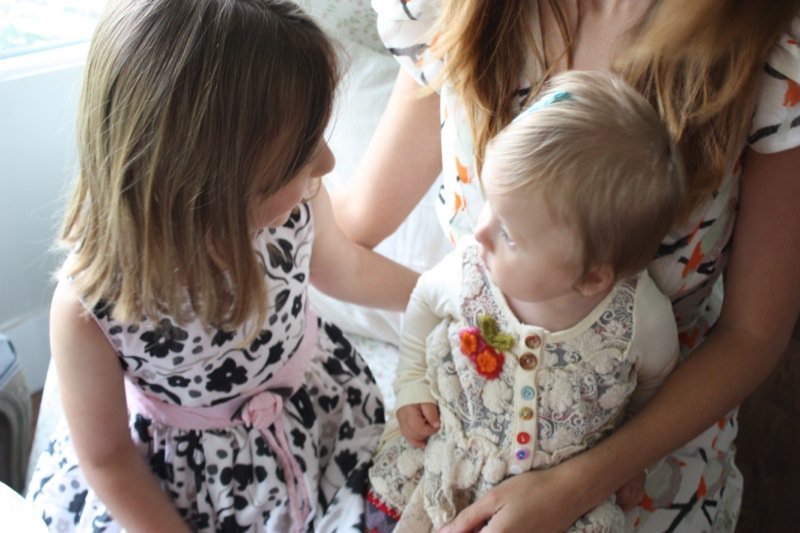 Glam-ma was given a tree for her yard that everyone contributed to that will symbolize the family and friendships s she has nourished throughout her life.
Well done, Keya and Kristin. Bravo! Thirty more years to go, Kath! I want to be there, then, too!
Smoked Salmon Pears


Makes 24 Smoked Salmon Pears This creation is an ode to the incredible Smoked Pacific Canadian Salmon and is delicious eaten with the garnish or just a good two bites on its own.
Prep Time
1
hour
30
minutes
Total Time
1
hour
30
minutes
Ingredients
one homemade boursin recipe

one jar of caper berries

, strained and dried

400

g

smoked salmon

, thinly sliced

24

dill fronds

thinly sliced red onion

1-2

tablespoons

of capers

, packed in salt, and drained
Instructions
Roll chilled boursin cheese into a small ball; indent and insert caper berry, stem up

Roll cheese around caper berry, stem between fingers, to keep clean and undamaged; place on plastic wrap and chill

Wrap a thin slice of salmon around each cheese covered berry, starting at the top, and angling down and around the berry

Cover with a small bit of plastic wrap to mould into pear shape; set on lined plate, ensuring the stem is up (berry will harden as it chills)

Prepare onions and capers for serving platter prior to serving

Just before serving, unwrap "Smoked Salmon Pears", and insert dill fronds into the top of each pear beside the caper berry stem

Cover platter sparingly with thinly sliced red onion; set Salmon Pears on the garnished platter

Once all Salmon Pears are plumed and on the platter, sprinkle capers over top

Serve immediately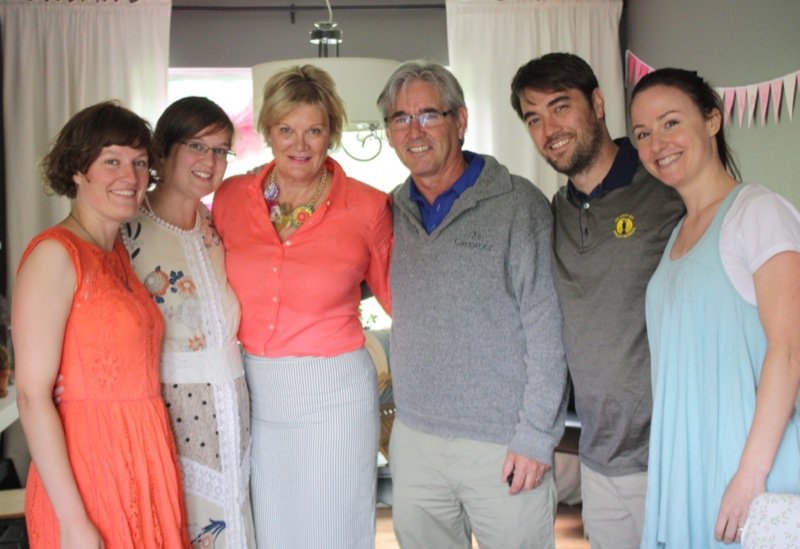 ---
I will not be purchasing this Salmon again and will find another Salmon to use for this recipe. Amazingly, I did not realize that this was made from farmed salmon. As wild Atlantic Salmon is in danger of extinction and should not be fished, and farmed Atlantic Salmon at the present time isn't farmed in a good and clean fashion, I cannot support this product.
I have watched Salmon Confidential (google it – it is feature length: I watched it in 30 minute segments throughout one day) as well as keep informed through Off the Hook and the Slow Food Slow Fish Campaign.