Nutritious, delicious and economical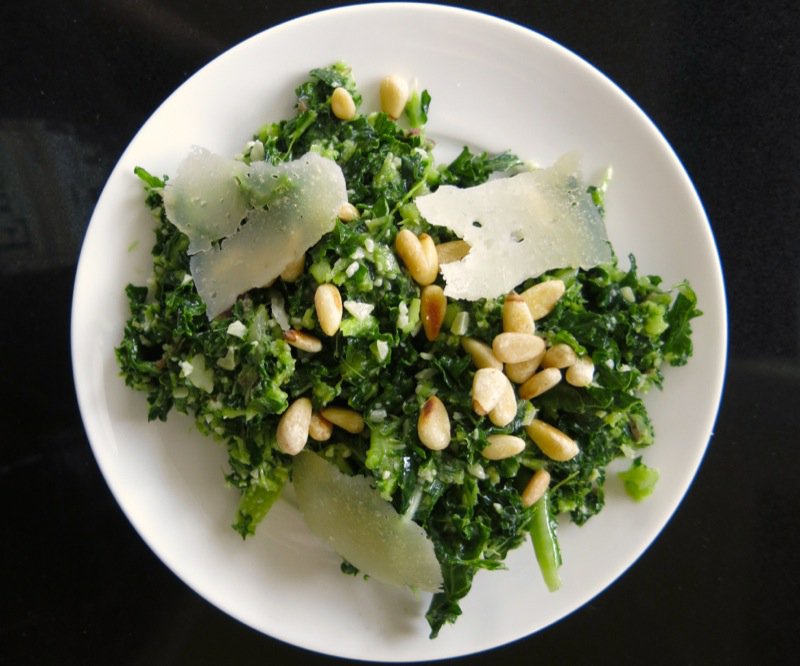 I thoroughly enjoy being a part of the Thermomix Canada community. Not only does this machine enrich my life and improve opportunities for healthy eating for my family, it has opened up an other whole world of relationships to me. One of my clients, Jen, raved about this recipe. I had to make it. Now, pine tips were not yet in season, and I would only use one or two in the dressing, to start. She had never used the pine tips as there is rosemary in the dressing which clearly offers that signature pine flavour. This dish got mixed reviews at my table, so you will love it. Really love it, or leave it. It is one of those recipes.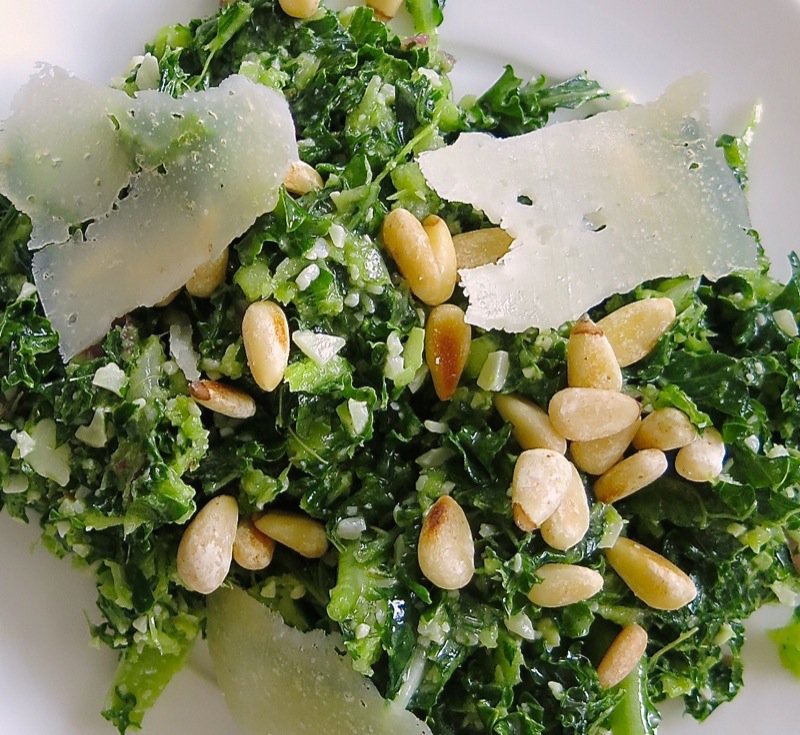 There is no doubt it is extremely good for you and the texture is a bit addictive. I used my homemade Pecorino which is a year old May 1 and has aged beautifully. Toasted pine nuts I have on hand because I really enjoy their nutty buttery texture in a salad. Tenina's original recipe has more acid than oil: 40g lemon juice, 60g white wine vinegar and only 85g olive oil. Most dressing have a 1:3 ratio of acid to oil. This is a really tart salad. I reversed the lemon and vinegar amounts to: 60g lemon juice, 40g white wine vinegar. The 75g of Pecorino in the dressing definitely contributes to the fat in the dressing, but even then it is 100g acid to 150g fat. The entire recipe held so much appeal, that I just got into the kitchen and tweaked it that tiny bit, and increased the honey from 10g to 30 and the salt from a pinch to quite a bit more (1/2 teaspoon, at least) so that the eye appeal of this scrumptious looking dense and chewy salad matched the flavour.
Usually, the snow has melted and little green shoots are emerging. Another reason to make a substantial salad: Spring is in the heart, but not in the wind.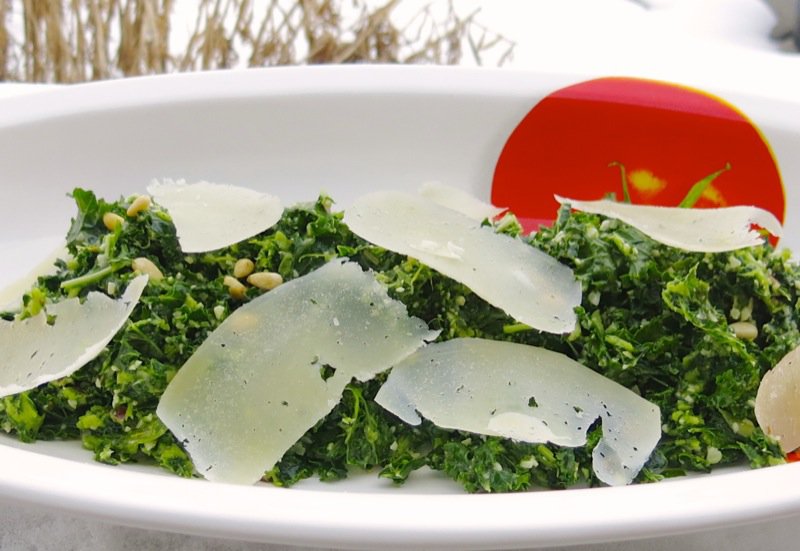 I am so proud of how well my Pecorino has aged and of the flavour and texture it has developed this year. Making my own created such an intimate experience when working to tweak the flavours within this recipe as my cheese played such an important role in the flavour of the dressing.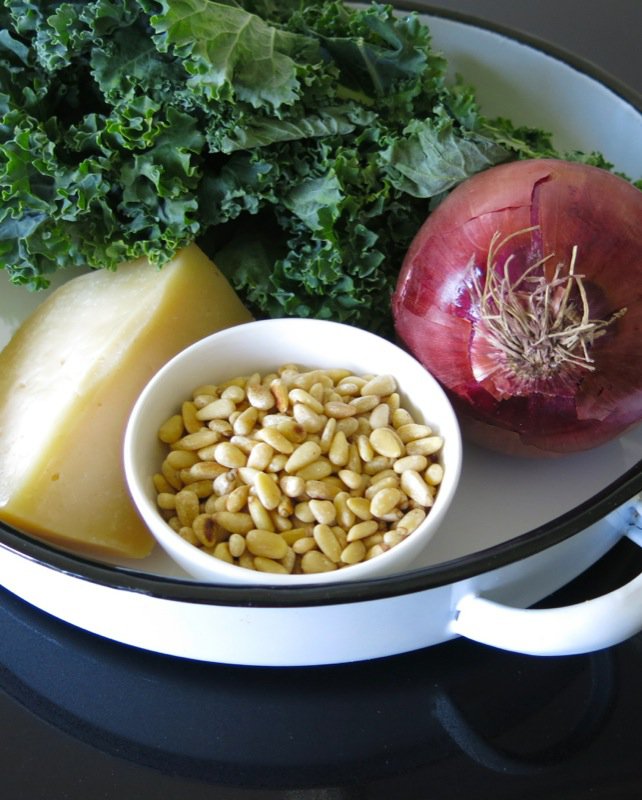 The simplicity and freshness of the few ingredients in the salad holds appeal.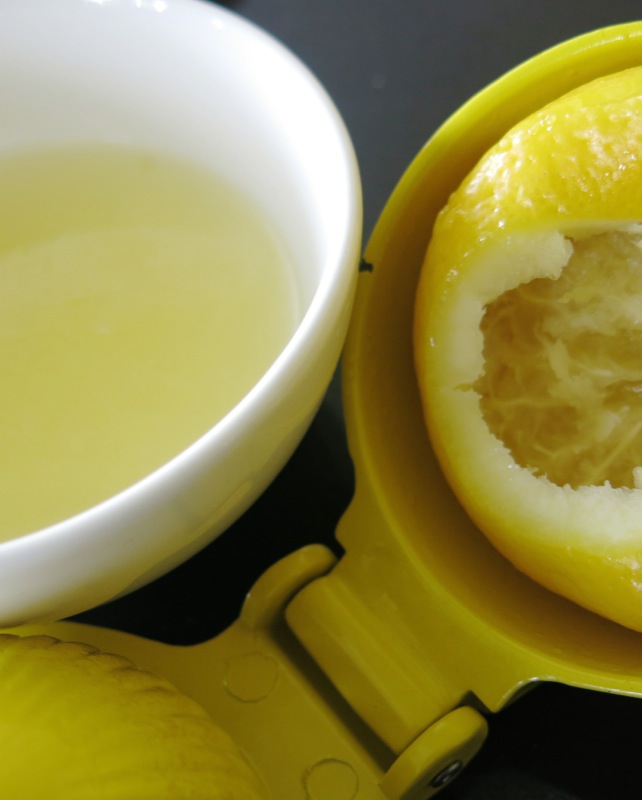 It is the dressing that has numerous ingredients – maybe too many? Not sure that the lemon juice and the vinegar are needed, yet really liked the idea of mixing up the balance of acidic flavour. A pinch of salt seemed to little, even with a cheese that has a little salt in it. And what was the 10g of honey to do? That was just too small an amount for the amount of bold flavours like the kale and onion, don't you think? I did, yet might have messed with an already perfect recipe, to some.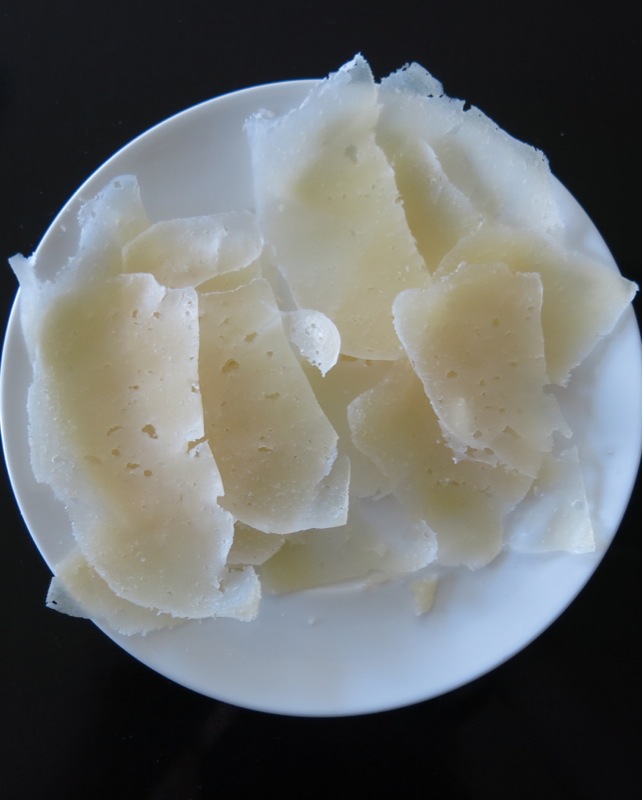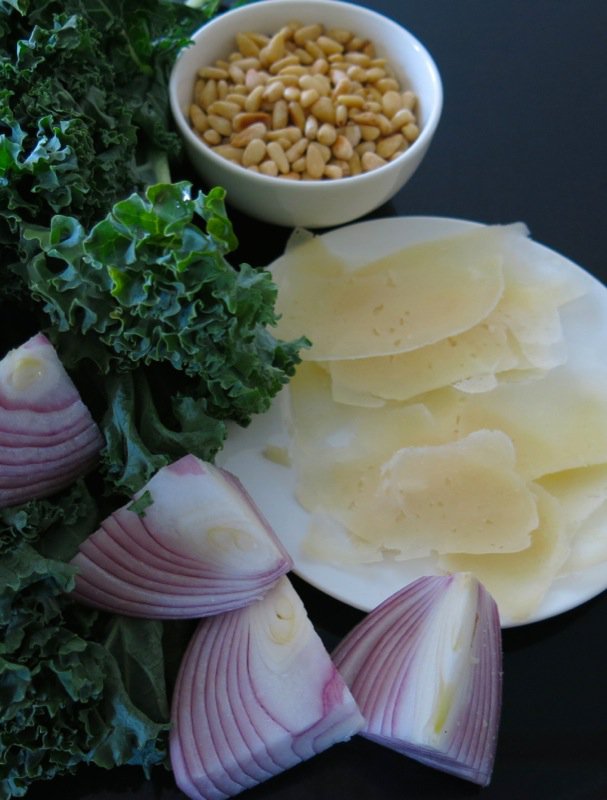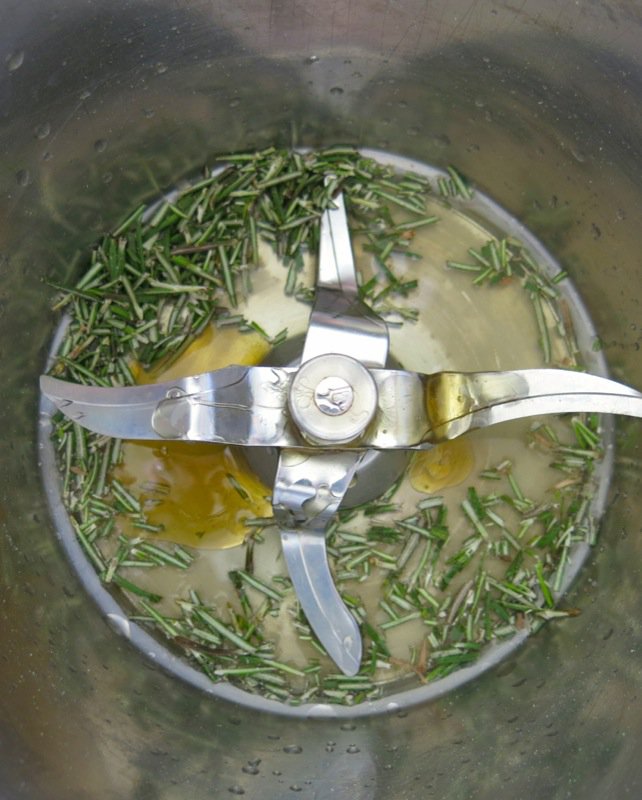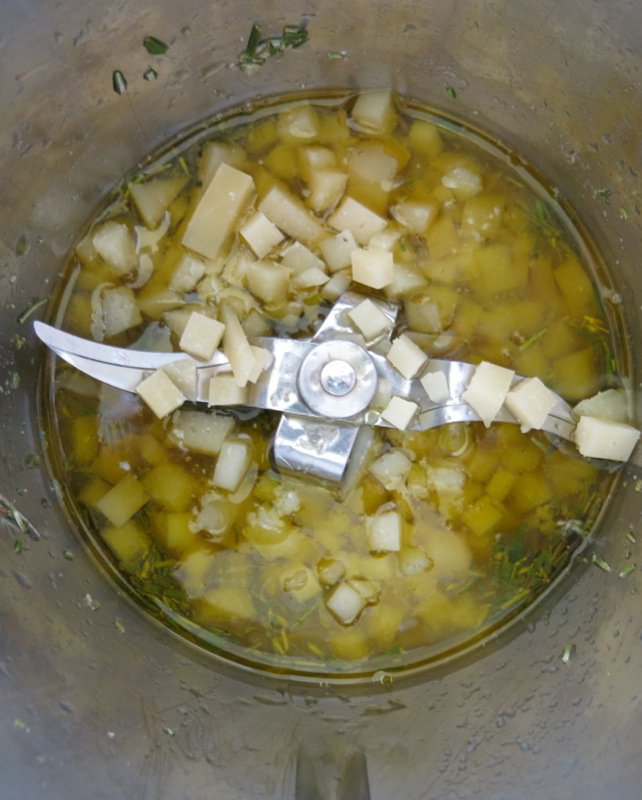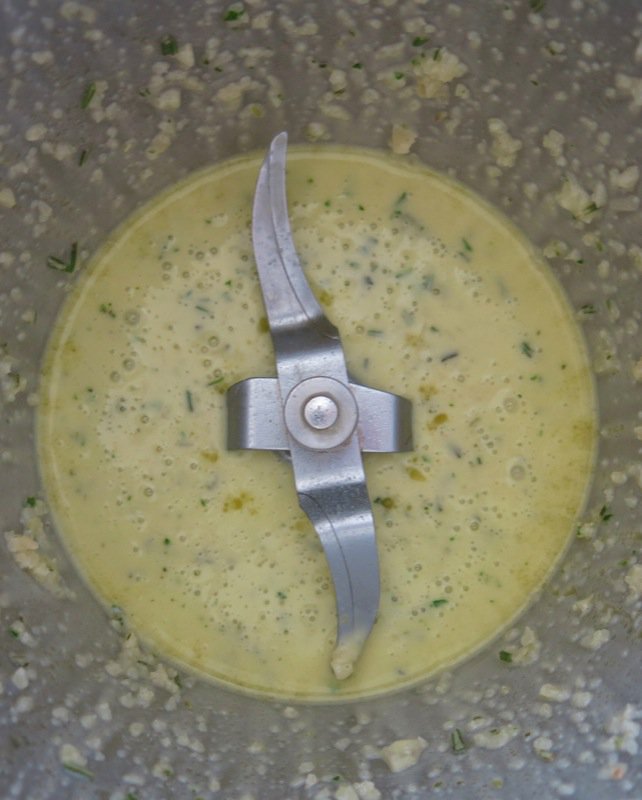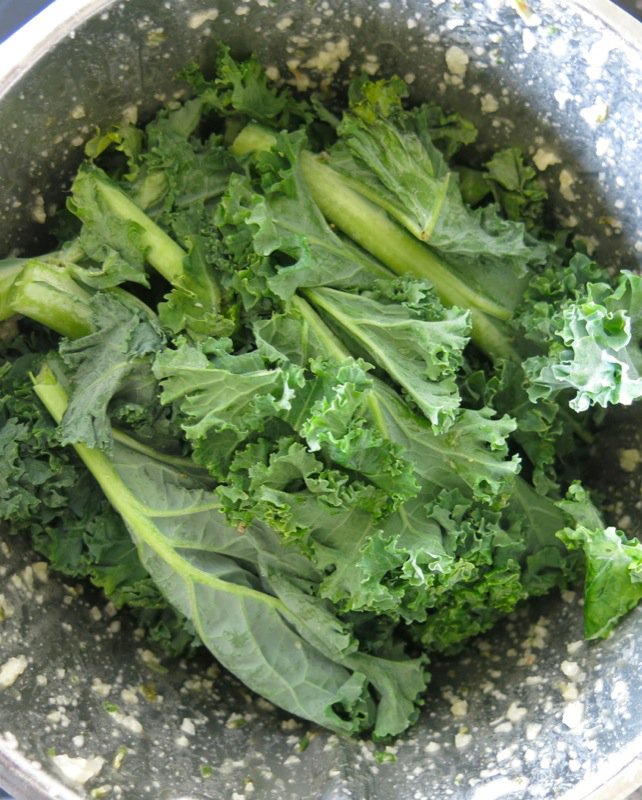 You can see I forgot to take the ribs out of the kale. Mistake. Make sure you do that, or you will be picking them out, as I was, later. Step-by-step photos follow.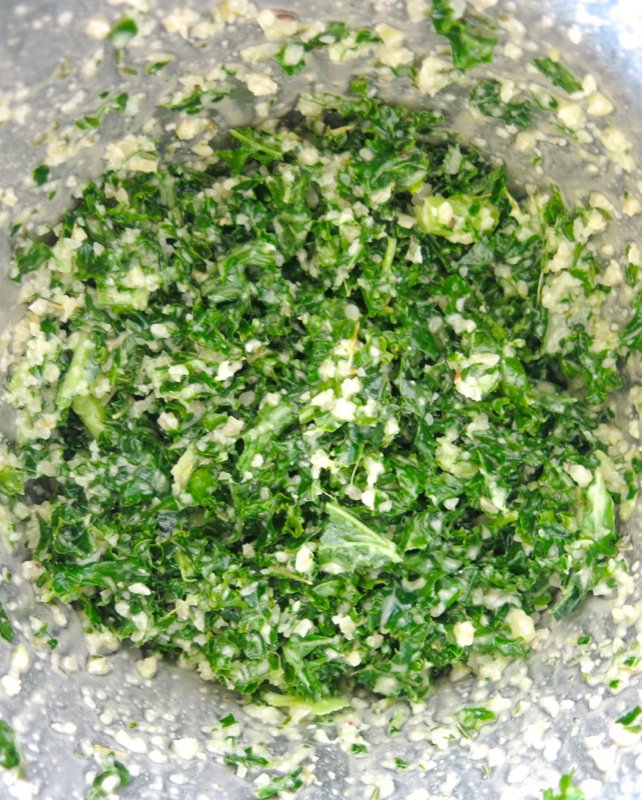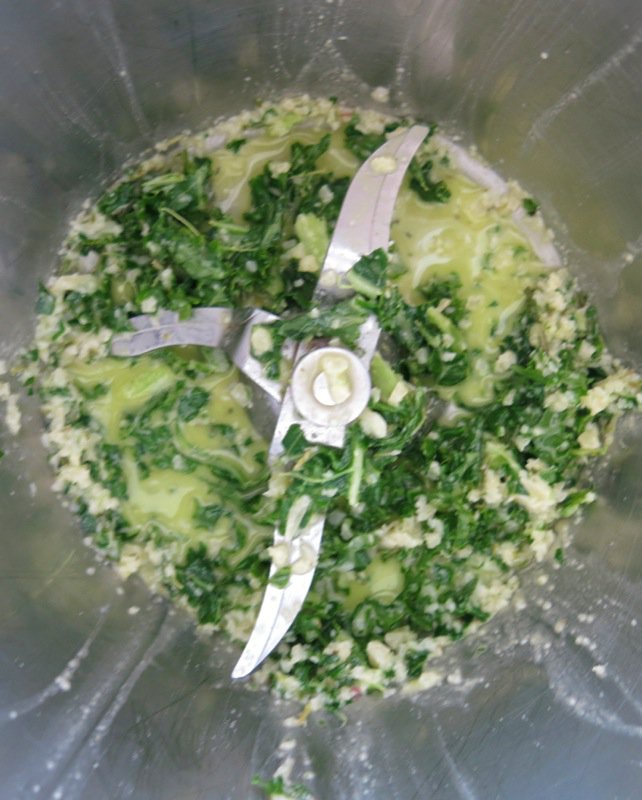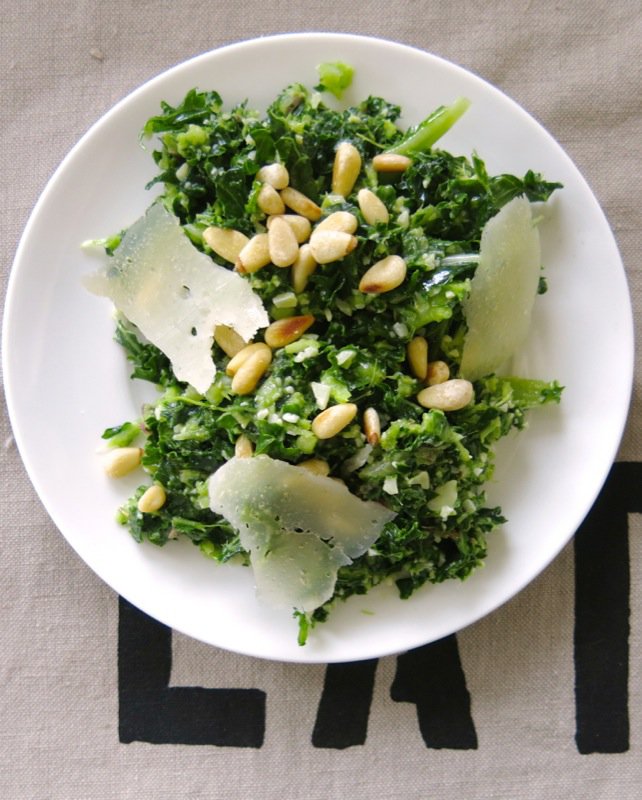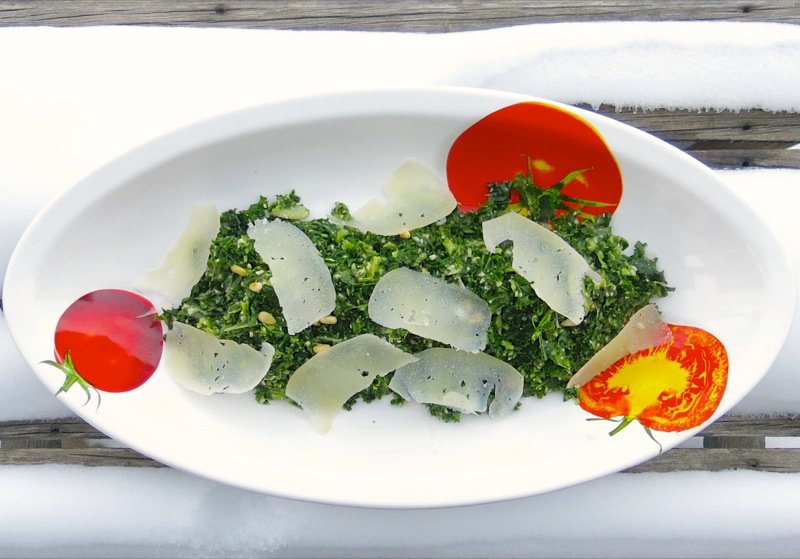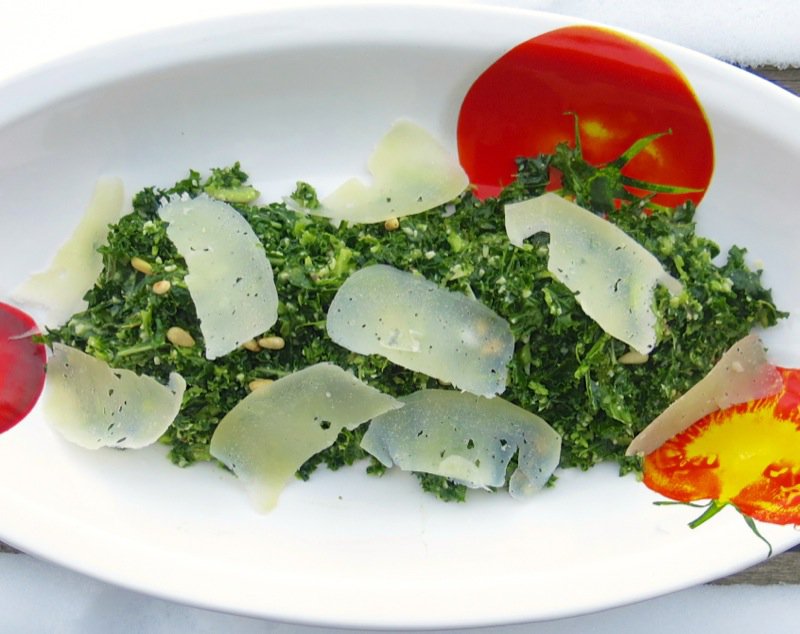 I've made it twice now. Really love how the Thermomix works the kale into textural shards of green goodness. Not so sure this dressing is for me. Ragan is crazy over it, as is Jen.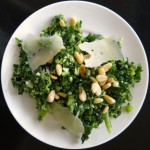 Kale and Pinetip Salad
Kale and Pinetip Salad made in my Thermomix with homemade Pecorino is my new "best thing I ever ate!' as it is nutritious, delicious, economical and NOVEL!
Ingredients
Ingredients for the Dressing:
1

sprig rosemary

, foliage only OR Fresh pine needle tip: start with one, and then use more next time if you want to intensify the

1/2

teaspoon

sea salt

(or more, to taste)

30

g

honey

85

g

olive oil

60

g

lemon juice

(about large1 lemon)

40

g

white wine vinegar

75

g

Pecorino

, cubed
Ingredients for the Salad:
1

bunch Kale

, veins and ends removed

30-50

g

red onion

50

g

pine nuts

, toasted

75

g

shaved Pecorino for garnish
Instructions
Instructions for the Dressing:
Place pine tips, rosemary and salt into TM bowl; mill for 5 seconds on speed 7

Scale in vinegar and honey; heat for 2 minutes at 60ºC on speed 1

Add remaining ingredients; blend for 5 seconds at speed 8

Without removing the dressing, place 1/2 bunch kale into TM bowl; using the spatula to keep the kale close to the blades, chop for 5 seconds at speed 4

Remove kale with a pair of tongs leaving dressing in the bottom of TM bowl;

place into serving bowl

Scale onion and remaining kale into TM bowl; chop for 5 seconds at speed 4

Add to serving bowl;l toss gently to combine

Garnish with toasted pine nuts and shaved Pecorino

Serve immediately
Recipe Notes
Extra toasted pinenuts and Pecorino shavings are important as this is a very tart salad and some will need these to tone down that puckery punch.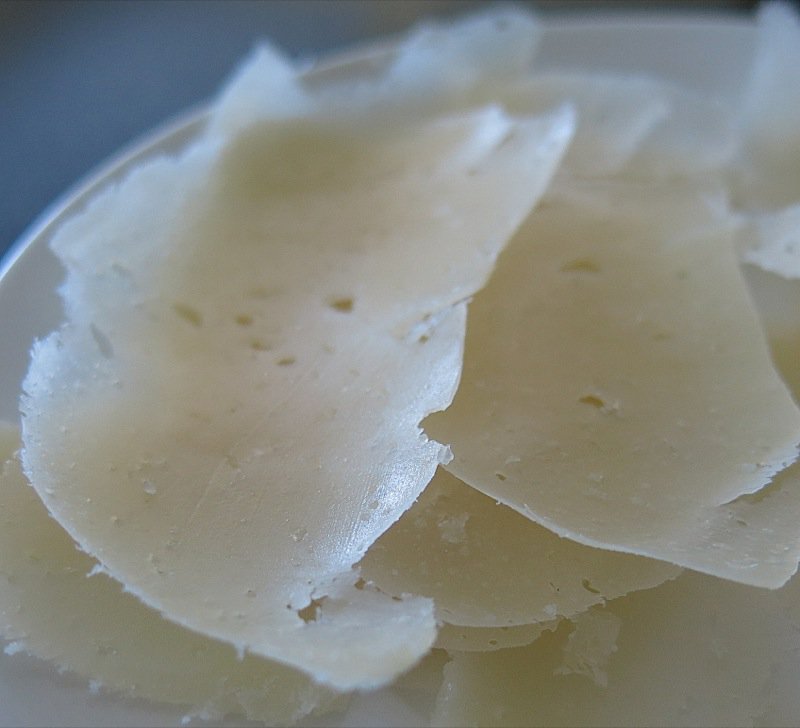 Remember to use the spatula to keep the kale leaves near the blade.