Making Bread in the Thermomix is Nutritious, Delicious and Economical!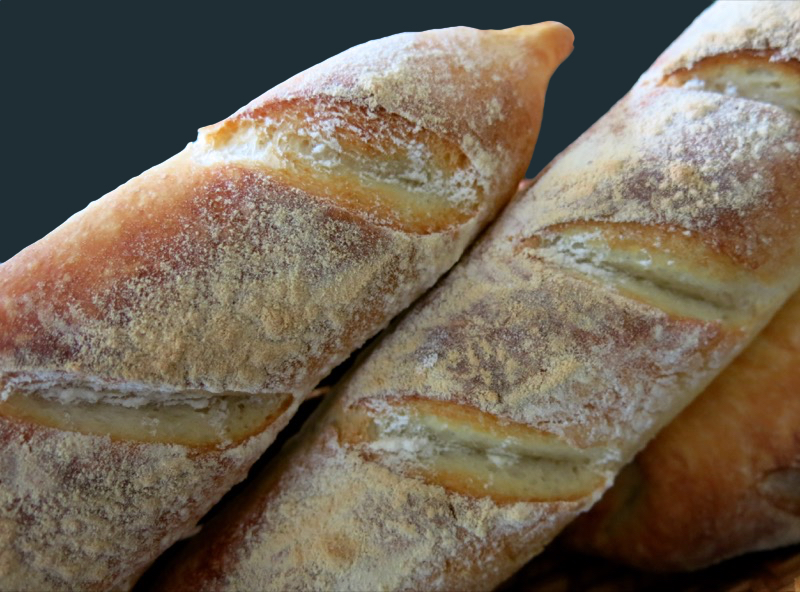 There is nothing like making bread by hand. Nothing. As a Canadian gal, from the Alberta Prairies, and what was once known as "the bread basket of the world", making bread by hand "should be" prerequisite to any person leaving the family home and a requirement before cohabitating. Oh, silliness aside, there is much to be said about providing food for oneself and one's family by hand. There is much to be said about cultural culinary tradition, and me thinks making bread by hand should remain an intrinsic aspect of the lifestyle of we prairie folk, forever. And ever. Amen.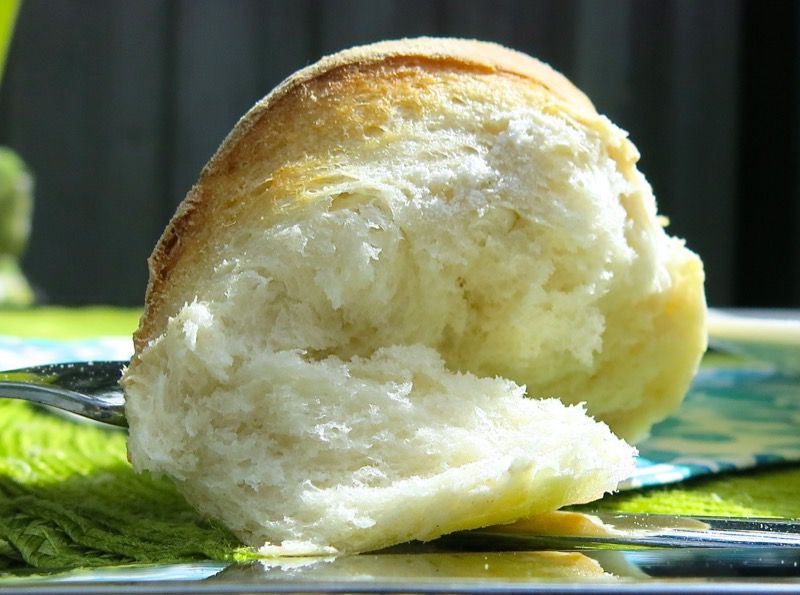 I watched my mother work her dough. I watched my grandmother work her dough. I learned to "make bread" in school. Flour flew. I persevered. The bread was probably terrible, but was delicious to me. As a young wife and mother, I persevered. Flour flew. The bread was better. The mess, daunting. As a mature woman, I continued to make bread. Not daily. Not often, but often enough. Definitely for every holiday meal. And, sometimes, more. Then, I realized a dream. I went to Richard Bertinet's Cookery School in Bath, England, for a day of Bread Making. It changed my life. A couple of years later, to an Atelier at Le Cordon Bleu in Paris, on bread making; that completely reinforced the French technique learned by Bertinet. Oh, I know how to make bread and have made hundreds and hundreds of loaves of gorgeous breads. But, I no longer make my bread by hand. I use my Thermomix, exclusively. I can still pet and pat the dough. I can still squeeze and tease the dough. I can still feel its life breathing between my fingers as I raise its warmth to my nose. But, there is no longer any muss. No fuss. No flour flying. Just beautiful crunchy shards of crust exposing soft pillowy fluffs of bread.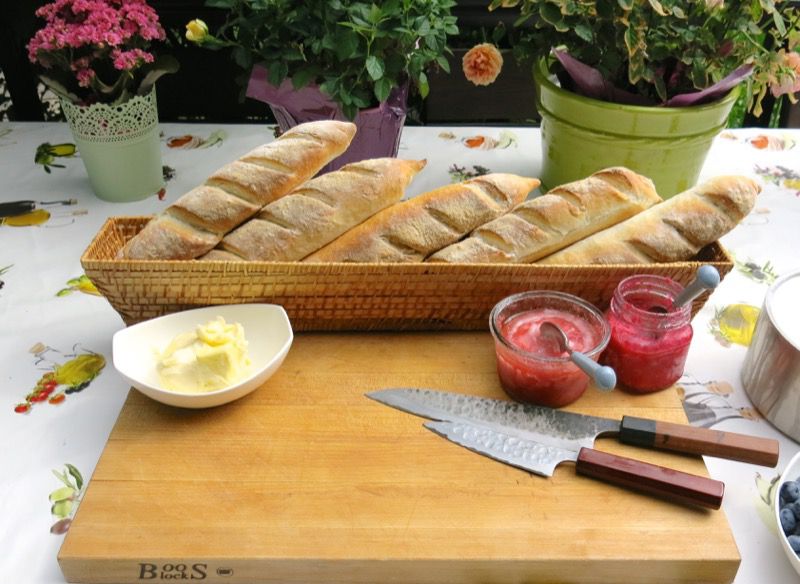 I haven't made baguettes for a long while. I have mainly been making boules. Vanja prefers baguettes. Boules are heavier. More dense. I like that. He eats the bread, though. So, thank you, Nadja! She has gifted me with 2 sets of German Thermomix Baguette baking trays that work like a charm. Usually, I turn a cookie sheet upside down in the oven on a middle rack. Heat the oven to 500ºF, using my bread paddle, place parchment paper on it and gently turn out the gorgeously risen yeasty dough onto the parchment in (hopefully) one big "plop"! Then, I take it to the oven, and jerk it onto the pre-heated cookie sheet with the parchment paper remaining under it, to bake. Ice cubes, yes. Have always used them to steam the outer dough into a crust of crunchy cragginess.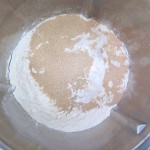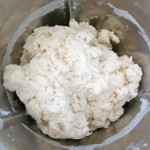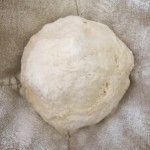 Love the simplicity and power of this machine as it works its magic. Yeast and flour; stir. Water and salt; stir. Knead. Done.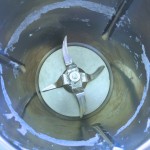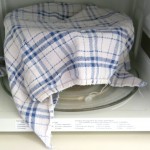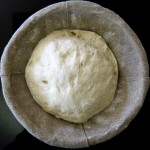 The bowl is even clean. Almost. Into the microwave to rise, and voilà. Forty five minutes later: double in size and ready to shape.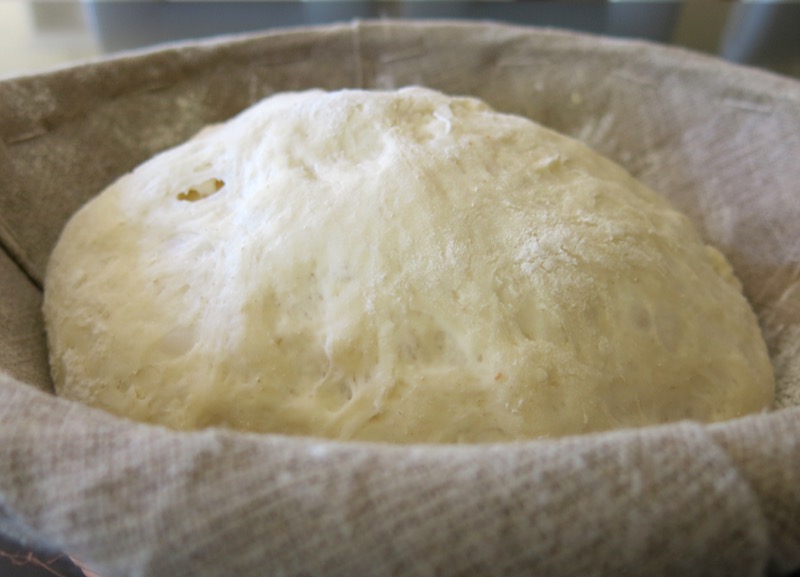 No deflating. No punching down to rise again. "It just took 45 minutes to grow this life into this dough, respect that. Honor that." Richard Bertinet would say.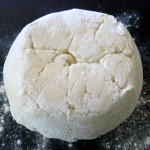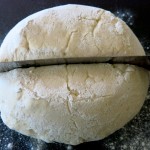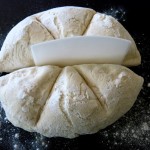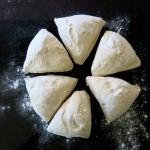 With the most inexpensive and most effective D-shaped spatula, I divide the dough into 6.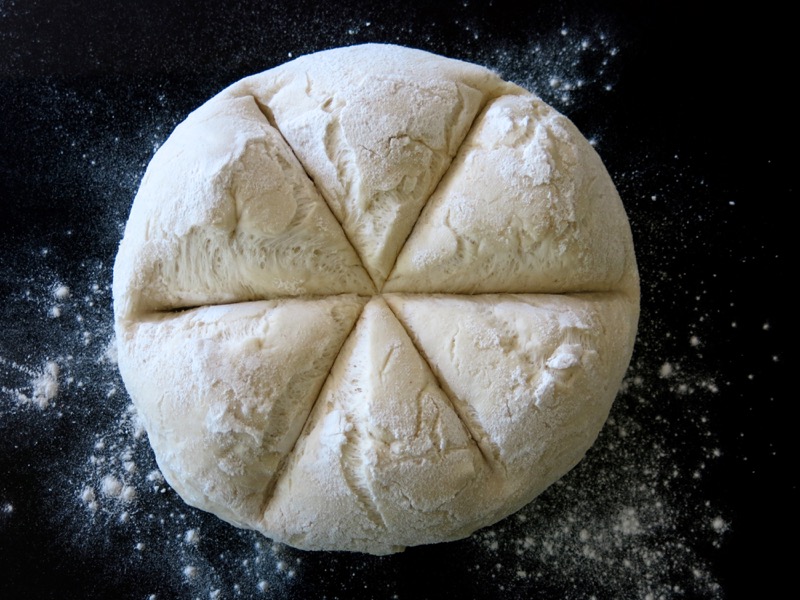 Pat each section into a rectangle.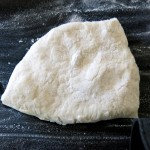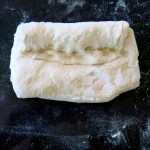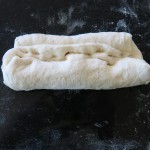 Fold it over 1/3; press it down. Turn the dough around. Fold the other side over onto it 1/3; press it down.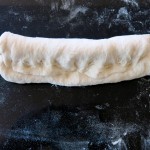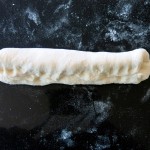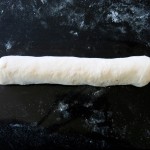 And again, and maybe again. Depending upon the desired length and the size of dough in hand.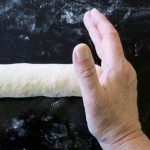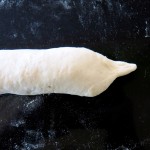 Roll each end to a point.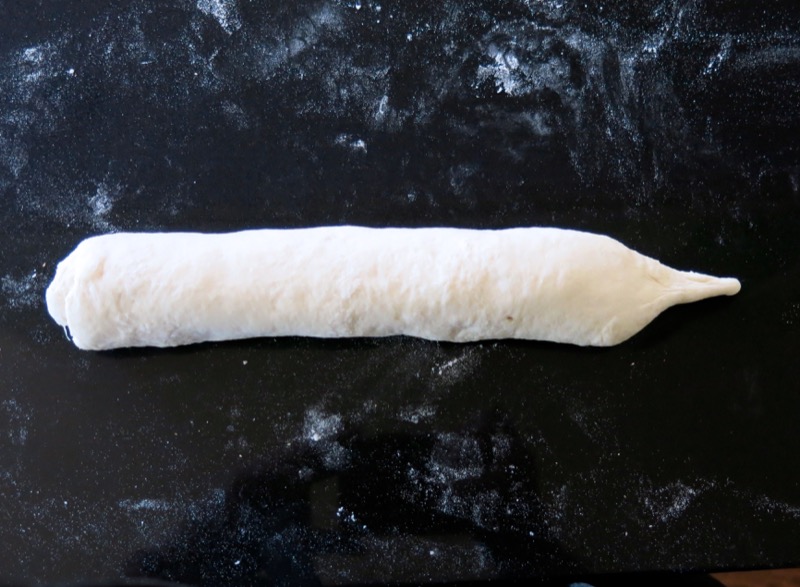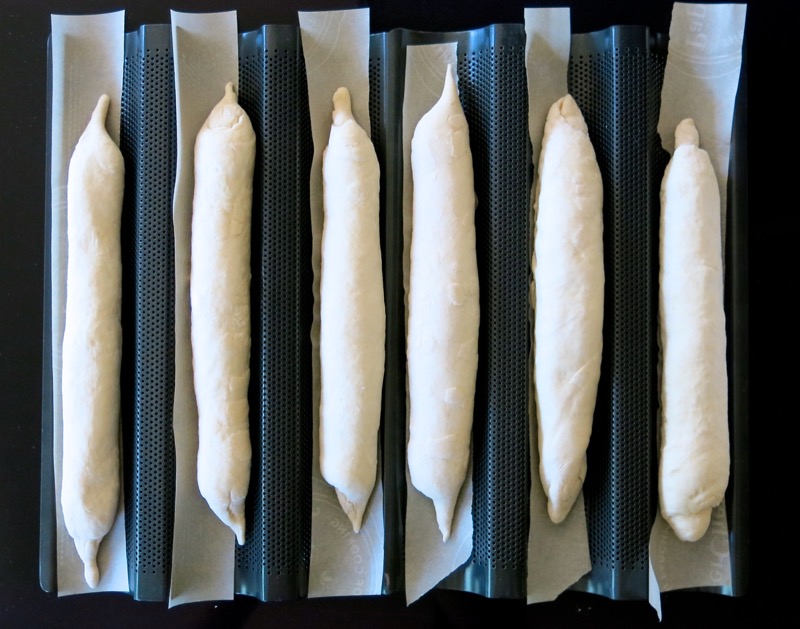 Place parchment strips onto each portion of the pan; gently move dough to pan.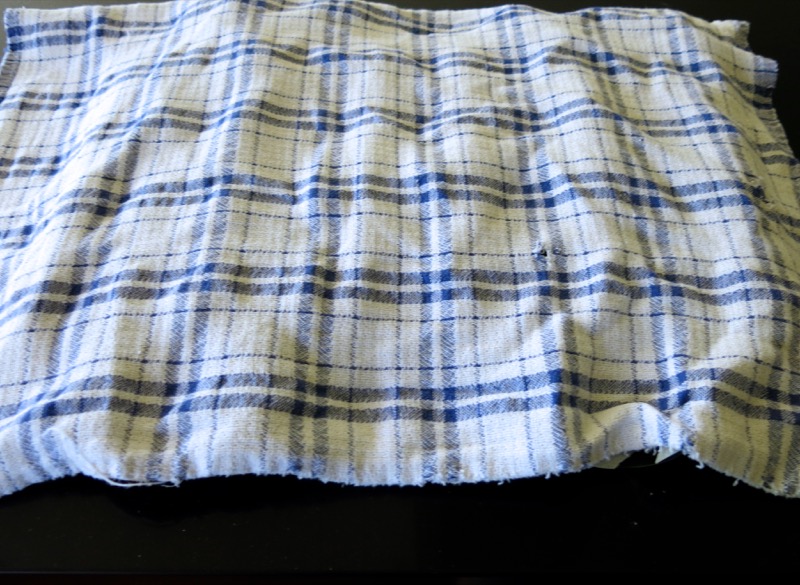 Cover to proof for 20 minutes.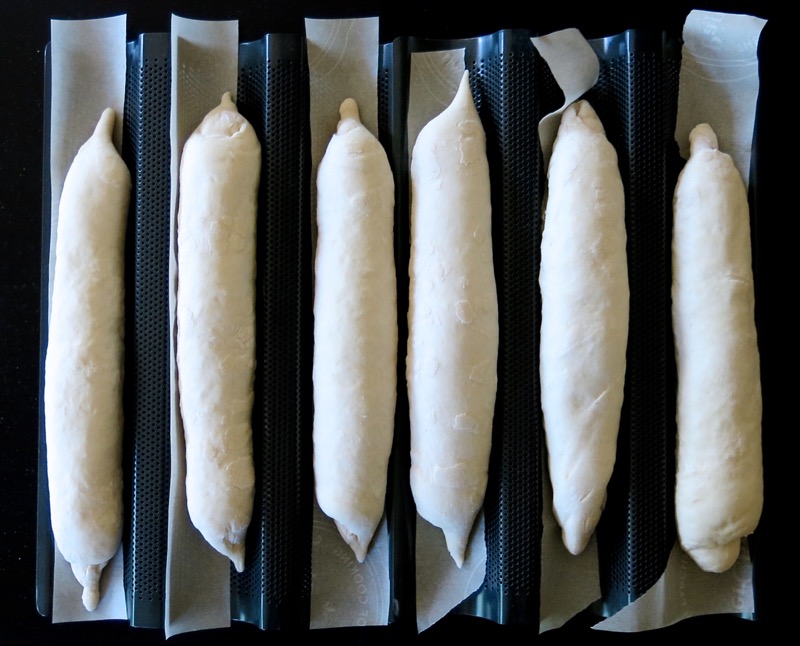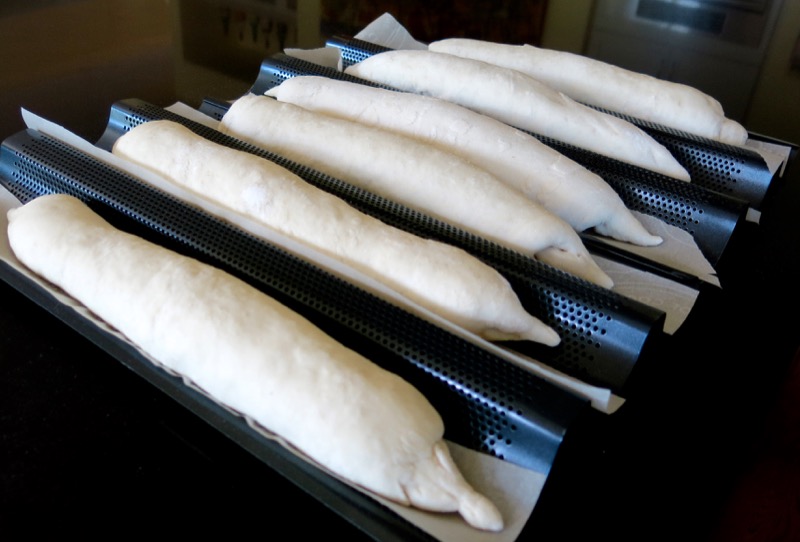 Puffy!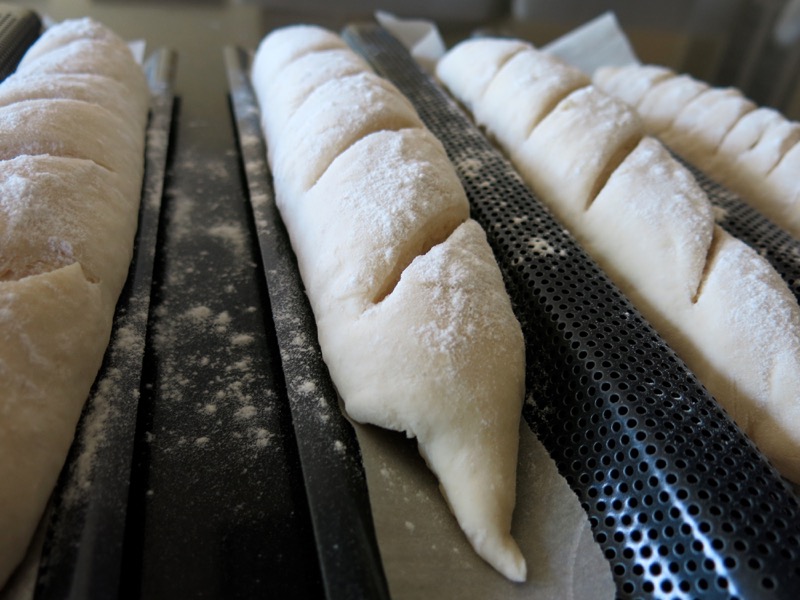 Score with sharp knife.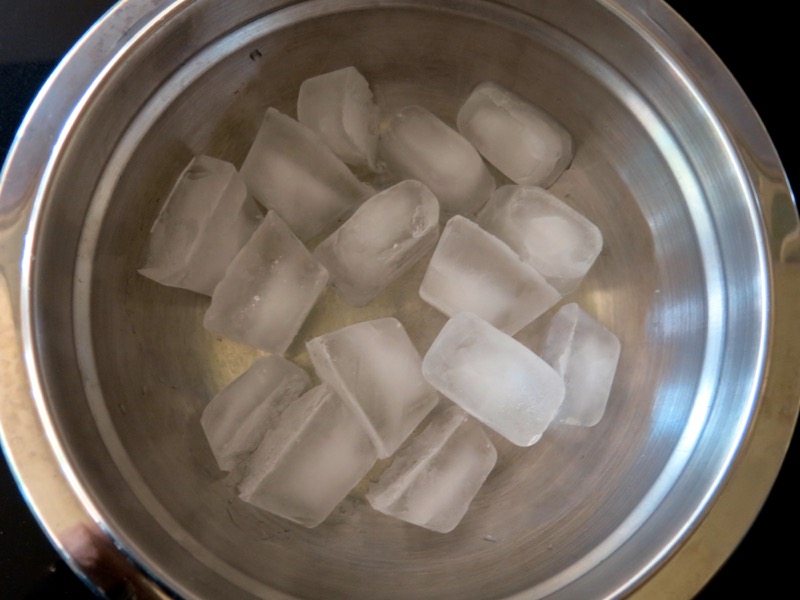 Have ice ready. Have oven hot hot hot!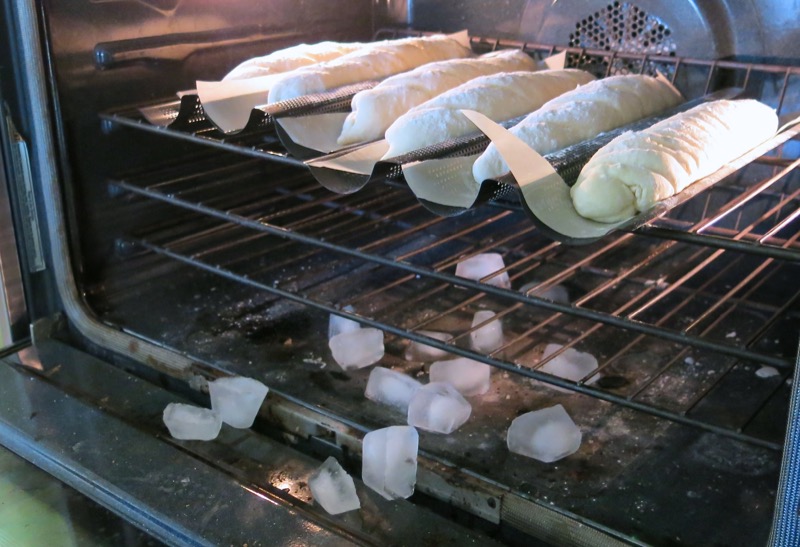 Have someone help you open the door and throw in the cubes while you place in the dough.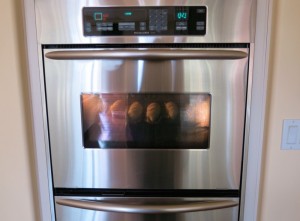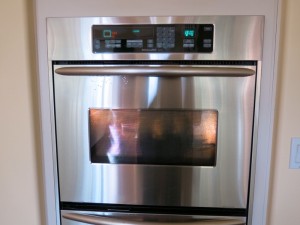 See the steam on the window to the door on the right.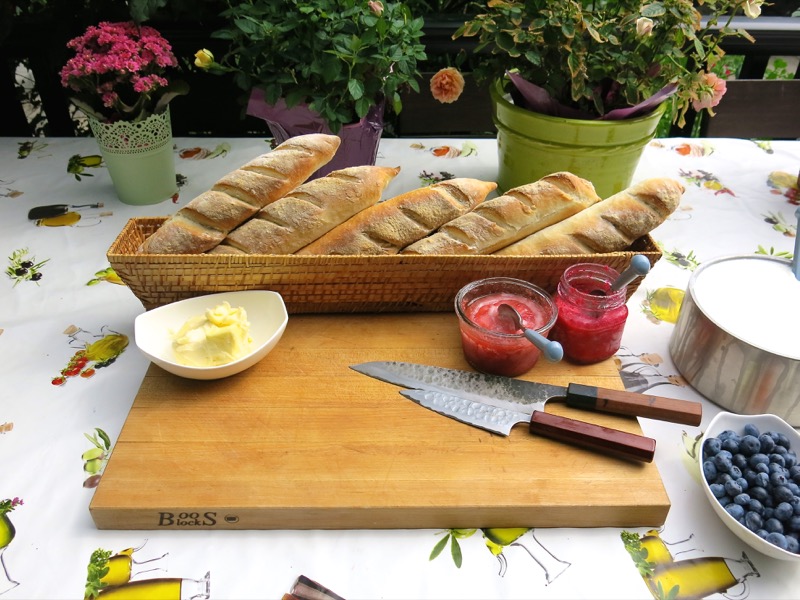 Served warm with homemade freezer jams.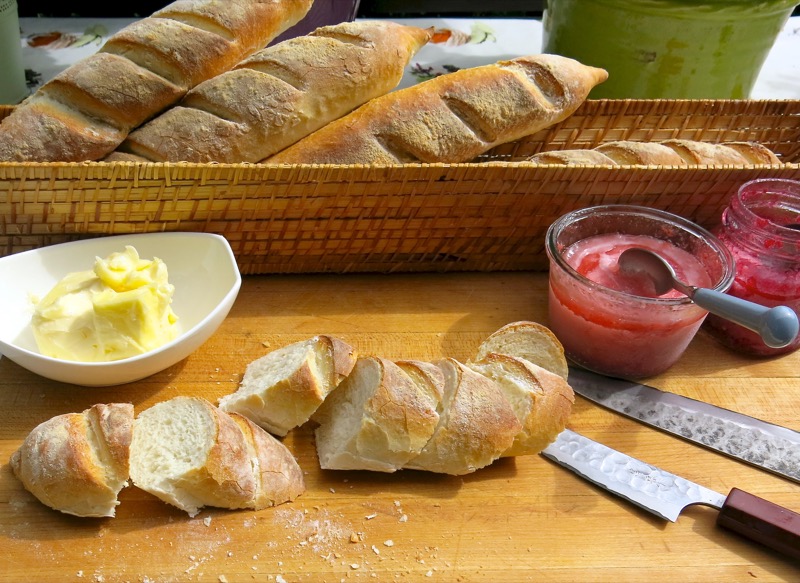 And butter….mmmmmm…..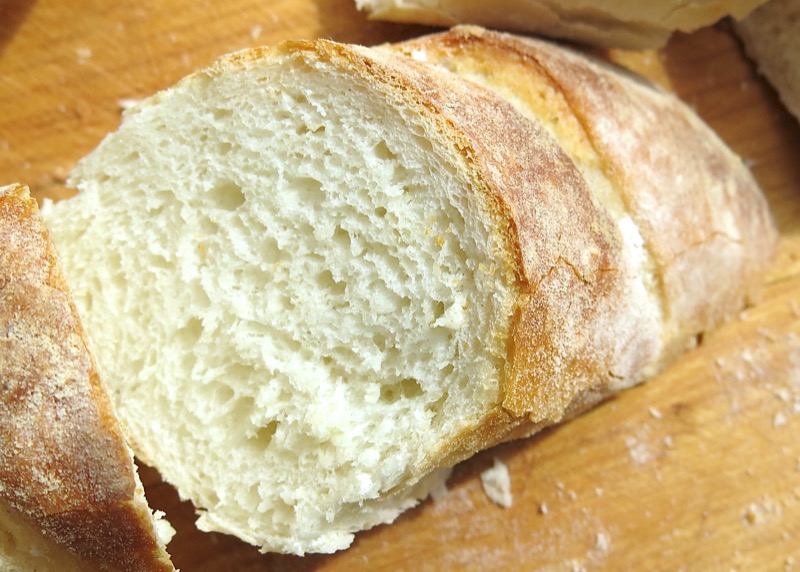 Thermomix baguette…. irresistible pleasure and most definitely the taste of home. Our home.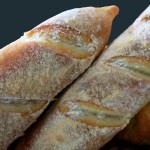 Thermomix Baguette
Cook Time
1
hour
30
minutes
Total Time
1
hour
34
minutes
Ingredients
750

g

flour

10

g

of fresh baker's yeast or non-instant granulated yeast

10

g

salt

430

g

tepid water

One tray of ice cubes
Instructions
Scale yeast and flour into TM bowl; stir for 8 seconds at speed 4

Scale salt into TM bowl; stir for 8 seconds at speed 4

Scale water into TM bowl; knead for 3 min at interval speed (or knead)

Remove dough from TM bowl; place in proofing bowl, dusted with flour

Heat large glass of water in microwave for 1 minute; remove glass, cover proofing bowl with damp cloth and place dough in warm humid microwave to proof about one hour

When doubled in volume, turn dough onto lightly floured surface and divide into 4 to 6 equal portions

Flatten each portion of dough to a rectangle shape; roll dough over itself without pressing again to store air

Press down along the seam; Roll to lengthen and seal the seam

Roll dough back over itself without pressing again and press down along that new seam (each time, roll the dough over about 1/3rd onto itself); continue as before

Roll to lengthen and seal the seam each time, getting longer (about 4 times for a larger baguette and 3 times for a smaller one)

Form the ends my rolling our points on each

Place parchment strips onto each of the baguette pan moulds; place strip of rolled baguette dough on each pan

Leave baguette shaped dough to rise while the oven preheats (about 20 minutes)

Preheat oven to 500°F

Release one tray of ice cubes into a bowl; lightly dust dough with extra flour and score baguettes with a lame or sharp knife

Place pans quickly into the oven to retain high heat while throwing the bowl of ice into the bottom of the oven, immediately closing to retain heat

Set timer for 16 minutes for 6 baguettes and 20 minutes for 4

Remove dark brown loaves from oven; cool on rack
And the delicious, nutritious and economical bit? All 6 loaves cost less than 1.00 for ingredients. Yes, there was the electricity for the baking, but let's just admit it. Homemade bread is absolutely delicious, nutritious and extremely economical. Even with the Thermomix. The machine is expensive, but there are so many more ways than just making bread where money is saved and nutrients are increased in your food at home. This is not an advertisement. Simply a fact from a passionate bread maker and Thermomix enthusiast.