Reboot Keto Tuna Melt: Even Vanja Likes It!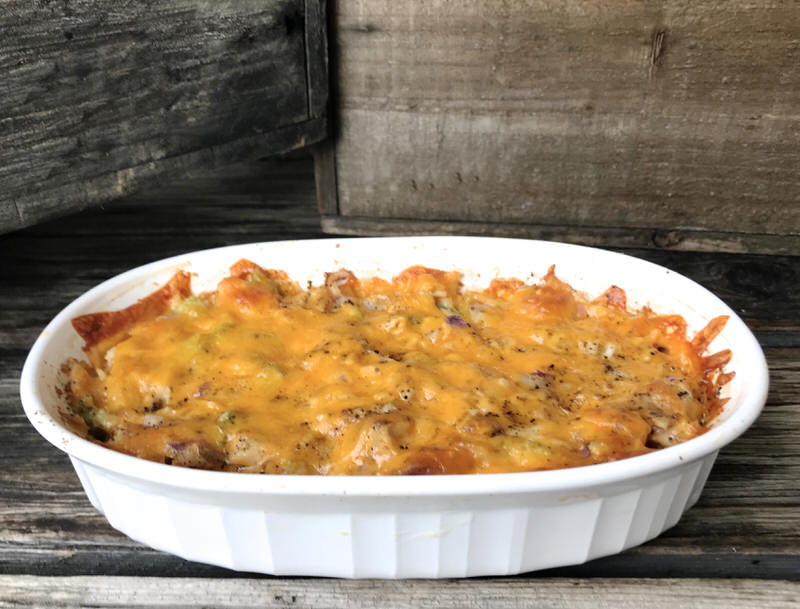 Keto Tuna Melt? Is that the same as a Tuna Melt? Not exactly. A traditional tuna melt is on bread or toast and usually with a slice of Kraft Cheese.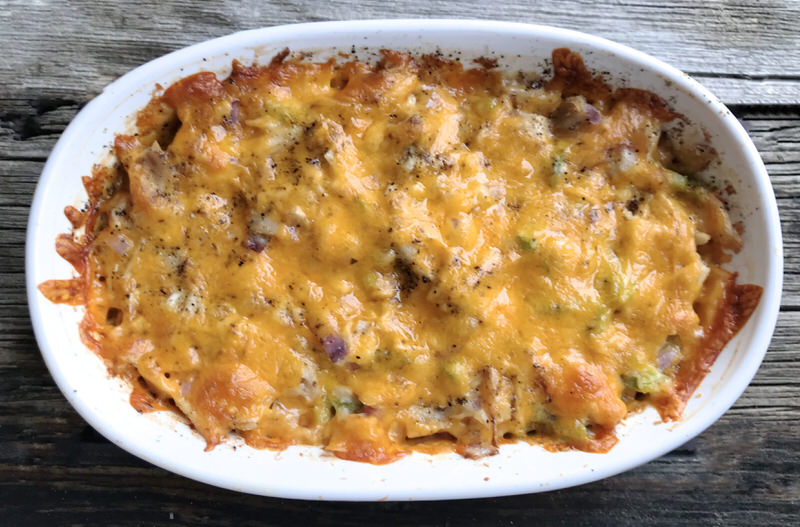 A Keto Tuna Melt is made with the best ingredients you can lay your hands on. After all, food fuels your body and you are certainly not going to scrimp when it comes to that, are you? That means, no Kraft slices. It also means homemade mayonnaise and wild GMO-free tuna (0.32 parts per million of mercury. "Canned white, or albacore tuna: Children under six can eat up to one 3-ounce portion a month; children from 6–12, two 4.5-ounce portions a month. Adults, including pregnant women, can safely eat this kind of tuna up to three times a month (women, 6-ounce portions; men, 8-ounce portions.")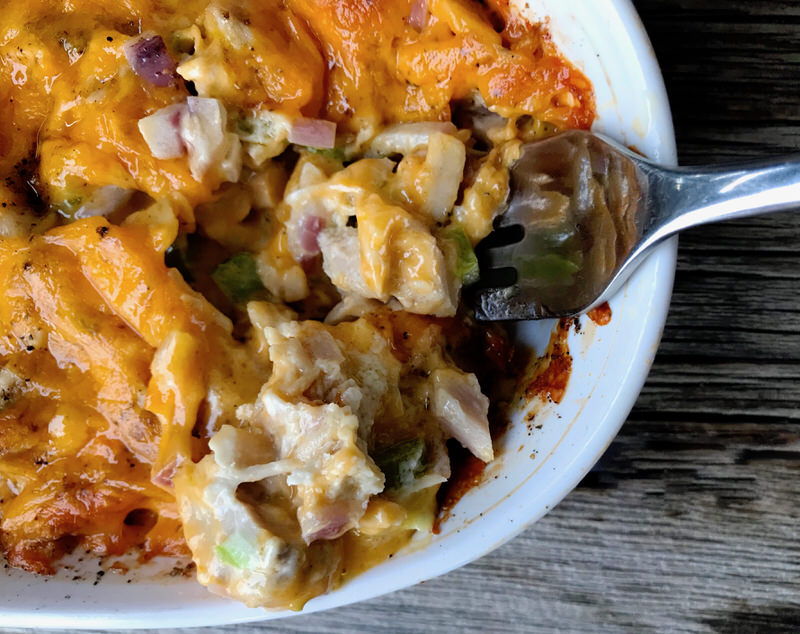 Look at that lush delicious bite. This is a very fast, tasty, nutritious and stick-to-your-ribs meal that you can make with ingredients usually in your fridge and home pantry. This entire recipe is only one serving, or two if you have a very small appetite.
Reboot Keto Tuna Melt: Mis en Place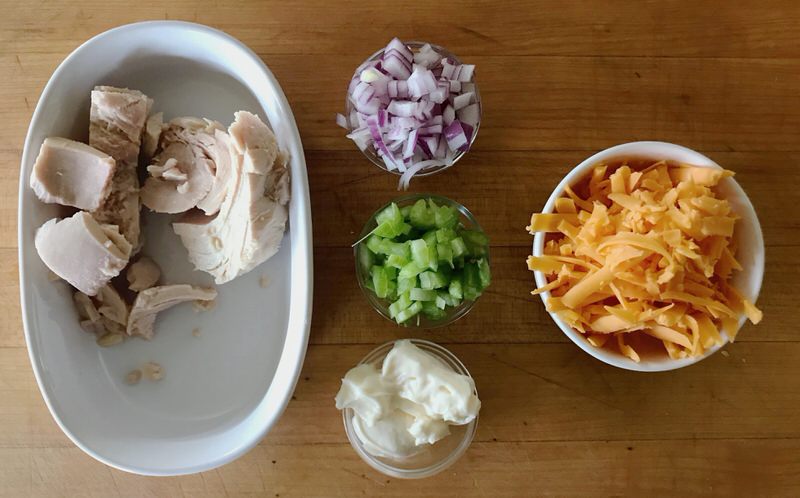 Use your imagination! Ragan finds celery seed make this dish for her. I love it with green peppers as that's how mom used to make it, but I am keeping it simple, today!
Reboot Keto Tuna Melt: Making the Casserole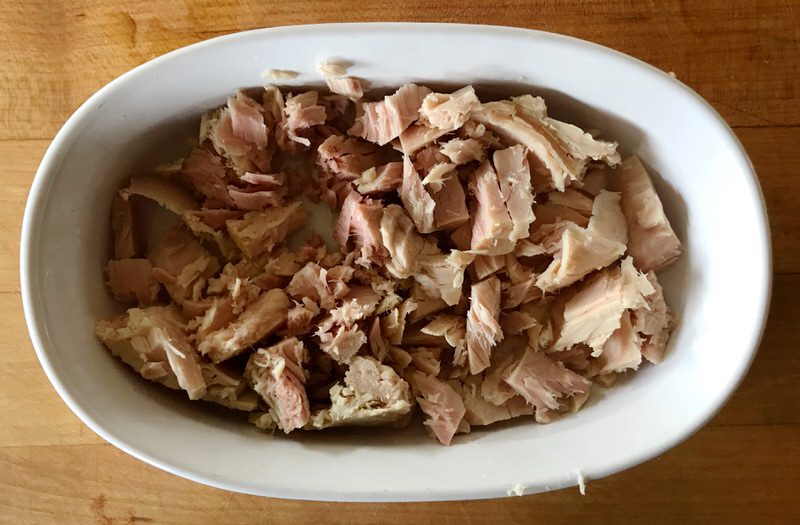 Whole white tuna is key: best flavour, best texture and most healthy. Chunk it up.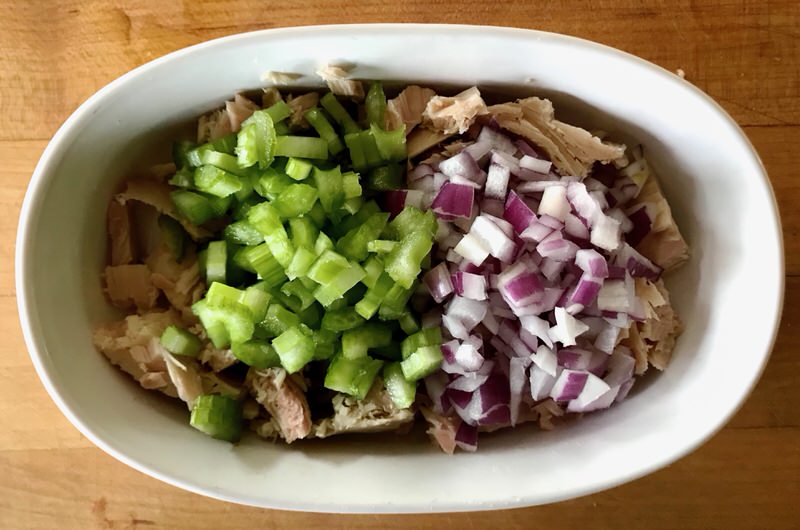 Add the crisp, flavourful bits minced to your palate preference.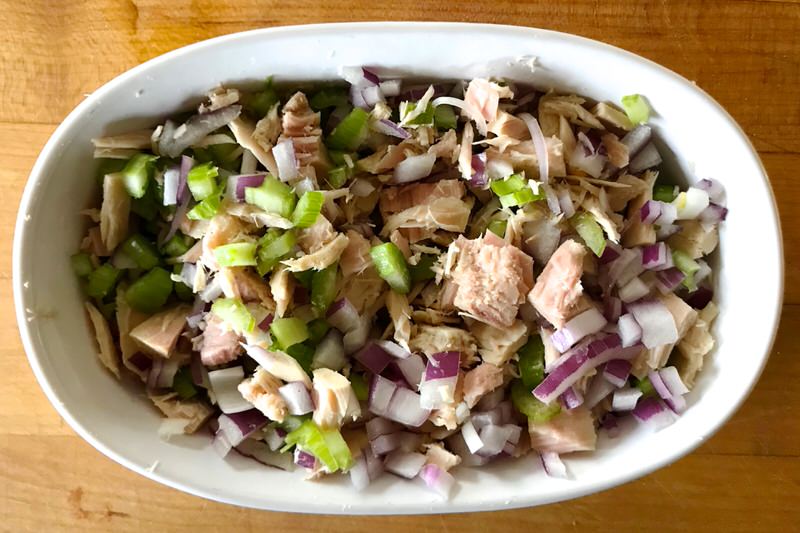 Combine well.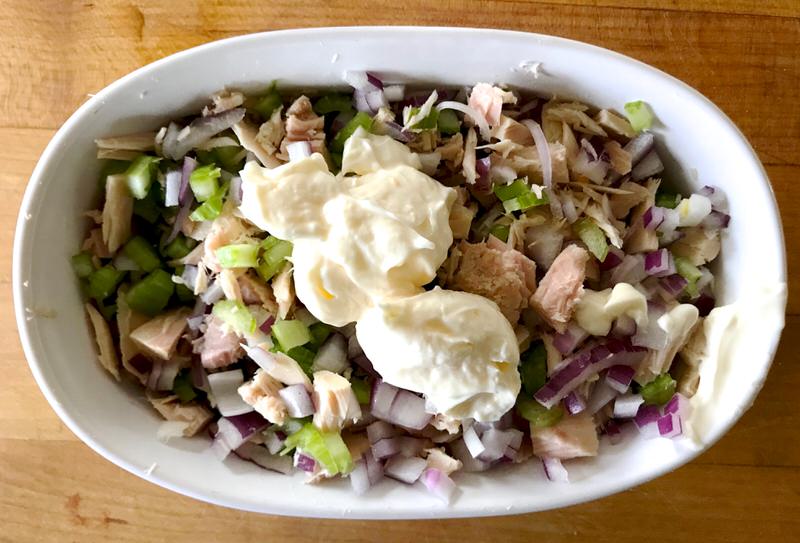 Two tablespoons of homemade or GMO-free, organic mayonnaise…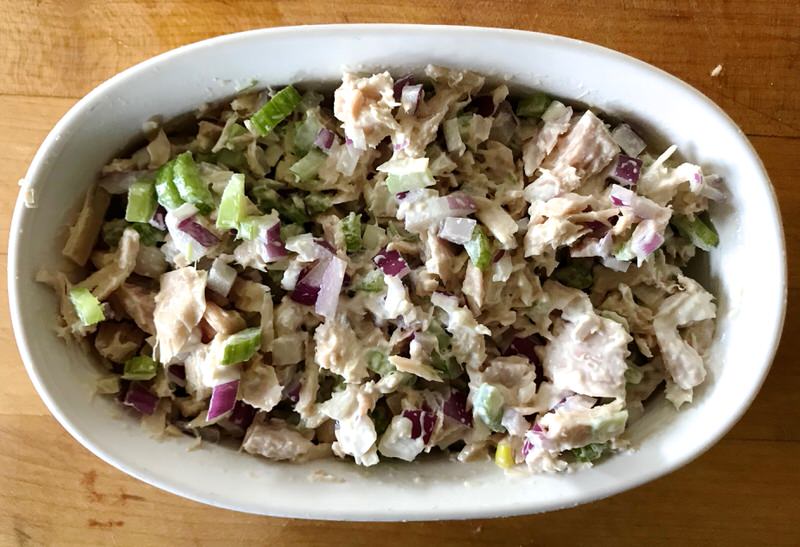 Combined well. Hard so far?
Add little less than 1/2 cheese and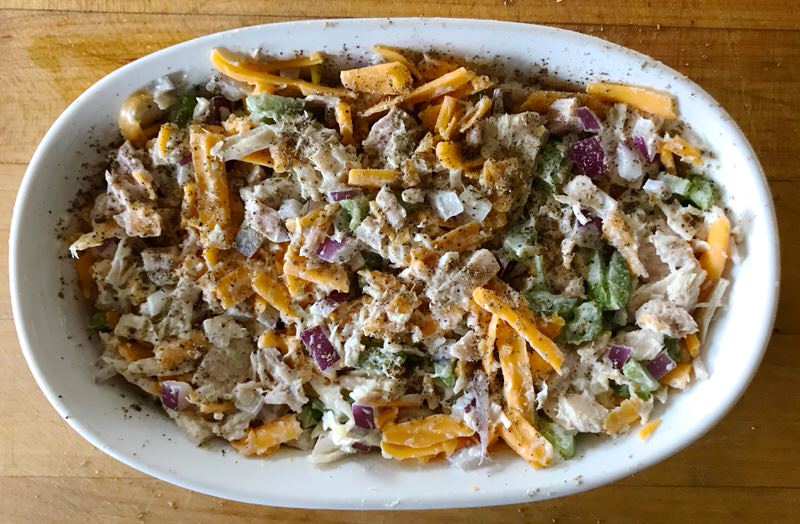 Combine well.
Reboot Keto Tuna Melt: Baking the Tuna Melt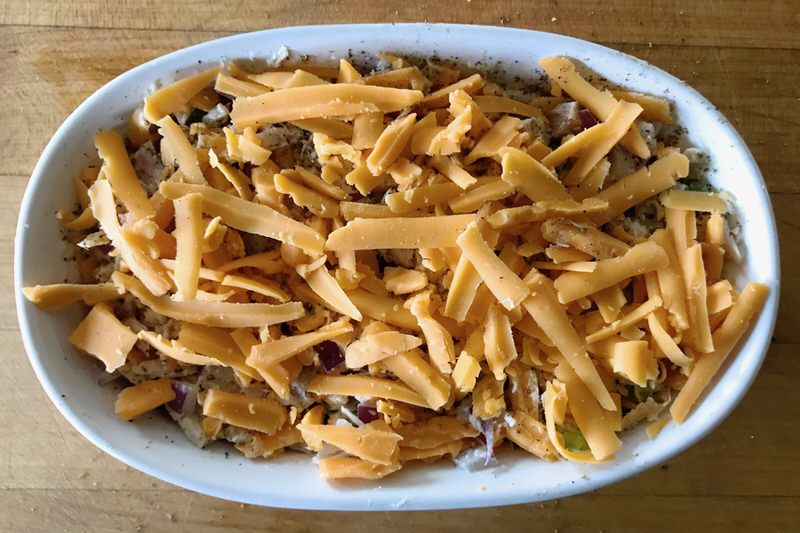 Top with remaining cheese and bake in a 350ºF oven for 20 minutes, until heated through and cheese a little brown around the edge of the casserole dish.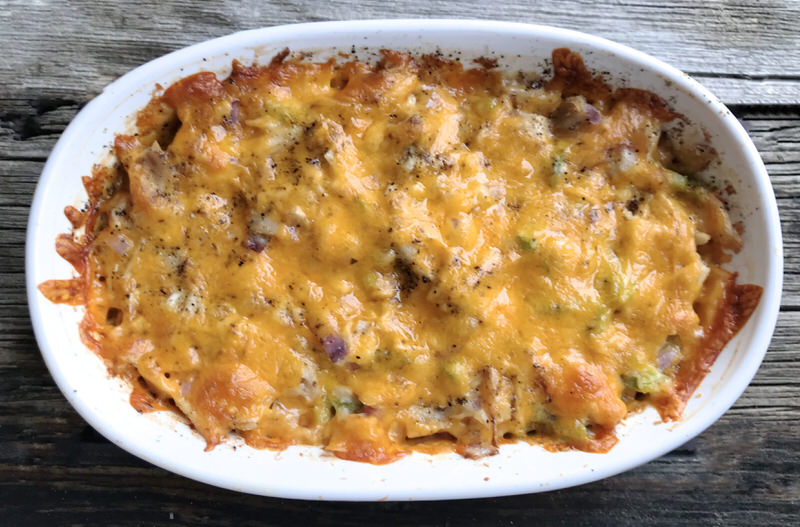 Simple.
Reboot Keto Tuna Melt: Portioning the Tuna Melt and Analyzing the Nutritional Value
Aromatic! Mmmmm! Moist? Yes, sirree. Delicious? You bet. Talk about home food and comfort and indulgence on a budget.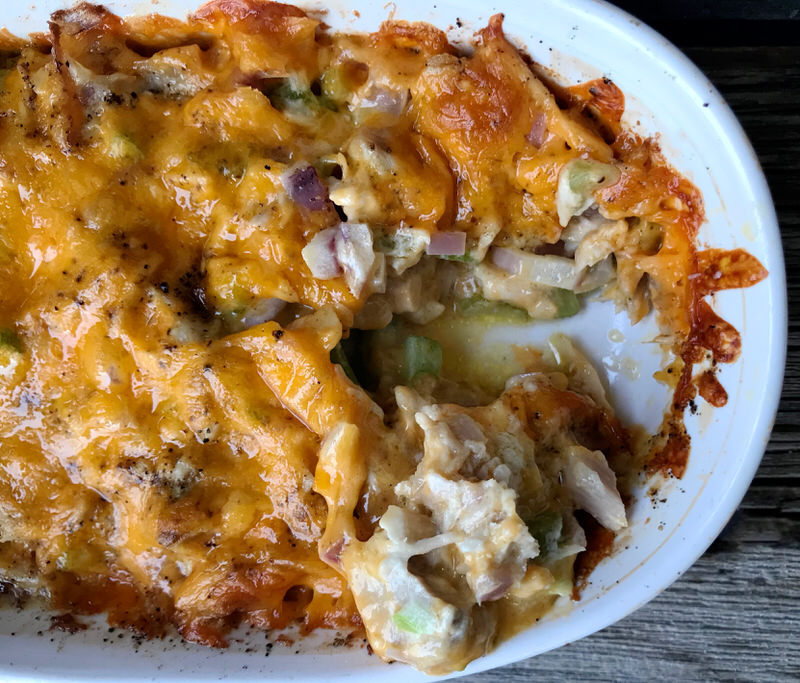 This little casserole ticks all the boxes. It is 583 calories per serving (or 292 calories for half serving) with 40 grams fat, 31 grams protein and 5 grams carbohydrates. Perfect for that fat burning eating program my family is currently on. Now, don't get me wrong. We also eat our veggies! Just 50% fat, 25% protein and 25% carbohydrates. I haven't had a tuna melt in a billion years and I completely enjoyed it!
PROJECT 2019: JOIN US! EVOLV HEALTH TOTAL REBOOT PROGRAM
This recipe is part of Project 2019 as this is "the" year! I am refocusing my eating to reboot my gut health and promote an active, healthy lifestyle with Saturday Morning Evolv Total Reboot Support Sessions for anyone who wants to join me.
We've met every Saturday since January 1. Feedback has been very positive and no one has quit after month one, or month two, and most are now in month three! Me? Last week in month 9 and down just over 70 pounds, though weight loss is an optional silver lining to this integrated health program. I have found that anything I undertake in life that really makes a difference takes determination, perseverance, consistency and a truckload of passion. A group of supportive like-minded people play an equal role in that magic mix toward success.
Introducing Project 2019
Project 2019 Total Reboot Recipes
I found myself on this path through sheer desperation, but it is the passion of feeling new and alive again that is driving me forward every day, one day at a time.
If you are interested in joining us, leave a comment in the section below, and I'll be in touch.
The Total Reboot your Gut Health 28 Day Plan Kit
DISCLAIMER: This is my personal story. I have not been hired by Evolv Health to write these posts, nor am I getting any in-kind gifts for sharing this information.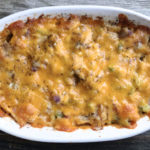 Reboot Keto Tuna Melt
Reboot Keto Tuna Melt: Project 2019 Evolv Health Total Reboot is super easy, delicious and 583 calories per serving with 40 g fat, 31 g protein and 5 g carbs
Ingredients
1

can 170 gram Cloverleaf whole White Albacore Tuna drained

30

grams

or 2 tablespoons mayonnaise organic GMO free or homemade

30

grams

purple onion minced

30

grams

celery minced

60

grams

Cheddar Cheese

freshly ground black pepper to taste
Instructions
Preheat oven to 350˚K placing oven rack in middle of oven

In a medium bowl, combine first 4 ingredients; mix well leaving tuna in small chunks

Gently stir in 1/3 cheddar and top with a generous amount of freshly ground pepper

Sprinkle remaining cheese over surface and bake 20 minutes until bubbly and just browned around edges

Rest for 5 minutes and enjoy with a crisp salad