Slow Food is a non-profit, eco-gastronomic member-supported organization that was founded in 1989 to counteract fast food and fast life, the disappearance of local food traditions and people's dwindling interest in the food they eat, where it comes from, how it tastes and how our food choices affect the rest of the world.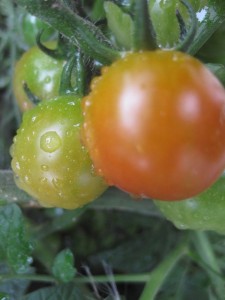 To do that, Slow Food brings together pleasure and responsibility, and makes them inseparable. Today, we have over 100,000 members in 132 countries.
I use fresh, local ingredients for all of my meal preparations at home and in my classroom. I strongly believe in supporting and knowing my local farmers. I buy the bulk of my groceries from Farmer's Markets, and through small independent grocers who support our local producers.
I am currently the Vice Chair for Slow Food Edmonton and spend a great deal of my time volunteering for this organization as I so believe in the work we do. If you are interested and able, we would love you to join our work!
Just send me an e-mail and I will provide you with all of the joining details and involvement opportunities!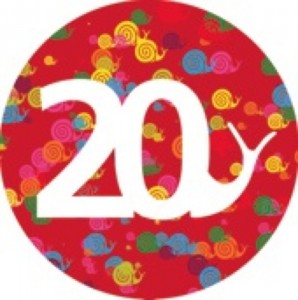 Italy – 23 Dec 2009
Slow Food, Twenty Years
In 2009 Slow Food celebrated 20 years of the international association. Since its beginnings in Italy in the mid 1980's Slow Food has grown into a vast network spread acoss 150 countries, with more than 100,000 members.
Slow Food organizes activities, projects and events all around the world, at all levels – by the convivia (local chapters) at the community level and by Slow Food bodies regionally and at the global level – on four key themes: food education, protecting food biodiversity, developing networks and short food chains.
The Terra Madre network was launched by Slow Food in 2004 to give a voice to small scale farmers and food producers as well as cooks, students, educators and others who are working to improve the food system. Terra Madre meetings are held at the global, regional and local level.
<embed src="httpv://blip.tv/play/hL0ugarrEwI%2Em4v" type="application/x-shockwave-flash" width="480″ height="330″ allowscriptaccess="always" allowfullscreen="true"></embed>
Slow Food Edmonton is a non-profit educational organization dedicated to supporting and celebrating the food traditions of Edmonton and Northern Alberta. From animal breeds and heirloom varieties of seeds, fruits and vegetables to handcrafted wine and beer, farmhouse cheeses and other artisanal products; these foods are a part of our cultural identity. They reflect generations of commitment to the land and devotion to the processes that yield the greatest achievements in taste. These foods, and the communities that produce and depend on them, are constantly at risk of succumbing to the effects of the fast life, which manifests itself through the industrialization and standardization of our food supply and degradation of our farmland. By reviving the pleasures of the table, and using our tastebuds as our guides, Slow Food Edmonton believes that our food heritage can be saved.
Slow Food Edmonton believes that pleasure and quality in everyday life can be achieved by slowing down, respecting the convivial traditions of the table and celebrating the diversity of the earth's bounty. Our goal is to put the carriers of this heritage on center stage and educate our membership on the importance of these principles. We hope you will join us.
Local Produce and Producers

Slow Food

Join Slow Food International

Local Slow Food Activities

Farmer's Markets
Chef Blair Lebsack is an avid Slow Food practitioner and the short clip below is by Kevin Kossowan detailing a Farm to Table Dinner that illustrates a great deal of what Slow Food Edmonton is all about.
RGE RD – Nature's Green Acres from Kevin Kossowan on Vimeo.
The Great Potato Giveaway happened to draw attention to the importane of a local food system. This was with the support of the GEA.
httpv://www.youtube.com/watch?v=OjOv7UBw_ww
Here is an excellent link to answer questions you may have about GMO's.