Oh, what a year it was, it really was!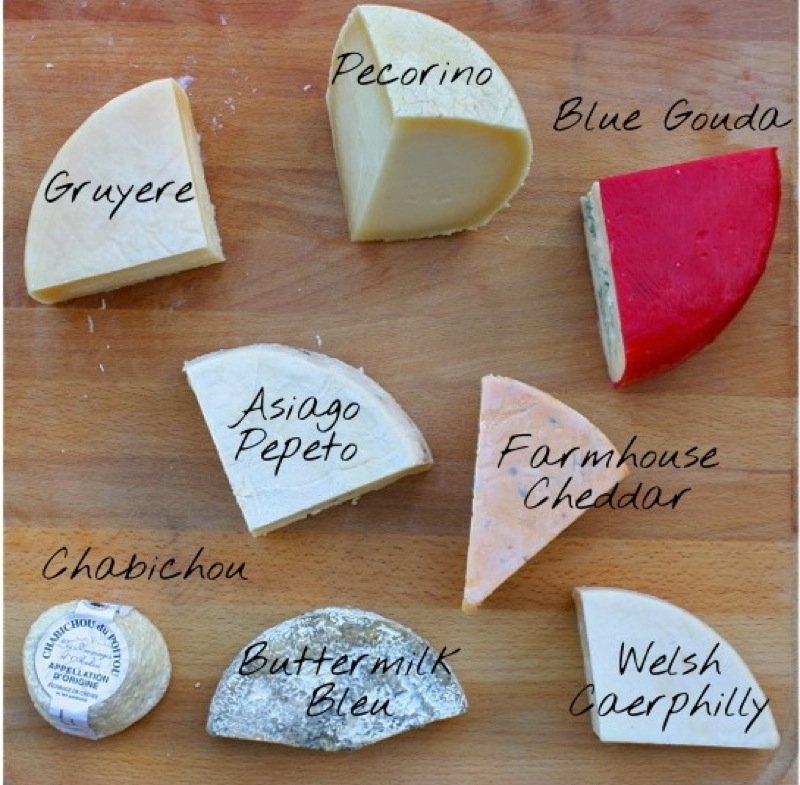 Year in review: 2013 was not a cheesy year, but definitely a year filled with homemade cheeses.
Awards Received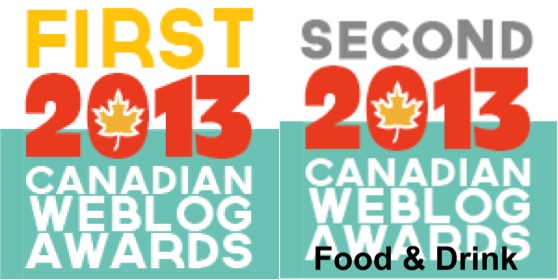 December 7th, 2013, was a tickled pink day for me. I found that I had been awarded not one, but two Canadian Weblog Awards:
Lifetime Achievement Award for A Canadian Foodie: Canadian Weblog Awards 2013
Canadian Weblog Awards 2013: Second Best Food Blog in Canada!
This was sincerely an honour for me and I am still glowing. The criteria was incredibly detailed. It was a juried competition based upon the criteria. There were a hundred food blogs nominated and I was awarded second… and lifetime achievement recognition.
Site Status and Stats
My writing, volunteer work and relationships almost all revolve around my work at A Canadian Foodie. Almost. At the end of 2012, I moved from a generic WordPress Platform to Genesis. Oh, what a time it was, it really was. I discovered I had been a cyber hoarder and the organizational process was like going through marriage counseling except that the relationship being debriefed and revised was with my website instead of my partner.
I was happy with Genesis, but not with the local "developer" that transferred my site to this new platform. From January to May it was a nightmare. Truly. I am tickled to announce that I have found an amazing company and website development team this past early fall that has rescued me from the abyss of cyber suicide: PoundPig. Matt and Philip work together there, each with their own expertize. I am in heaven. If you are looking for a reasonably prices, expert team of site developers (sadly, not local and not even Canadian), PoundPig is for you. Tell them I sent you. I like their cyber hugs.
Preparing the stats for this year in review was revealing.
A Canadian Foodie Site Stats 2012 and 2013

Statistics
2011
2012
2013
Notes
Visits

193,105

227,757
285,388

20.19% increase

Unique Visitors

153,192

180,478
223,652

19.3% increase

Pageviews

313,656

470,997
903,676

47.88% increase

Pages / Visit
2.07
3.17

34.69% increase

Avg. Visit Duration
00:01:26
00:01:31

5.39% increase

Bounce Rate
53.55%
1.08%
Not fair comparison as Google changed BR format
% New Visits
77.95%
77.05%
Returning Visitors
22.05%
22.95%
Language
84.78%
83.66%
English
Country
56.24%
57.61%
Canada
21.75%
21.56%
United States
Browser
30.05%
36.09%
Safari
29.13%
19.42%
Internet Explorer
16.31%
18.42%
Chrome
17.84%
12.5%
FireFox (what I use)
Operating System
56.52%
43.25%
Windows
15.11%
31.68%
iOS
17.96%
15.92
Macintosh (what I use)
3.22%
7.03%
Android
Service Provider
15.22%
15%
Shaw
9.74%
10.24%
Telus
Mobile Operating System
63.70%
80.12%
iOS
13.56%
17.71%
Android
All I have to say about this is that my stats are going the right direction. They are not nearly where they should be for the work invested, but my knowledge of SEO and engagement is increasing. Clearly. And that makes me happy as the reason why I have a food website is to engage in discussions about food with like-minded people. Learning and sharing is what it is all about for me.
Most Popular Posts in 2013

These shocked me. These are not my best recipes or my best writing, but clearly, they are the recipes people are seeking and using. Every year in review is a revealing reality check.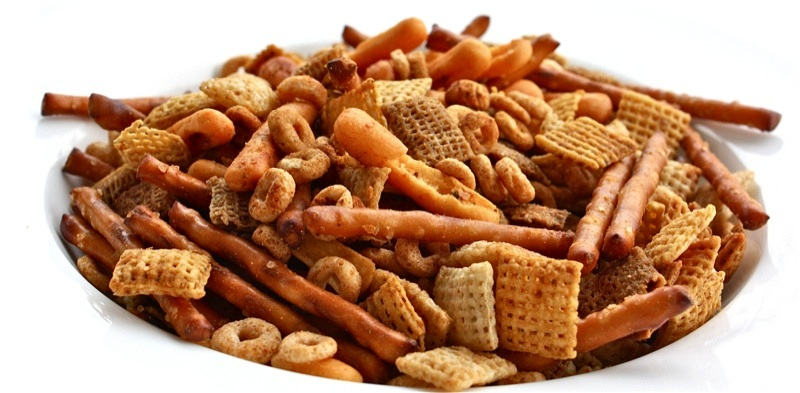 1 Homemade Nuts and Bolts 56 comments December 2010 viewed 440,000 times in 2013
Shocking that this is my top post. It doesn't reflect my food philosophy at all, yet it definitely reflects the importance of taste and tradition in our family home. This is the one "industrial" indulgence we would not be without every Christmas.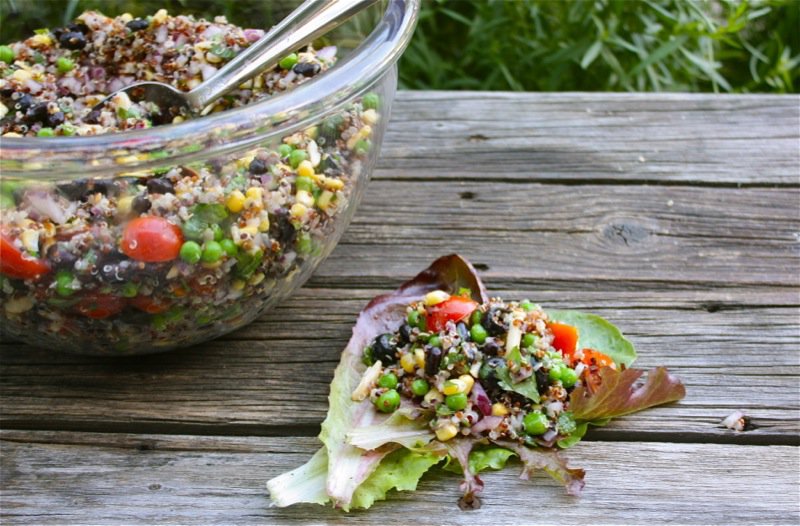 2 Moroccan Quinoa Salad 4 comments June 2013
This is another shocker. I love this salad, do not get me wrong. It is nutritious, delicious, economical and will feed the multitude on the mount. But, it is not a family favourite recipe, personal to me and the story in the recipe is about the excellent series of Breath Easy for Lung Health fitness classes I attended with dad this past May.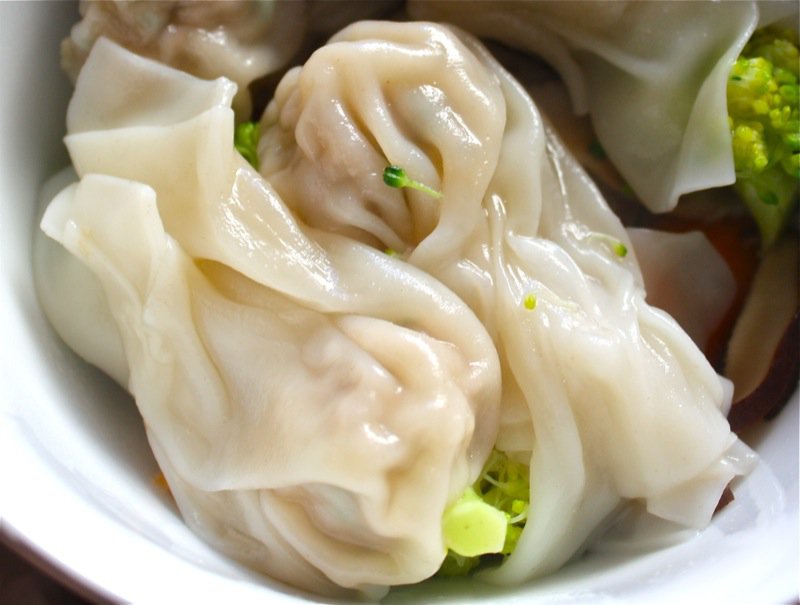 3 Ming's Homemade Wonton Soup 32 comments January 2012
Ming's Wonton Soup is worthy of a hit post, yet it is not the best photos or imagery as I was in the learning mode and Ming was the teacher.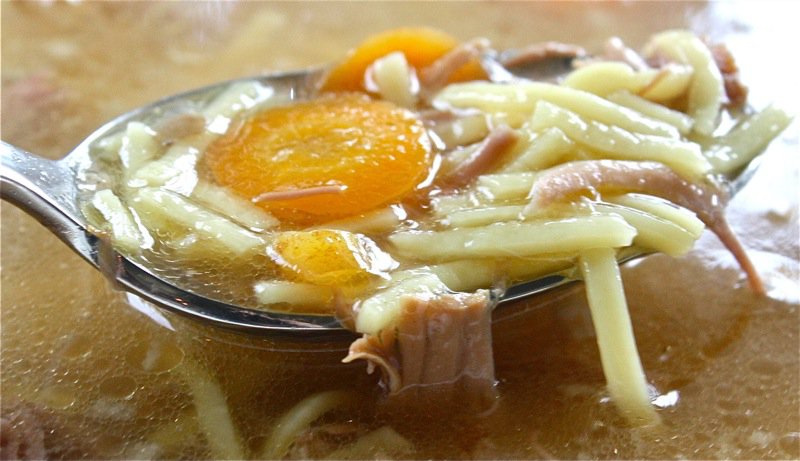 4 Homemade Turkey Soup 37 comments October 2010
This has been a top post every Thanksgiving and Christmas for the past three years. It is a great recipe and makes a dynamite Turkey Soup. Have my batch from Christmas on the stove as I write.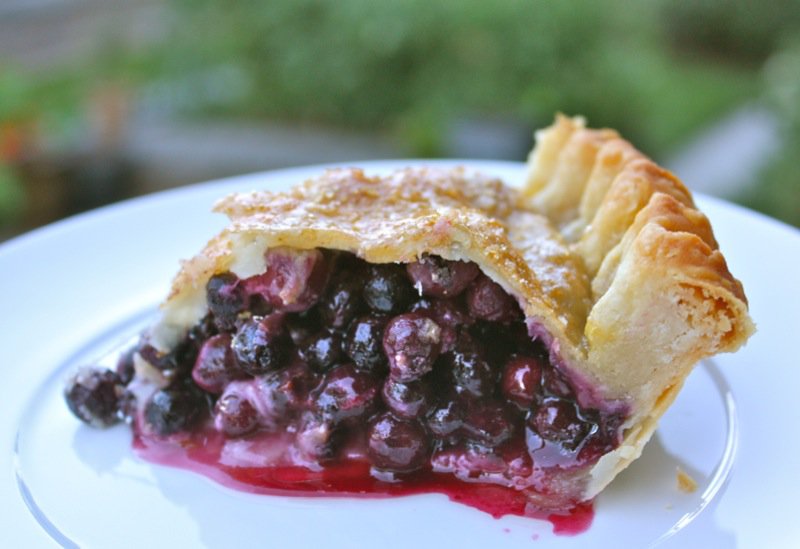 5 Traditional Canadian Prairie Wild Saskatoon Berry Pie 14 comments August 2011
This recipe, pie and post is dear to my heart and I am so happy that it is in the top 5 of all time on my site. Readers don't love what I do. They search for recipes they want to make or learn about and follow my site because they enjoy the recipes or the read.
Most of my most popular posts were written before 2013. Guess I'd better get right on that! Good to know my old writing has staying power! Clearly, homemade cheese didn't appeal to the masses, yet most definitely appeals to a niche following.
Posts Most Proud of in 2013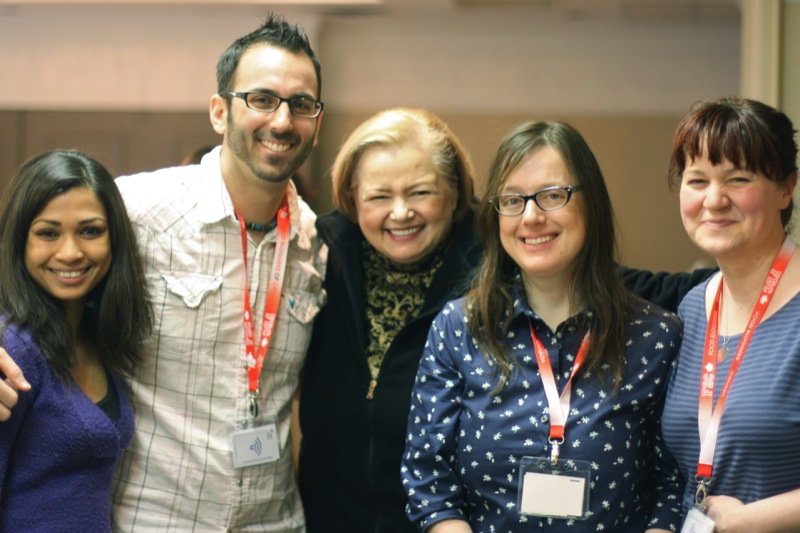 1. A Call to Action: Identifying Our Canadian Voice
This piece was written after returning from the Canadian Food Bloggers Conference and working to determine my next steps and I believe it is a solid piece of writing.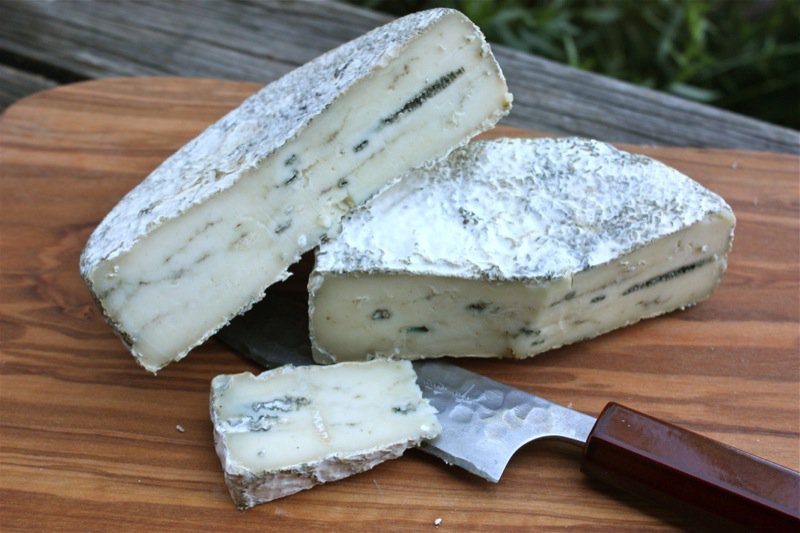 2. Buttermilk Blue Cheese
This cheese needed a lot of daily tender care and was worth every minute. The texture and flavour surpassed expectations and if this was a cheese I could buy, I would be recommending it to everyone and taking it everywhere. For anyone making cheese at home that likes blue cheeses, this is a must.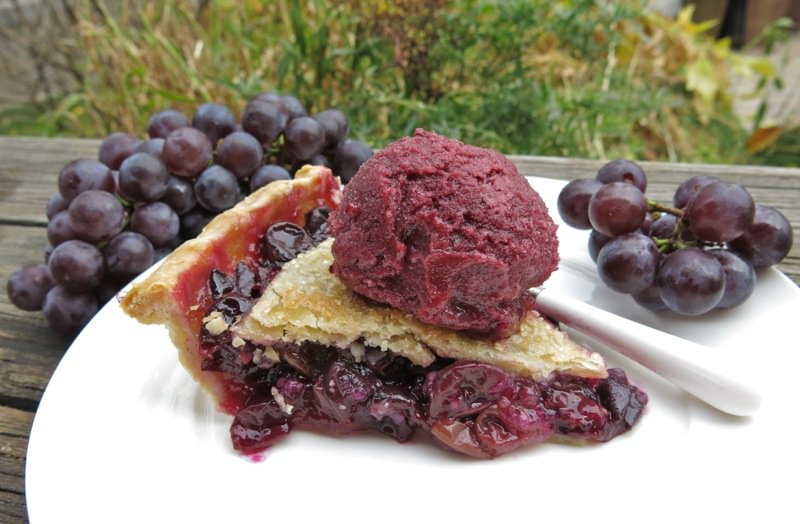 3. My Concord Grape Series
Once the Classic Preparation for Concord Grapes is accomplished, any number of seasonal flavourful concoctions can be made. This was a new approach for me and one I am implementing consistently. The preparation of a food, and then several recipes that can be made from the first fundamental one. The Classic Concord Grape Pie was a favourite.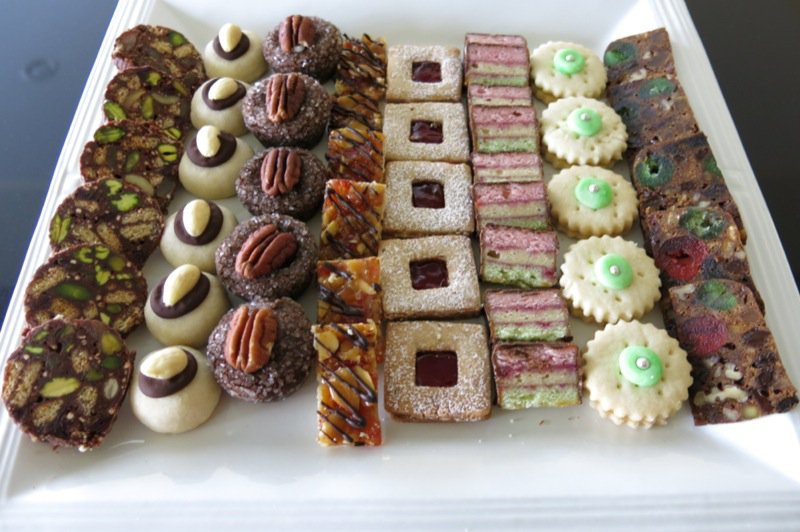 4. Traditional Canadian Christmas Cookies
This is a series of recipes that I am particularly proud of. Each has a story and each is delectable, yet there is not much action on these posts.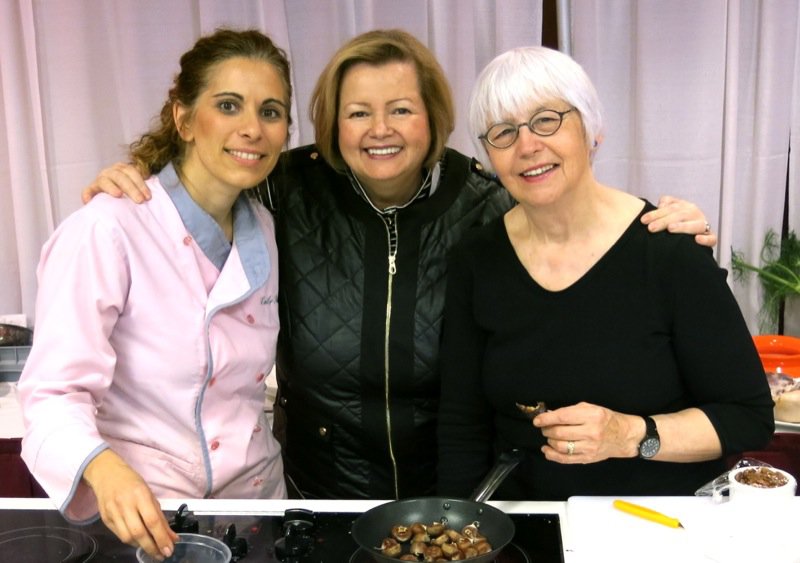 5. Quick Chicken in Wine: An Elizabeth Baird Household Standby
The recipe is nice but meeting Elizabeth and my interview with her was a highlight of my year. The post was basically overlooked and I received very little response from it. I was truly surprised. Personally, I think it is a great piece.
Projects
Cheese via Cheesepalooza
Year in review: 2013 was definitely the year of cheese. Cheesepalooza started in August of 2012, yet we started making the aged cheeses in November and December… the year was full of surprisingly amazing triumphs that I had never imagined I would be capable of in the cheese making arena. This past Christmas, I was tickled with my Gruyère and Pecorino, particularly. The Asiago Pepeto was also delectable, and though it didn't last until the holidays, the Buttermilk Blue is still one of my greatest triumphs.
The Canadian Food Experience Project
Working to integrate my renewed focus and energy after revamping my website just prior to 2013, I announced The Canadian Food Experience Project. The remainder of the year has found me developing the new relationships, deep into the research, learning and cooking that has evolved from the project challenges. It has been such a gift to work with others on my initial focus: Canadian Food! Oh, what an experience this has been. One of the greatest joys of my life.
Thermomix Business Project
Amazingly, I won a trip to Mexico in March 2014 for the number of Thermomix machines I managed to sell this year. Wowsers. My business is growing exponentially and I am thrilled about this. It is a secondary purpose for my website that has grown from my love for the machine in my home kitchen. I added a menu bar for my clients "in a whisper" above my green recipe menu bar at the top of the page with all of my Thermomix recipes in it.
Events
Eat Alberta 2013
Eat Alberta sold out in three days and was successful for its third year. What a joy this event is to organize and participate in. We are currently in our year of transition with an entirely new board hand picked and interning for Year Four. Eat Alberta holds the promise of so much more than the one day event that has established itself so successfully. Hopefully, the new board will take it to new places!
Food Bloggers of Canada Conference 2013
Food Bloggers of Canada Conference in April 2013 provided one of the most profound experiences I have had as a Food Blogger. With only 100 Canadian food bloggers registered, I did not expect the impact of the experience to be as far reaching as it was, and now that I understand the worth ethic of the Food Bloggers of Canada team, I will never miss any of their conferences if humanly possible to attend. The connections were invaluable. The education was unexpected, focused and immediately applicable. It was simply a game changer. The conference for 2014 is in the fall in Vancouver. It is the weekend before Terra Madre in Italy which has me concerned about my availability, but I am going to do everything humanly possible to be both places.
Slow Food Canada National Conference 2013
The Slow Food Canada National Conference in Osooyos in May 2013 was a huge success. I met so many people and learned so much more about the region, other Canadian regions and found my passion for this organization even more affirmed though this experience. This May the conference is in Nova Scotia. Vanja and I have never been to the Maritimes so we are planning three weeks together to investigate all four provinces after I have my week at the conference. I am beyond excited.
Christmas in November 2013
November found me with my mom at Christmas in November at the Fairmont Jasper Park Lodge for four days packed with Christmas culinary tips, tricks, treats and eats! This is a must attend Canadian culinary food event and I strongly recommend it to anyone who can find their way here. There are actually four sessions each year, each a little different. It is about 1200 dollars for four days, but that includes everything and I mean more than everything. The value for the money spent is really worthwhile.
Holidays and Dad
Last year we were in Honolulu for New Year's Eve. This was Vanja's gift to me to help me rest and relax after the care dad needed in the fall. By Christmas, Dad was doing well. It was truly a miracle. By May he was thriving. By July he was back in the hospital with pneumonia this time and it has once again been 6 months of eye-opening learning about the suffering the elderly go though near the end of their life within our rich and fruitful vastly understaffed, underfunded, world-class and world-renowned Canadian healthcare system. Oh, I know it is tremendously better for the poor than the system in the US, but the rich leave Canada when they are ill, as do the upper echelons of the entire medical profession as they can afford it. Wait lines are long, staffing is short, there is no healing to be had in a room with 3 old people in diapers that have lost their minds. No sleep to be had and the stench is unfathomable. Yes, in Canada. There is no consideration for mental health, fear, anxiety or personal needs. Don't get me wrong. The people working within the system are truly beautiful people. There just are not enough of them to go around. Their system has failed them. I understand that all too well after 30 years in public education in Alberta. We may be a rich country and a rich province, but what a mess we are in. Truly. Enough.
I love my dad. Even more now. I have seen to the very depths of his valiant and perseverant soul. My mother is a gorgeous, healthy, vibrant woman. They have been married 63 years. Caring for him just may kill her, too. It is exhausting work for a young healthy person. An 83 year old wife has to have mythical powers to endure the nauseous exhaustion that staying awake 24 hours creates. Dad has a sharp and sound mind, but his body has forsaken him. He cannot stand on his own. He cannot get around without assistance. He needs help to do everything and this upsets him a great deal as it has been so sudden and he can see how tired the family is… yet, we forge on. We love him.
No one will ever understand how huge and horrible this situation is until the time comes when you find yourself going through it with a loved one. Of course, I had heard "stories" and knew it was "hard". Ha! This experience has stretched me past any word created by mankind to explain this suffering and unnecessary neglect due to a political system that is skewed. The elderly should be able to receive the care they need in an environment that is warm and welcoming, safe, secure and conducive to healing. Someone should be able to actually be there to attend to the needs of the people in the room, not just their critical care: meds, washing, bathroom. Hours of suffering without comfort or human reassurance is simply not acceptable in my Alberta. The nurses try. They do. They are saints. The doctors are saints. The cleaning ladies are saints. But, there are just not enough of them to do what the patient needs to heal. We brought dad home. We had to.
I am thankful I can be a part of this process, and I have learned so much more about both of my parents and that is all good. However, this government must understand that our healthcare system is bulging at the seams as the elderly need more and more care and "we" are just not there for them. We must be. We can afford it, and we simply must rearrange priorities and put healthcare (and education) back on the front line of our province and country's priority list.
Maybe I should put that rant to a rhyming chant?
So… after my rest in Hawaii and the wonderful reprieve with my almost perfect husband, we can home to a winter that seemed so much shorter and a pleasure to enjoy.
Our summer vacation with dear friends at Mara Lake was a blast. Talk about restful. We do not go on restful holidays, usually. We are Europe travel people. Up at 6… stop when we drop. It was lovely and the bonding was the reason we went. We love the Oswalds.
Our three week Ireland trip got cancelled due to illness, and then our annual visit to Vanja's parents with a 10 day flyover to Greece was cancelled for me. Vanja went to see his parents, but I stayed here with mine. That was all good. Same thing happened last year. We had a three week tour planned in Italy and a visit to his parents… but dad was ill. I still seemed to pack in a pretty full year, despite these cancellations and this year is Terra Madre again, in Italy. We will definitely go there for a week or two and then head over to see his parents in the former Yugoslavia (Bjeljina).
Resolutions and Trends
Resolutions is the topic for the January 7th Challenge for The Canadian Food Experience Project and I will write about mine then. Food Trends for 2014 will be posted soon, as well. I have had feedback from many and the article should have been published tomorrow, correct? But, you see how my year has been. Work gets done, but not exactly on schedule as it used to and will again. This year in review has made me realize I accomplished so much more than I had thought this past year. I look forward to the trends post and hope there will be some lively discussion around trends for the upcoming year.
So, let's raise our glass together as we look toward this new year and work to "Making it Happen" as it should.