Sharing simple tricks to keep you enjoying this remarkable berry all Winter long!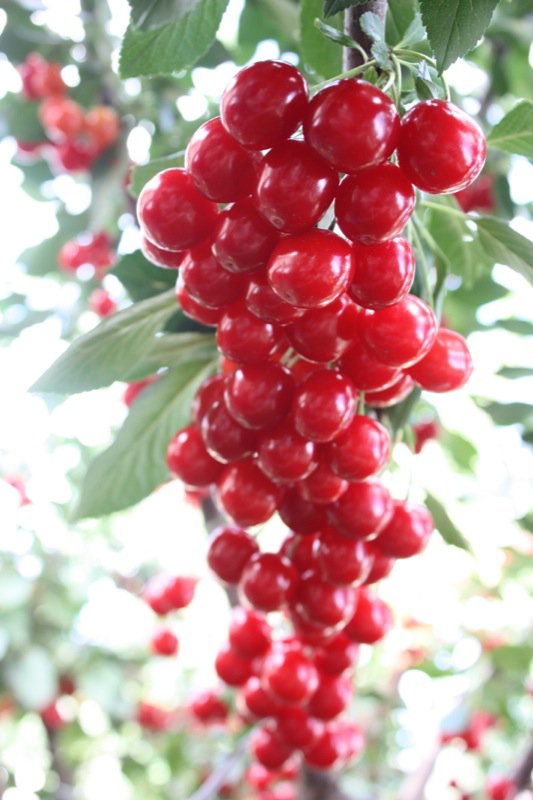 My Evans Sour Cherry Tree produced 50 pounds of pitted cherries in 2013. What a bumper crop! This year, we lobbed off a massive branch of the tree that was infringing upon our deck and a blustery spring storm whipped off many of the delicate buds just opening with the promise of the candy apple red jewels, lost in the wind.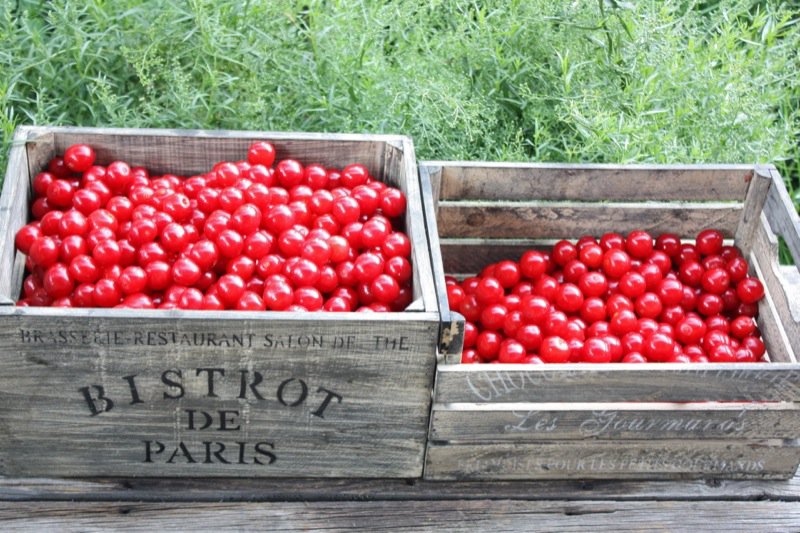 My 2014 harvest fit into the two bowls below. After pitting and weighing, I got about 14 pounds of pitted cherries this year or just over 6 kilo. Suffice it to say that I made very little cherry juice and no liqueur this round.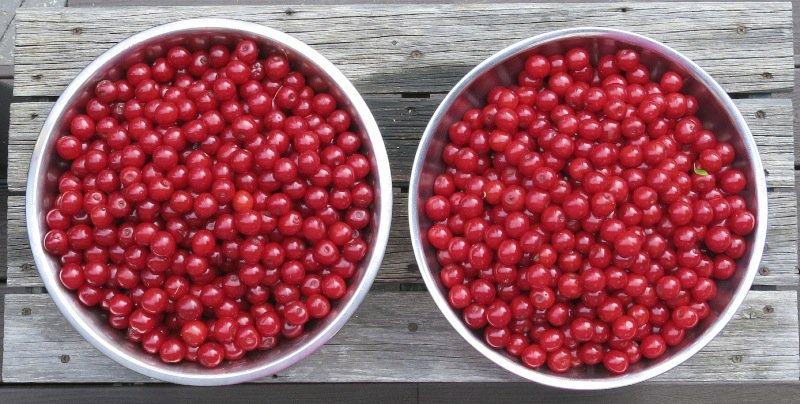 The brightness of their colour makes it very difficult to photograph them with clarity, but I assure you , this is their natural colour: an almost supernatural candy apple translucent red that, apparently has some extraordinary health benefits. Did you know that?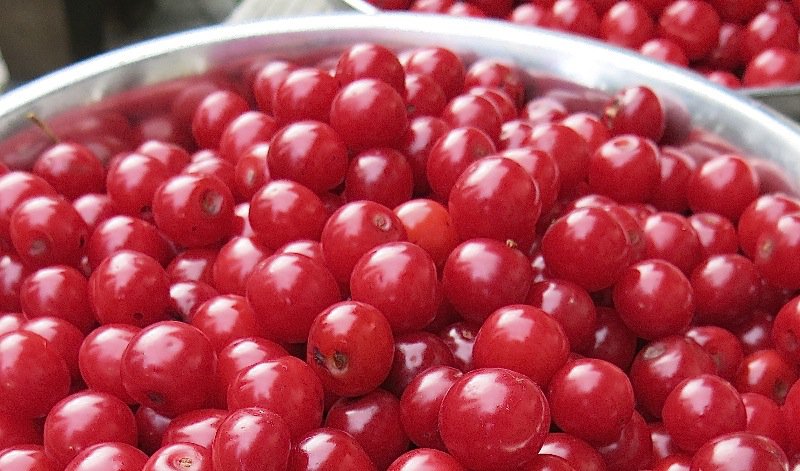 Everyone dreads pitting sour cherries, yet I am so excited to harvest them, I forget how tiring it is. I started with the first bowl and after a couple of hours with barely a dent in it, enlisted the family. That was good fun and should be a requirement for every family having any kind of cherry tree. My daughter called us the Taste Tripping Sweat Shop as Vanja, and she were pitting sour cherries while I was doing other preparations. But, it was good family fun! (Wasn't it Ragan?!)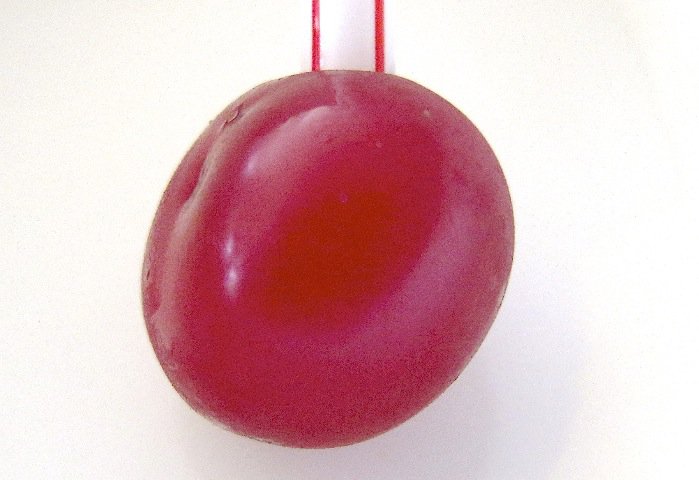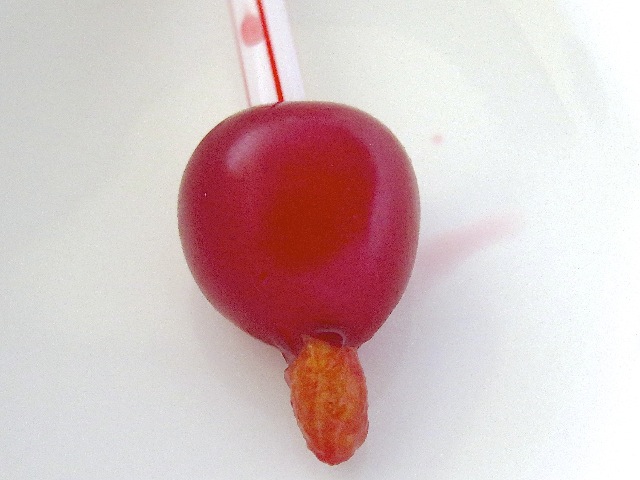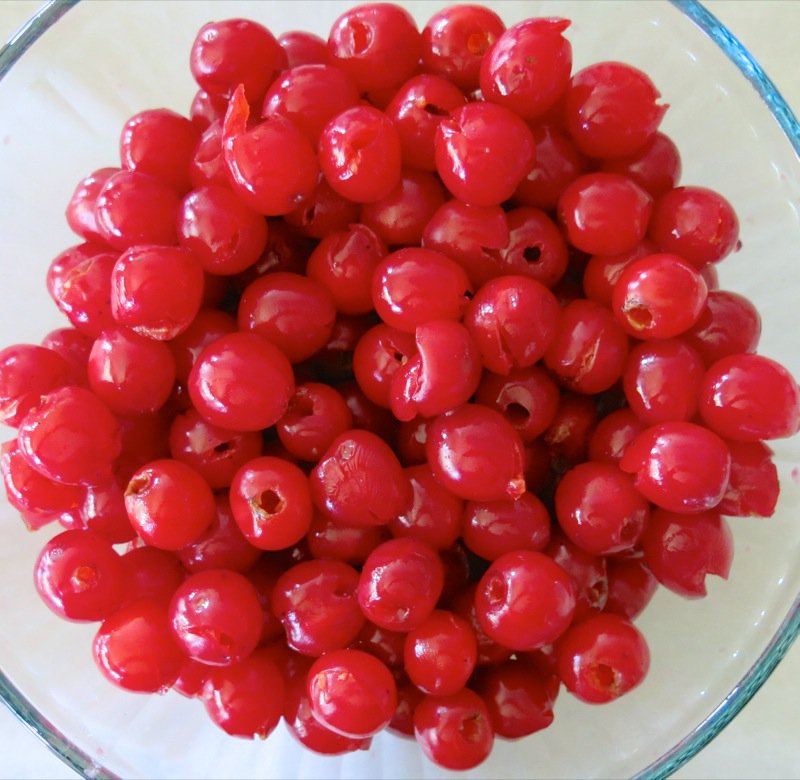 I have never found a cherry pitter that works as good as a straw. They are expensive, and these cherries can be quite soft if a bit over ripe (I came home from the Balkans this year to my tree dazzling in the sun). The straw works like a charm! Practice twisting it into the stem end of the cherry and hold the cherry firmly to force the pit out the other end. It is usually held in the hole of the straw, so comes out clean.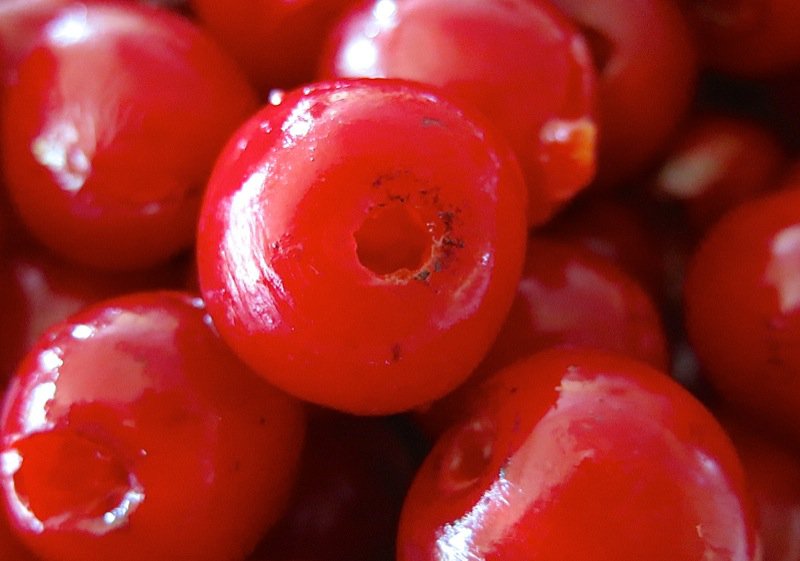 An over ripe berry may have a little brown circle near the stem end, but that is simply evidence that the sun has worked a little sugar magic into the fruit: the riper they are, the sweeter they are. Though no sour cherry could ever be called sweet!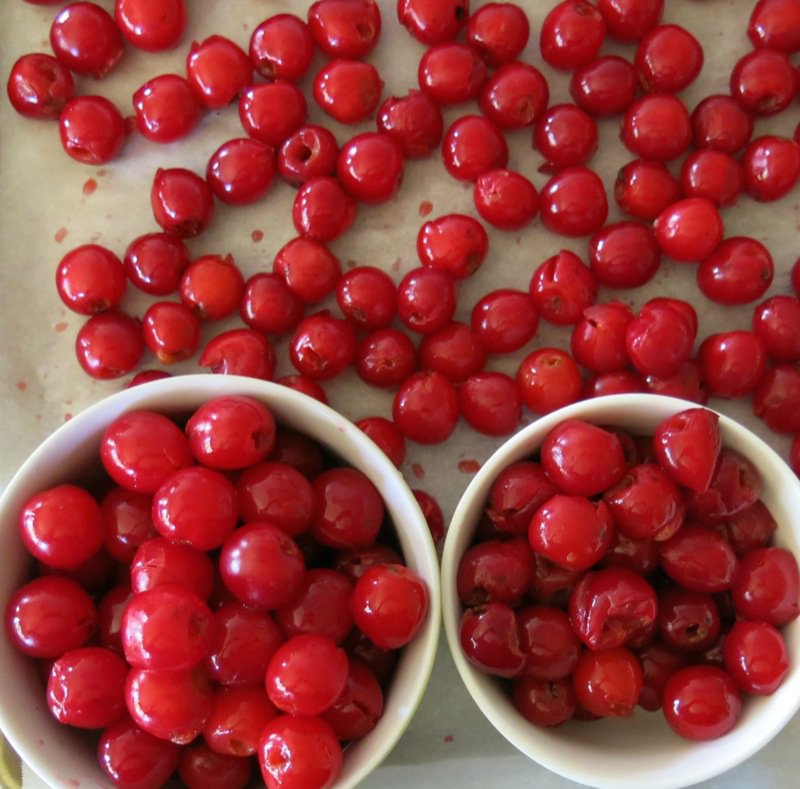 There is a method in the Lugonja house Taste Tripping Sweat Shop: the most unblemished, perfect, or "good looking" cherries go into one bowl for making fresh cherry tarts. The others go on a parchment covered tray for freezing and the misshappen or badly blemished ones (but not too badly) go into another bowl for preserving. If there was a huge harvest like last year, there would be a lot that would not get pitted. (I only have 2 little hands and the sweat shop isn't open 24 hours). That's where I make cherry juice and liqueur. Yummers to both of those, but neither will see the light of day this season.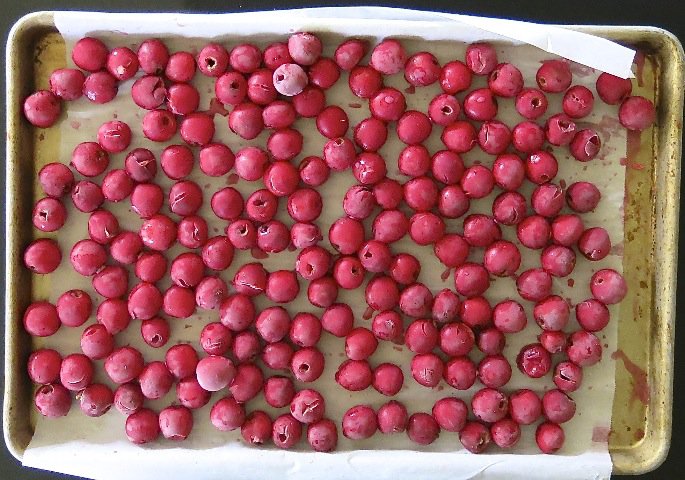 The cherries on the sheet, and there are many, many sheets like this, get frozen just like they are and as fast as possible in the coldest freezer as possible. I try to place them on different shelves of my stand up freezer so that they will all freeze in a timely fashion. Of course, some go out into the chest freezer, too. What is important, is that within 12 hours, they are as hard as a rock.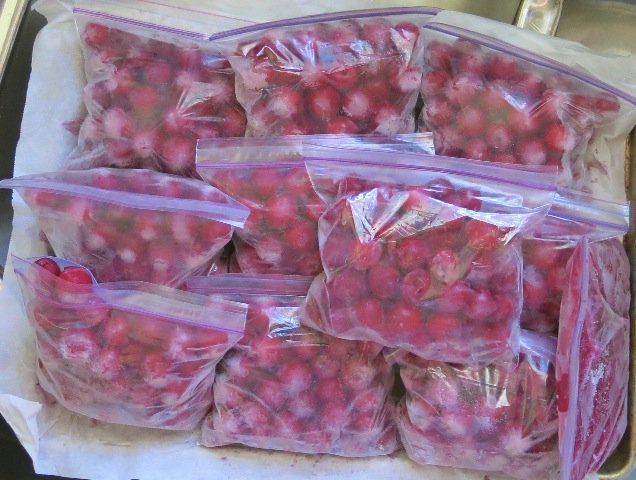 Then are then placed into zip lock lunch bags at about 375 grams per bag: a perfect amount for most recipes and two bags for one huge pie. Frozen berries make magnificent cherry pie. They are then labeled Cherries 2014 and into the freezer they go.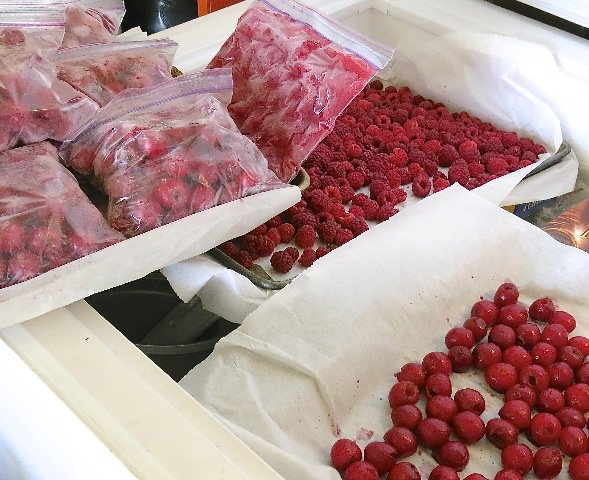 You can see my raspberries on a sheet there. I still pick about a cup or two off my raspberry bushes a day, right now, so onto this sheet they go, until it is full. I do Saskatoon berries this way, black and red currants, and just about every berry I grow or can lay my hands on. They are beautiful to pull out in the cold seasons to make into preserves or anything the heart desires.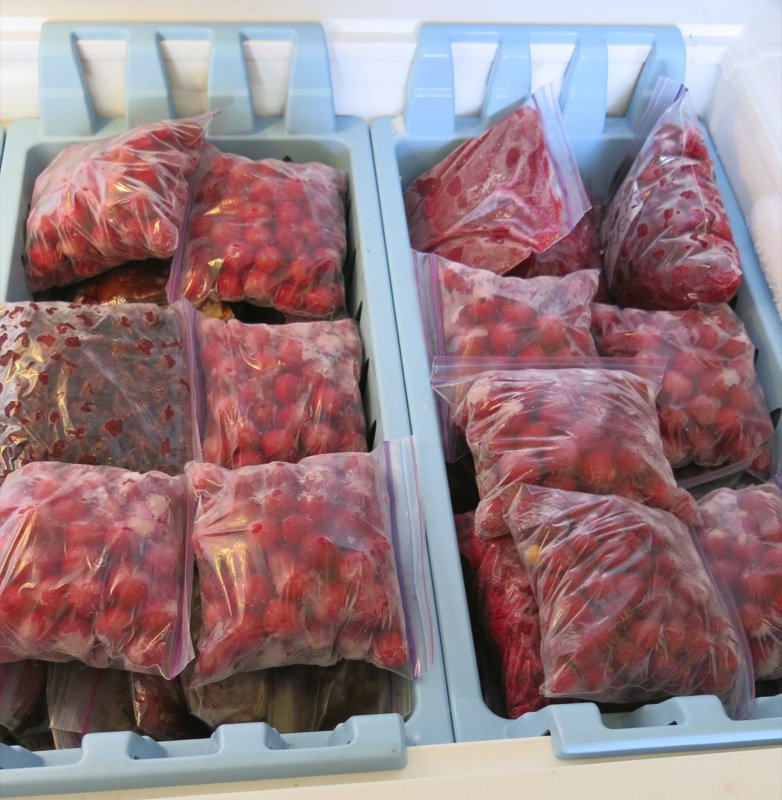 See that dark bag, above to the left? It is full of some of my preserved cherries from last year. They were hiding, or they would be long gone by now!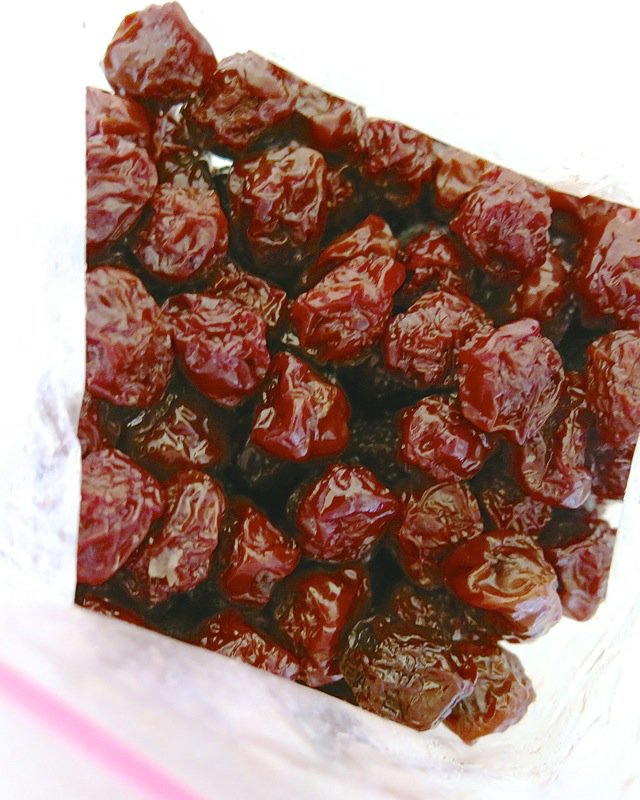 So this season, I announce Pucker Up 2014! I will be developing three new sour cherry recipes for the Cherry Marketing Institute and writing up some of my tried and true ones that have not yet found their way to my archives, here.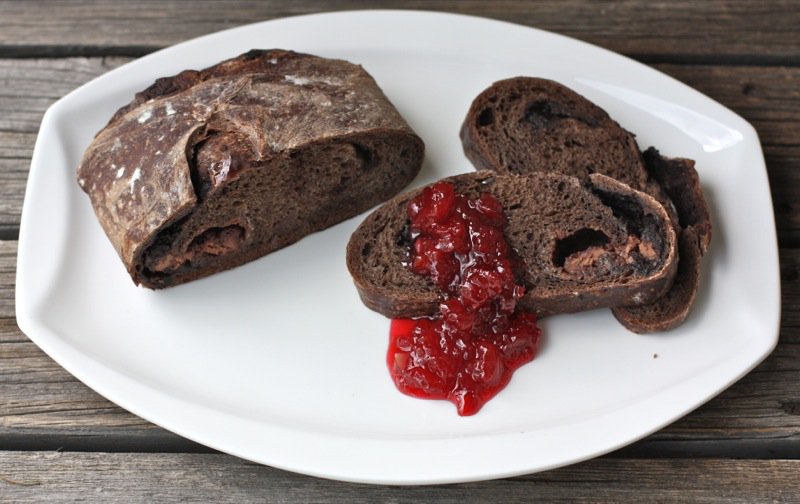 Oh, dreams about all of the delectable sour cherry concoctions I will make with this year's harvest, starting with my Sour Cherry Jam: the perfect accompaniment to The Okanagan Bakery's chocolate bread. MMmmmmmm…..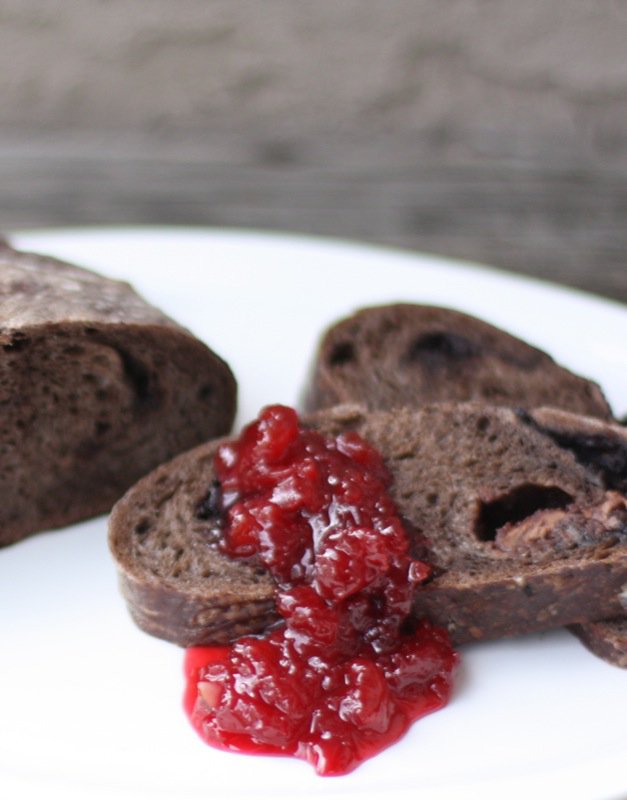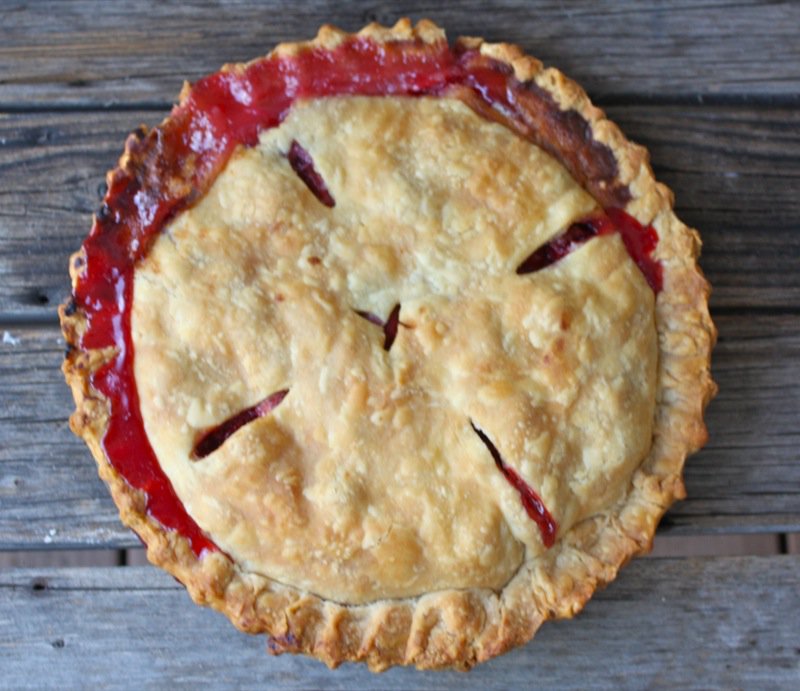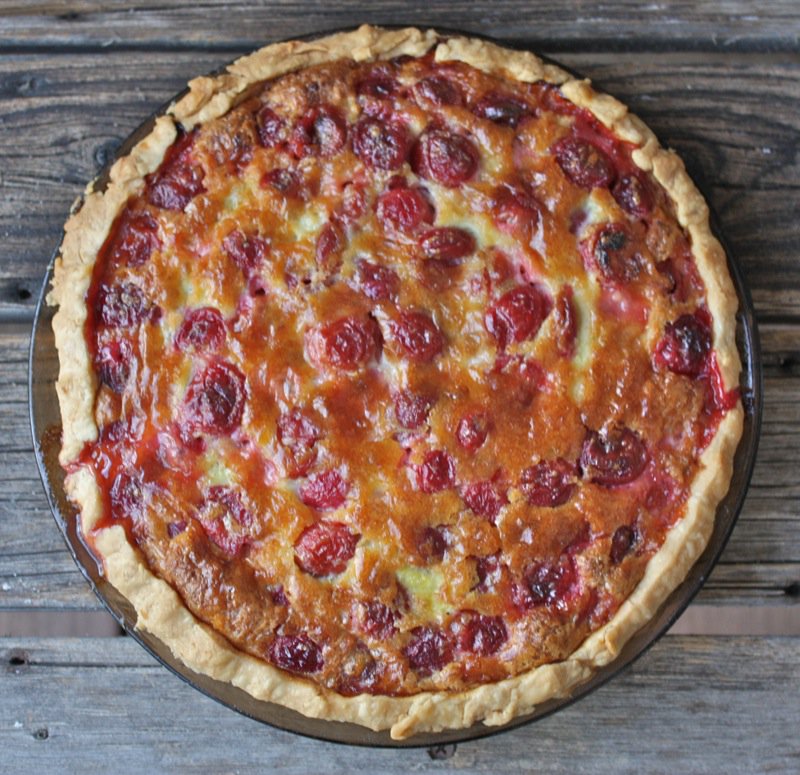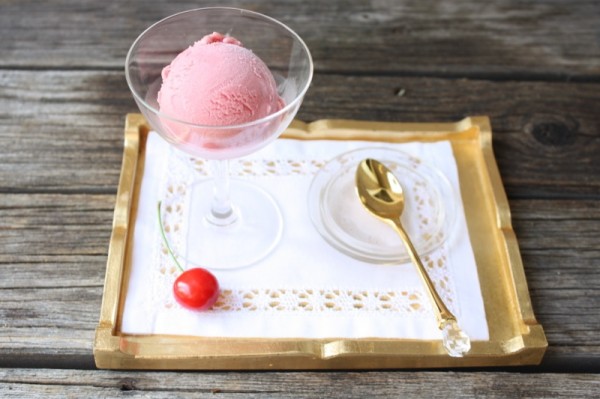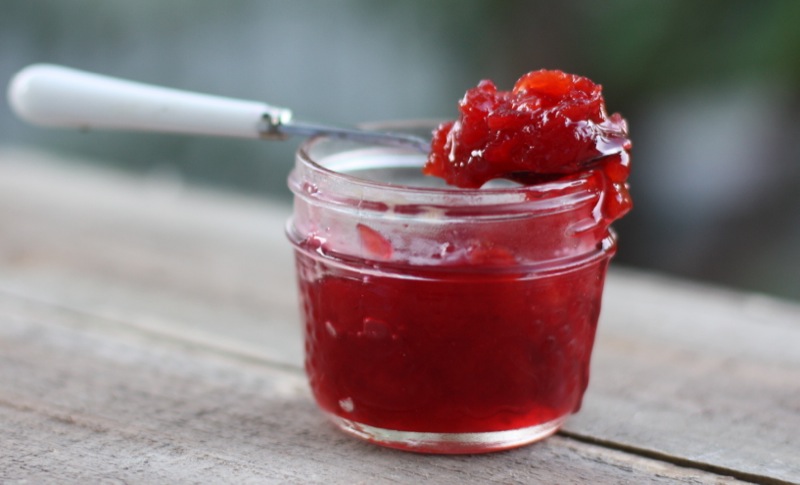 Preserved Evans Cherry Raisins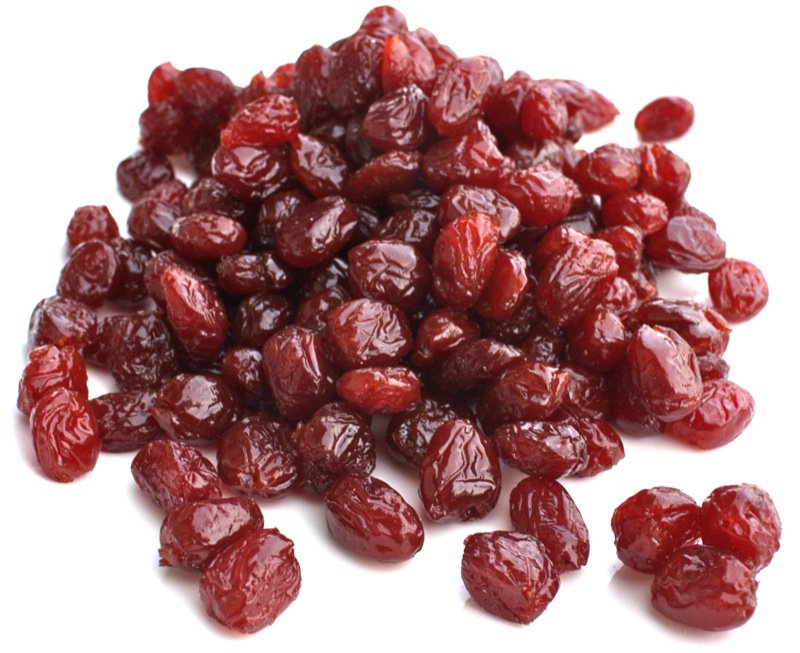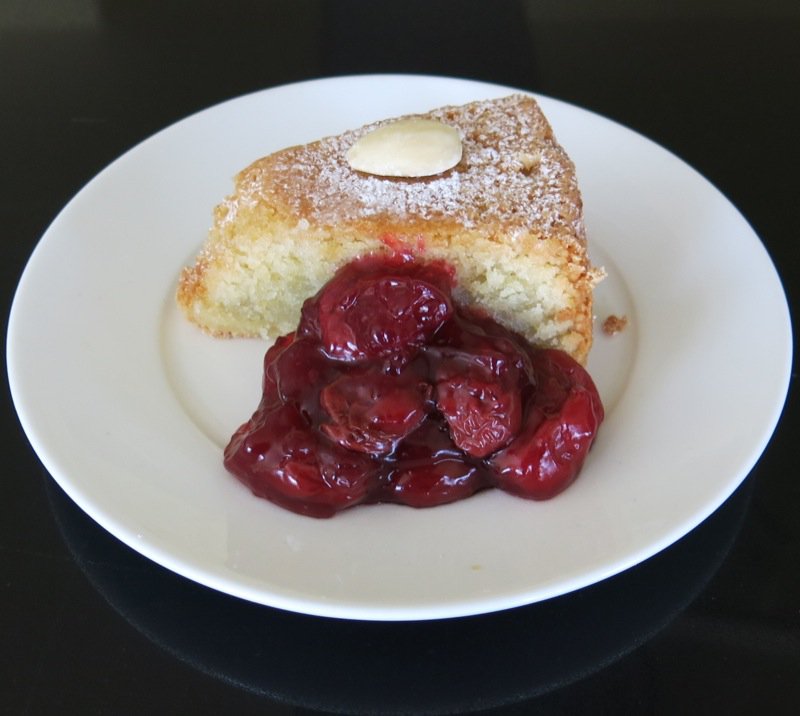 Rugelach with Preserved Sour Cherries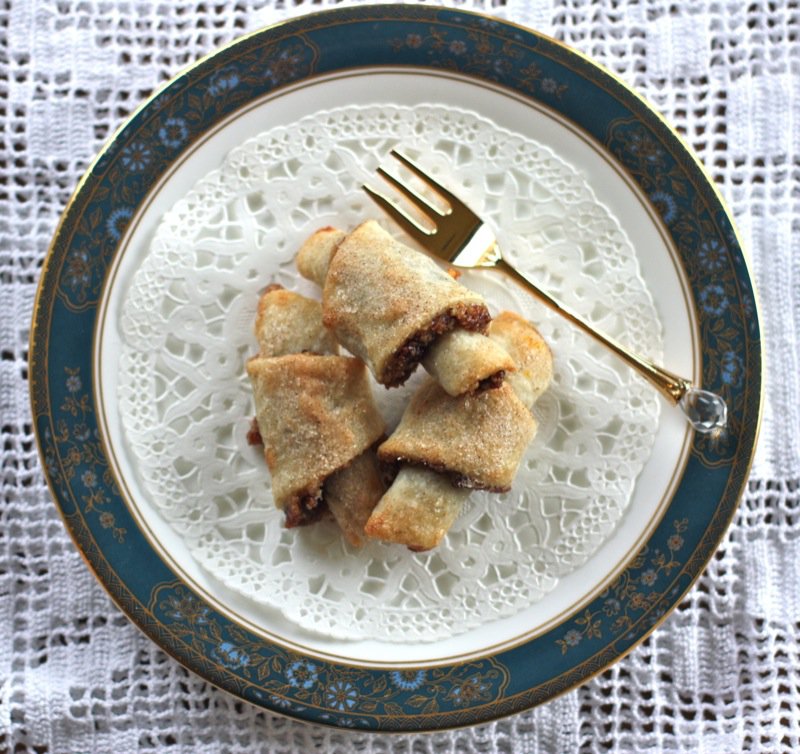 Sour Cherry Studded Gooey Chocolate Brownie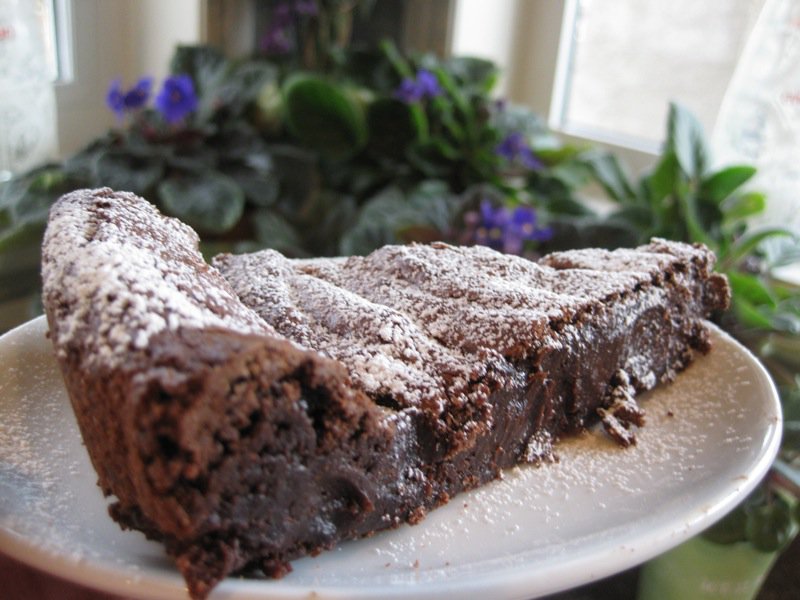 Sour Cherry Chocolate Chunk Cookies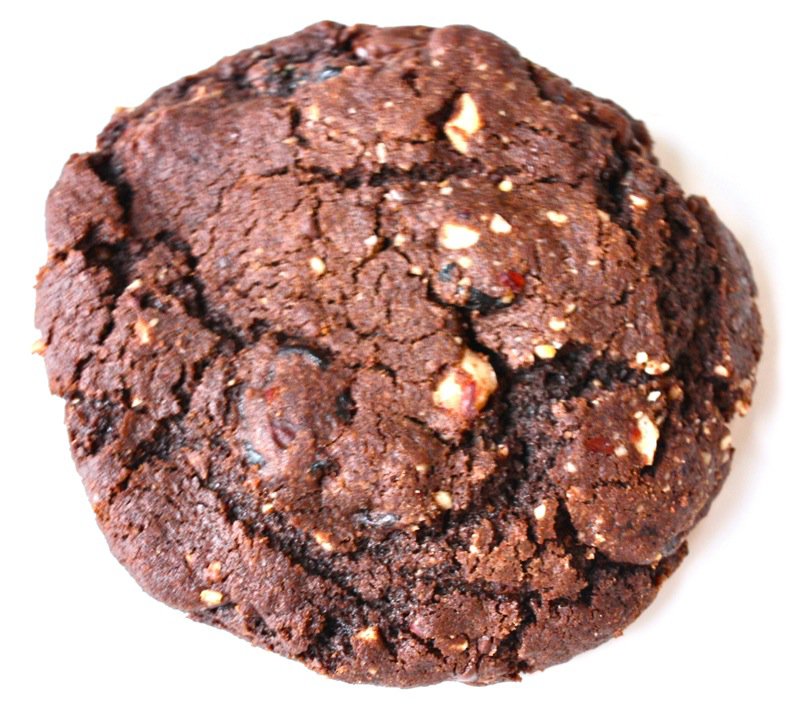 And I have just developed a new recipe for this season: The Sour Cherry Marzipan French Tart! As well, I have written about how to pit and freeze cherries (above) and make cherry juice with sincere promise of more to come this season as Evans Cherries are a cherished gift to my garden and Canadian sour cherries are a celebration of the Alberta prairie summer that resonates within my family all winter long whenever I pull glistening bags of Mother Nature's jewels from my freezer.
Who grows their own, and what do you do with your sour cherries? Did you know tart or sour flavour is trending this year? Ah, yes! "Tis the season for Pucker Up 2014.