Though we cannot all be together this year, we are always together in spirit!
Below, I have a list of Thanksgiving recipes for you to consider for your holiday meal this season. It is the food we make that creates the traditions at our cultural family table and tie us together over time. Each dish has a story.
So very much to be thankful for everyday and every year. It has always been part of who I am to be grateful every day of my life. I take very little for granted. I am not sure why, but I do recall being 8 years old and walking across the sparkly dew laden grass one brisk midsummer morning at Camp Kasota Summer Camp in Sylvan Lake just filled with gratitude. That is my first gratitude memory. I was grateful for my brand new white clean Ked sneakers, my trendy red Stretchy pants that had a strap under my foot. My clean and crisp navy blue hoody windbreaker with white trim and zipper pockets, and the opportunity to be at this camp, all by myself, away from my entire family at only 8 years old. I was born independent. This was the moment I became forever grateful.
Today, I am grateful for love. I have the best husband. Sincerely and seriously. He is deep and wide and fathomless and endless in his capacity to understand and to love and he is hilarious. He has brought our family together.
I am thankful for my mom. She is strong and independent and never wavers. Opinionated, outspoken and determined. A Taurus. Fierce. The best grandmother my children could have every had and the head of my first family.
I am thankful for my eldest daughter. She is creative, loving, generous with her time and her heart and never idle. She is forever learning about something new and working on projects.
I am thankful for my youngest daughter. She is passionate, perseverant, hard-working and a remarkable mother to her first child.
I am thankful for my son-in-law. He is intuitive, an exceptional communicator and a loving father and husband.
I am thankful for Vanja's dad. He is so strong, so hard-working, now alone and yet determined. A survivor with the largest heart a man could own beating in his chest.
I am thankful for my husband's brother's family and these brothers share. It has truly been a remarkable relationship to see unfold before me.
I am thankful for my dear, dear friends. I will be celebrating 50 years of friendship next fall with 2 of my gal pal. What a gift. We are the keeper of one another's memories and the holders of each other's hearts. I have other friends I have made through the years that I dearly love. I am so thankful for them all.
Today, I am so thankful I can travel. I am looking so forward to our Europe 2016 Trip and hope to share much of it here. … though the last large trip in 2011 was hardly shared at all… the itinerary and not much more. We go every year, but usually only to a couple of countries, but every few years we do a grand tour….
Happy Happy Harvest to each of you and much love to you and your families this season.
Thanksgiving Recipes: Appetizer Possibilities

When dad was alive, the appetizer had to be shellfish. He never said that, but he loved it, loved his food, rarely bought it for their home. Our entire prairie landlocked family love all kinds of fish and shellfish, so the tempura shrimp, or something very similar, we offered at the beginning of the meal.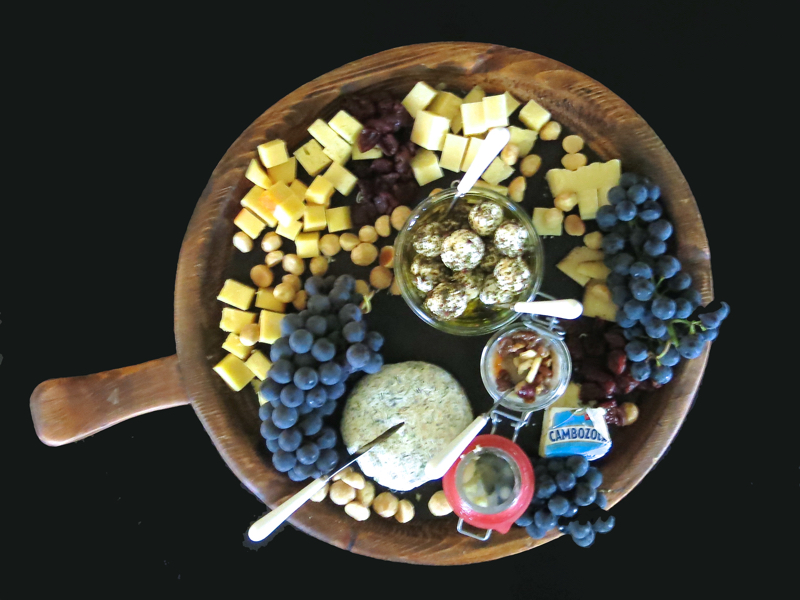 A nibbley tray of cheese, nuts, crackers and fruit used to always be on the table, but in later years, as dad got older, he complained that there was just too much food and he could never enjoy the meal, and asked me to stop serving appetizers. So, other suggestions for you follow.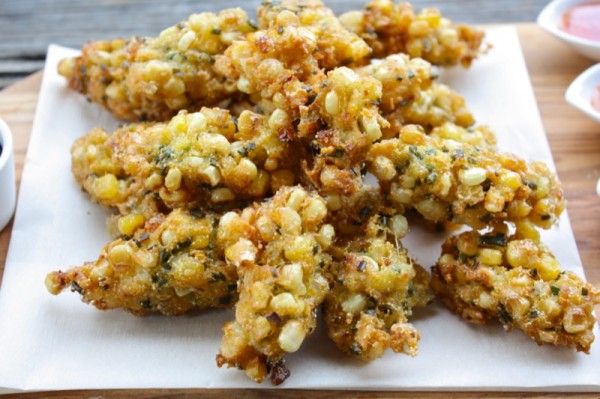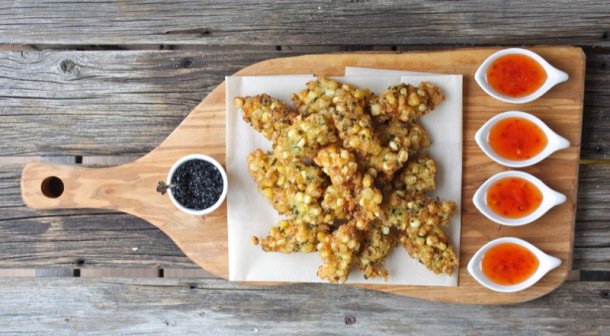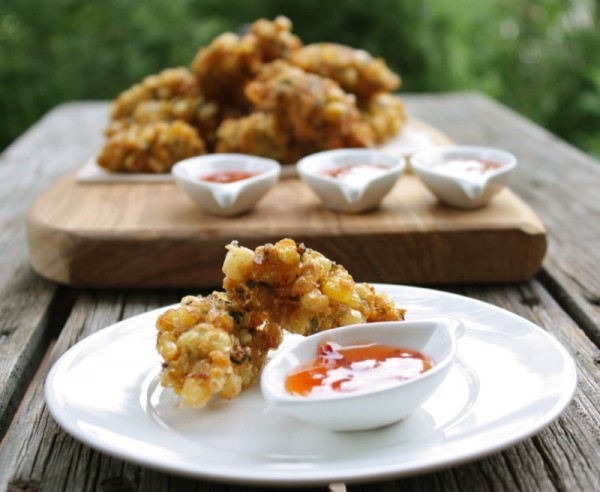 Absolutely delicious, seasonal, and would make a really tasty appetizer for your Thanksgiving dinner. Vanja cannot get enough of these!
Rustic Heirloom Tomato Galette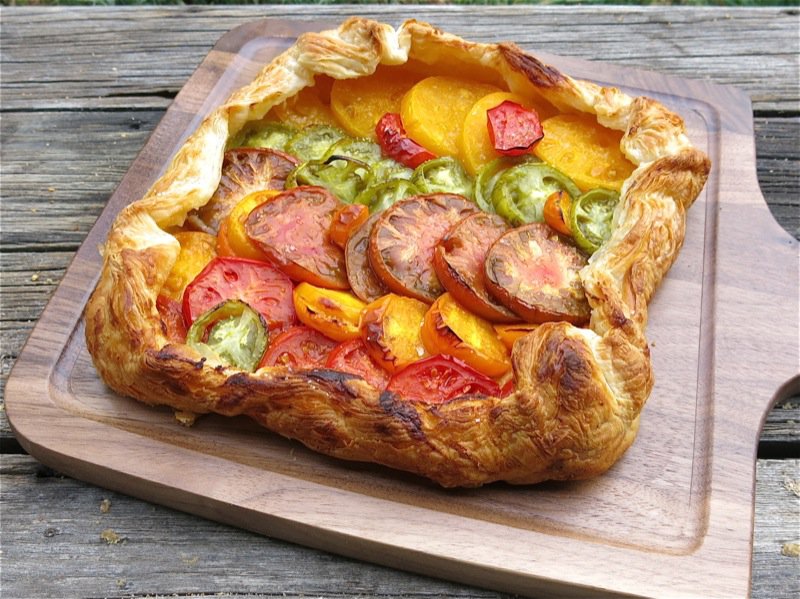 Seasonal, stunning, seriously tasty, a little messy if not eating at a table, but the perfect harvest show-stopping appy, don't you think. I am thinking that small individual ones would be stunning at the onset of the meal with a dob of Créme Fraîche!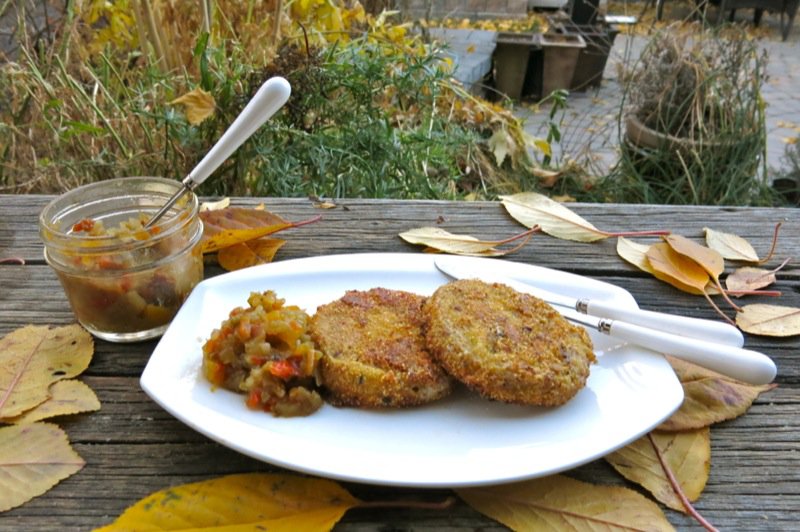 Again, seasonal and sumptuous. Particularly when served with homemade Green Tomato Relish, and you still have time to make this before next week! Some like it better with my Green Tomato Ketchup. It is nice to offer both, or if you have little time, don't sweat it. Just serve the fried tomatoes a la nude with a sprinkle of lovely finishing salt.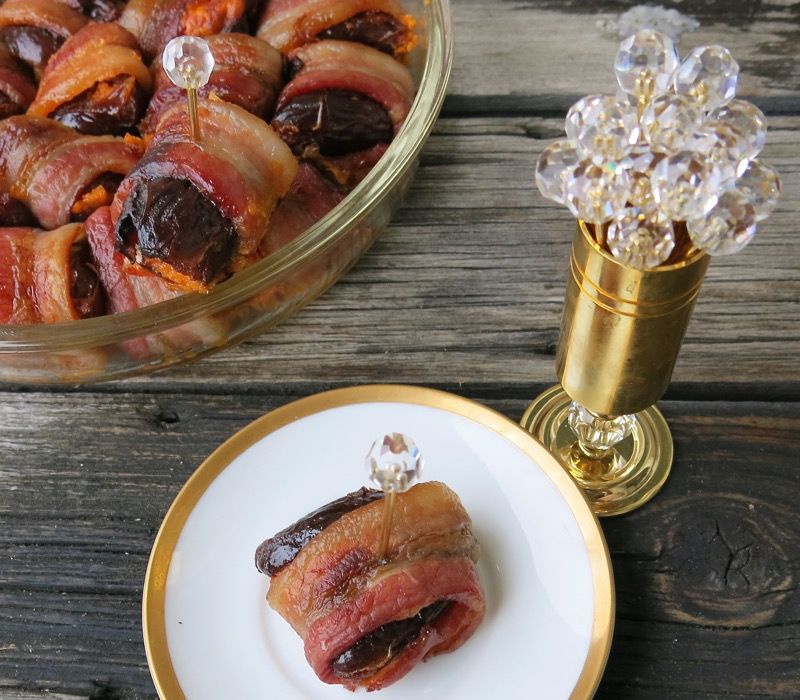 Not home grown, but certainly an never failing man-pleaser and very easy to make. Never any leftovers.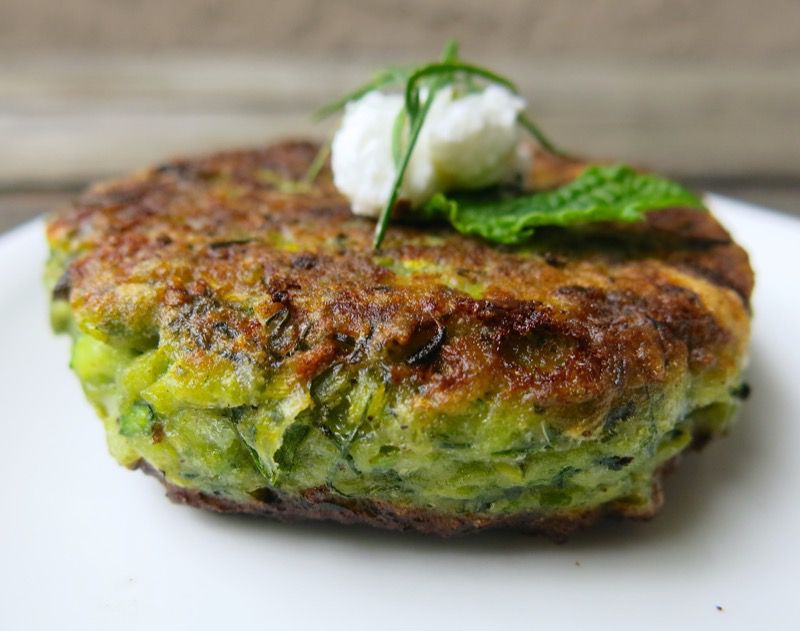 Again, seasonal and simple to make, and can be made ahead and frozen. Really delicious, though not at all traditional Thanksgiving flavours, still a very tasty surprise.
Thanksgiving Recipes: Mains
How to Roast a Turkey and How to Make Turkey Dressing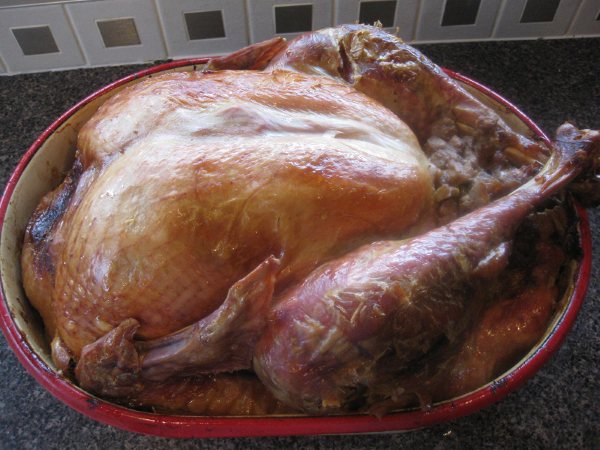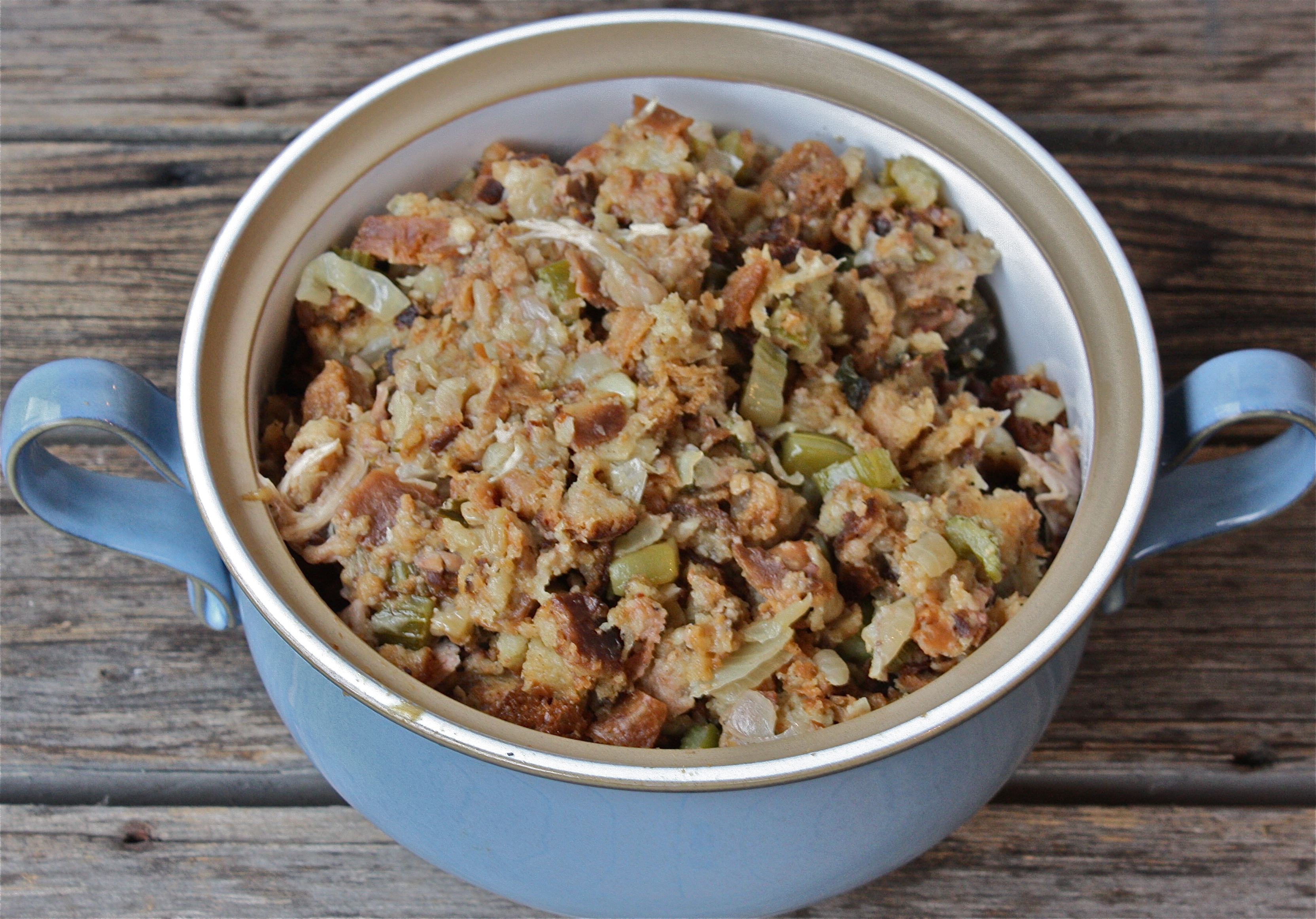 These are really old posts. I do believe I will re-photograph them at Christmas this year! But, the instructions and recipes for both are excellent, particularly for the "new to a turkey" dinner making cook.
How to Make Turkey Gravy and How to Make Extra Gravy with Turkey Wings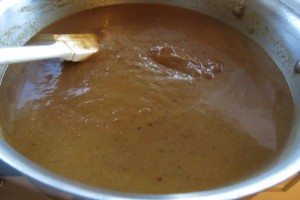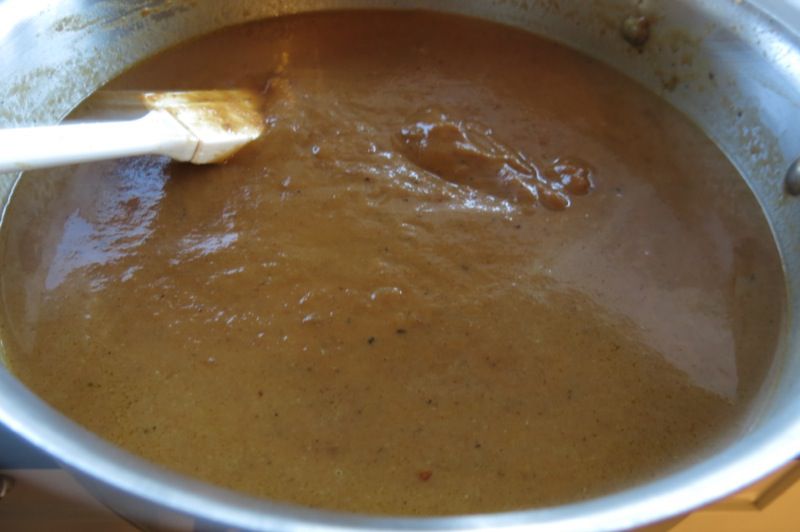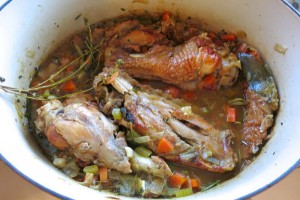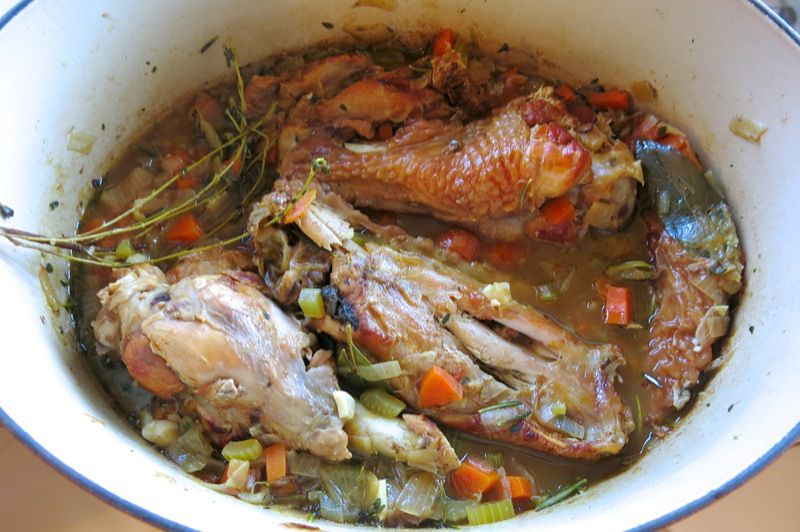 Turkey gravy is so easy to make, but so difficult if you have never made it before. Very basic straightforward instructions that should take your meal to the next level! The turkey wing gravy is very onion based, but a delicious addition to the table if you never have enough gravy. The photo above is of the process. The finished product looks just like turkey gravy, really delicious, but considerably different in flavour. One year, I mixed the two which was a great solution; however, in the perfect world, or if not expecting a crowd, there is nothing better than plain old regular homemade turkey gravy!
How to Make Serbian Cabbage Rolls or Sarma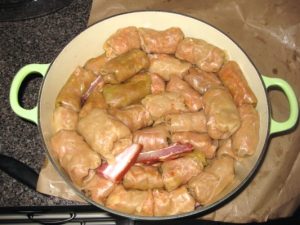 Certainly not traditional, yet Canada is a multicultural country and in every region of the country, there are dishes from the heritage of the family incorporated into the traditional meal. In our case, before I married Vanja, there wasn't really anything added to our family meal as I am 7 generations Canadian. All ties to any former culture were long lost. Yet, in our region, many include sweet Ukrainian Style Cabbage Rolls with Pyrogies in their traditional meal, even though not Ukrainian, as this area was settled by so many that we all learned to love their food and make it our own. So, the addition of the sour cabbage rolls simmered with smoked meat was welcomed and was one of my dad's favourite dishes on any holiday table.
Thanksgiving Recipes: Sides
How to Make Homemade Prairie Buns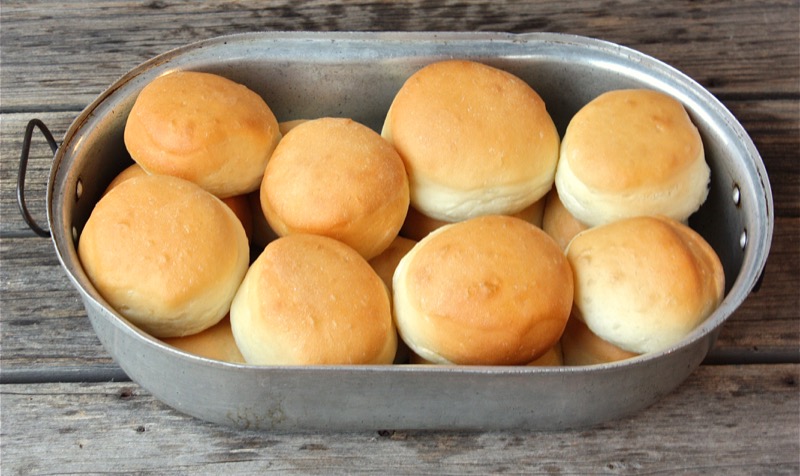 I have many recipes for a variety of breads and buns on my site, but these are "the ones". These are the homemade yeasty soft prairie buns that must be at every celebratory meal at our house. If you have another kind of bread in your family tradition, check out my other recipes, but if you hail from the prairies, this recipe is a fundamental part of any holiday meal with a turkey.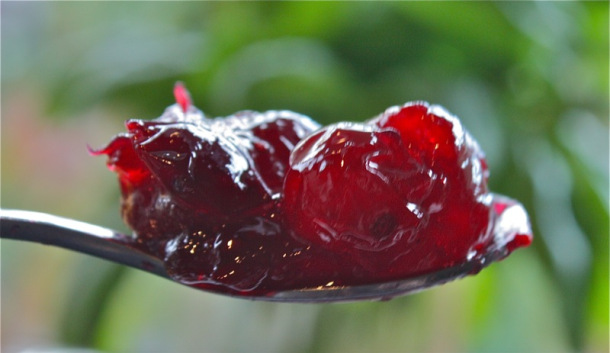 The recipe is so easy (read the comments) and so vastly superior to anything you can buy, put it on your list.
How to Make "Make-ahead" Mashed Potatoes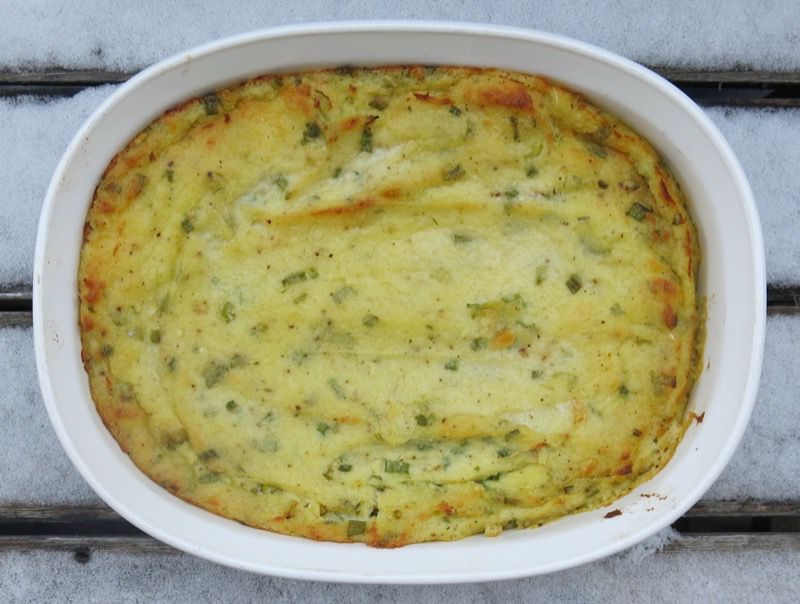 I did not realize I have never posted how to make the mashed potatoes I always make. I will do that, soon! This is a great make ahead recipe. Calorie laden. Not for the week at heart, but you will be asked for the recipe.
How to Make a Show-stopping Cauliflower Cake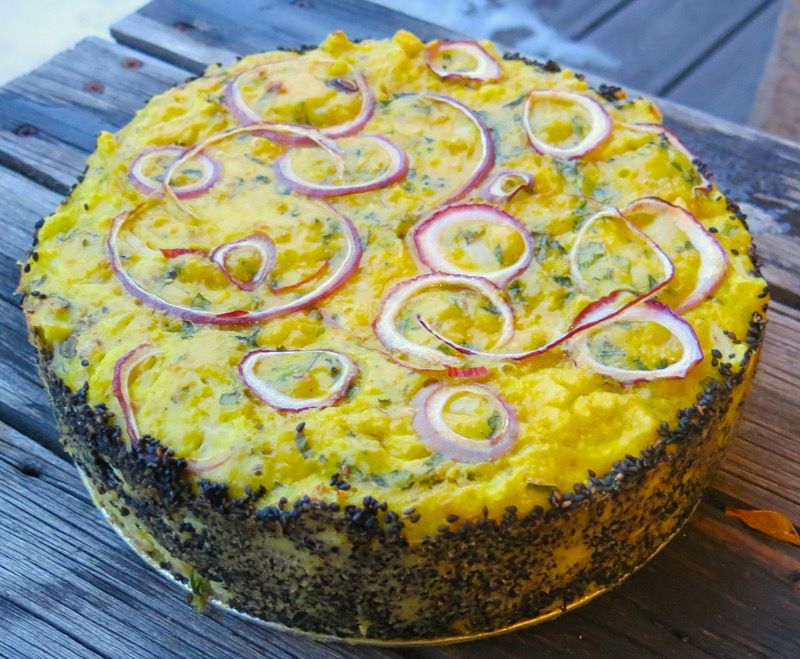 I add this side, not because we always have it, but because it is a show stopper. Really delicious. Not very difficult to make. And the perfect side if you are asked to take one to the family meal.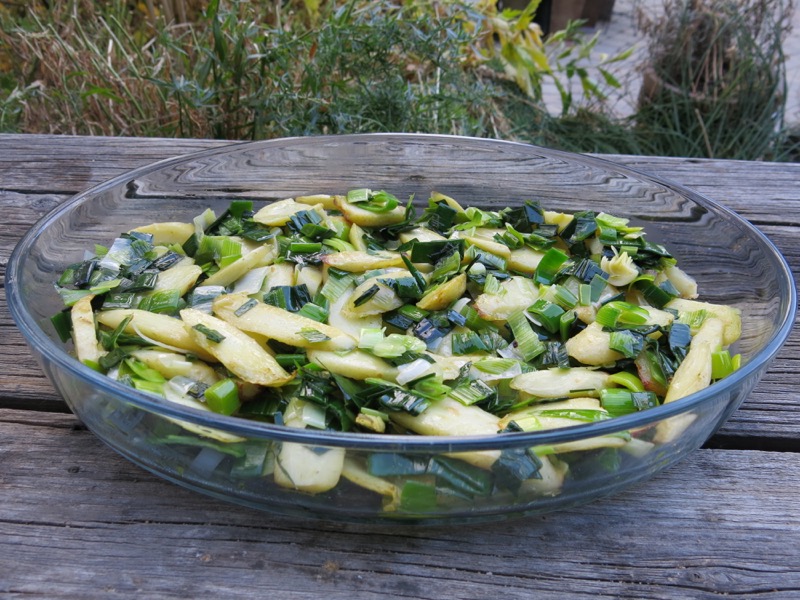 Roasted parsnips with sautéed leeks is a tradition on our table for a side. I love it as I add pears to the leftovers, purée it up, and make an outrageously tasty soup the next day. Sorry that this recipe is not available here, yet. Soon?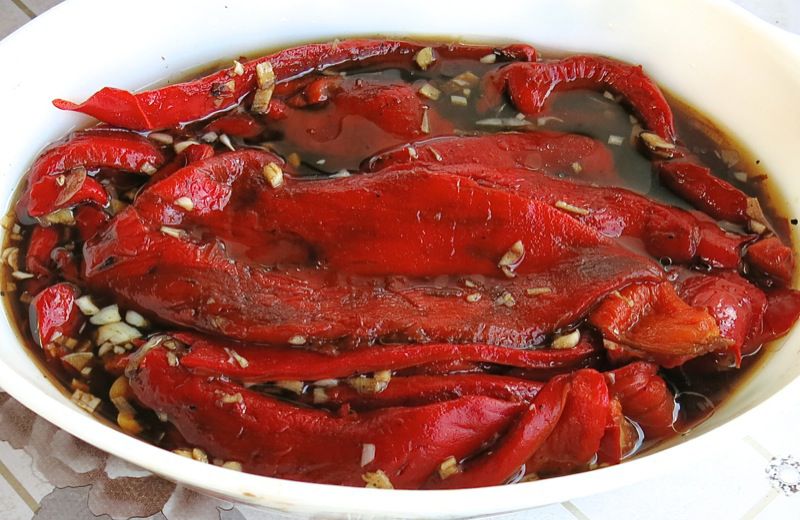 This is another side dish that has become a staple at our family holiday table. It is an Eastern European Winter Salad. The peppers are roasted, peeled and frozen. They thaw as if they were fresh, and marinated in the dressing. Keeps as a condiment for a sandwich or a side in the fridge for a couple of weeks. Our friends always look forward to this dish.
Thanksgiving Recipes: Desserts
How to Make Homemade Pumpkin Pie from a Pumpkin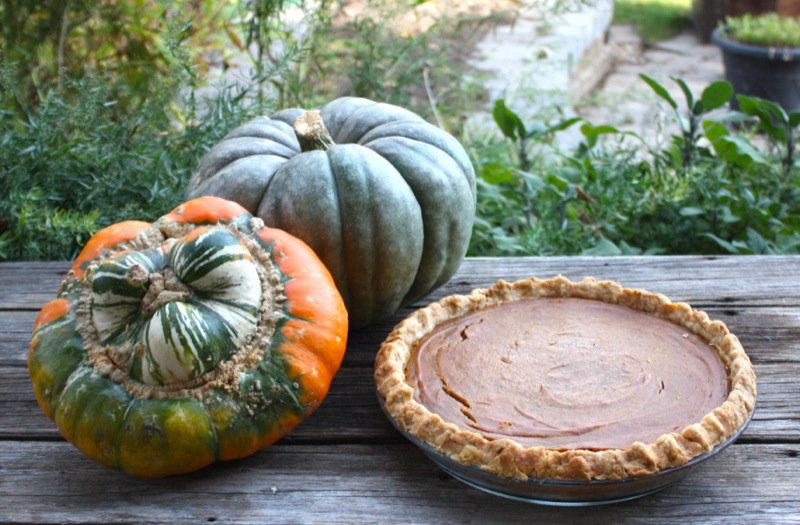 What can I say? This recipe is the bomb! My mom made her pie from a can and I make mine from a pumpkin. Now, there's something odd in that. Yet, her pies were scrumptious, this one is simply healthier and more scrumptious! Our Thanksgiving table is never without it. We often have more desserts, but always this one. Usually a creamy one, too, like a Pavlova, or a Tiramisu. A feast is a feast, no?
How to Make Crème Brûlée in a Baby Harvest Squash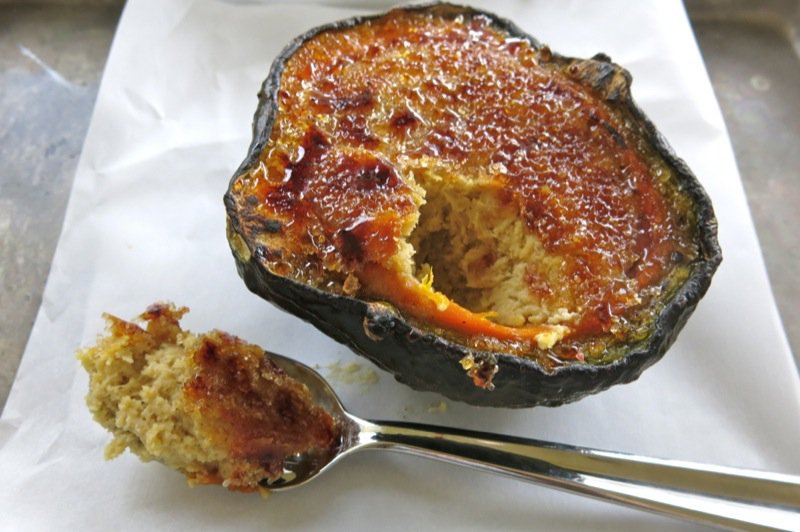 This is definitely an unexpected show stopped and not at all sweet. Very satisfying. Luxurious, and almost like eating a healthy dessert!
How to Make Apple Pie in Puff Pastry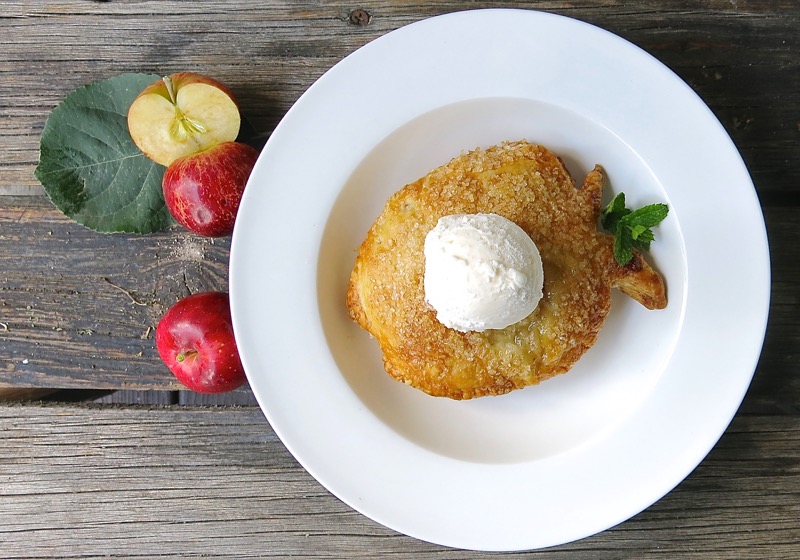 Of course, one cannot beat the traditional apple pie, in my humble opinion. My husband would argue with you. This is his ultimate, heart-stopping finale. So easy to make if you buy the puff pastry (and who doesn't) and if he loves me more, I make it lots!
How to Make Rhubarb Lattice Pie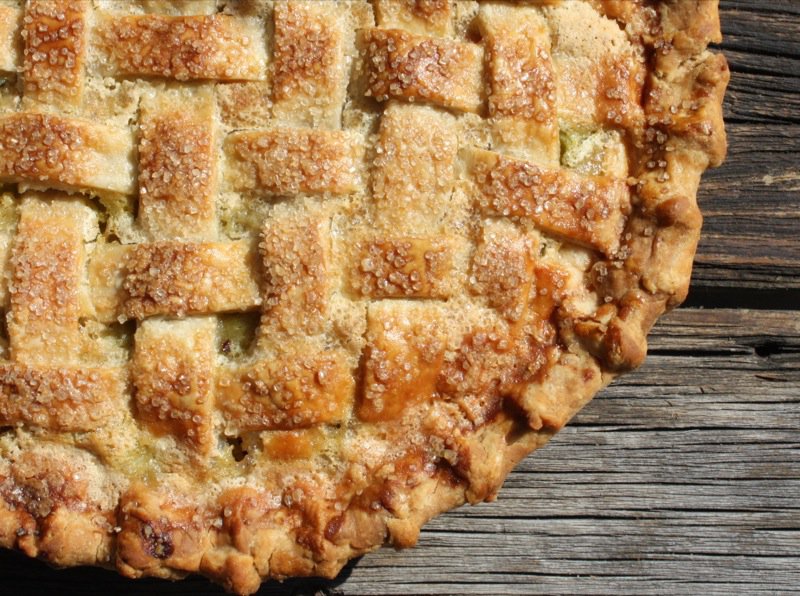 Rhubarb rears its head in the spring, through the summer, and still present in the fall. Hard to pass it up if you still have some in the garden!
Bartlett Pear Upside Down Gingerbread Cake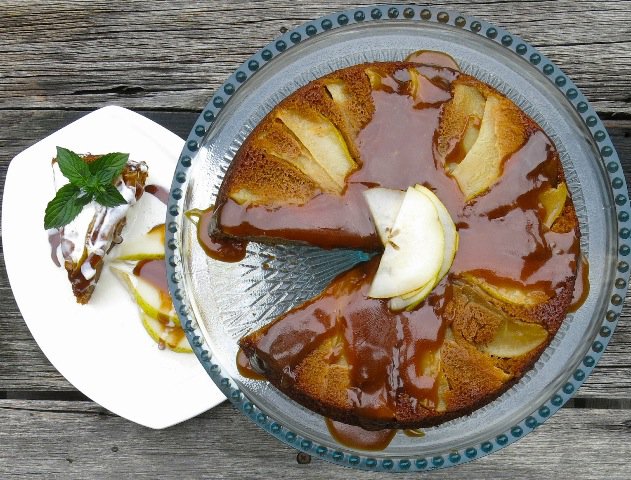 Talk about the flavours of the season: pears and ginger! This recipe will not disappoint!
Algarvian Almond Cake for those that need a spectacular Gluten Free Option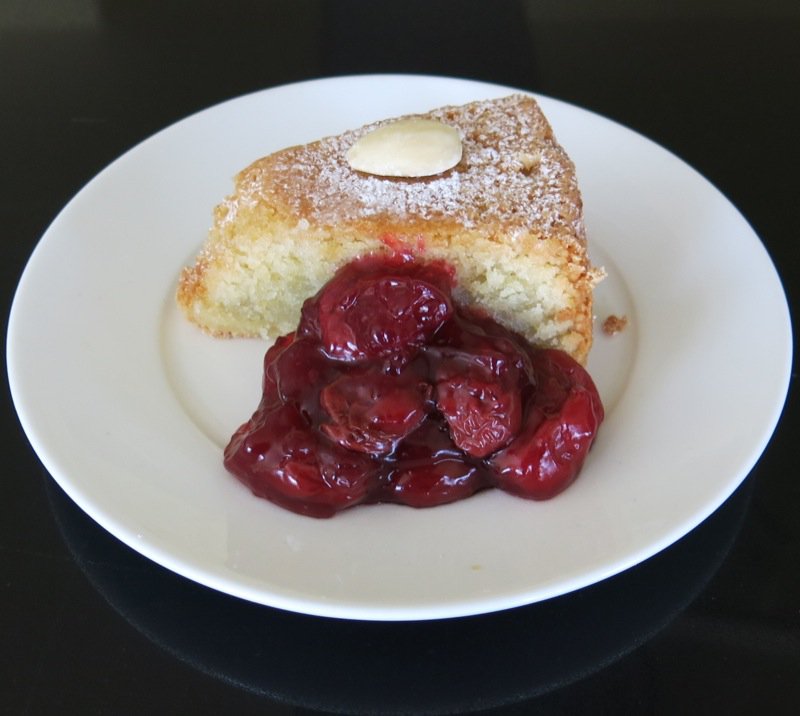 Now, this is not a recipe for the faint of heart. If you do not have a Thermomix, you may need to skip it. However, it is one of the best desserts I have ever eaten. Don't save it just for the Gluten Free. And the cherries? From my own garden, of course. Recipe included within the title recipe link.
The Black Beast one more for the Gluten Free Crowd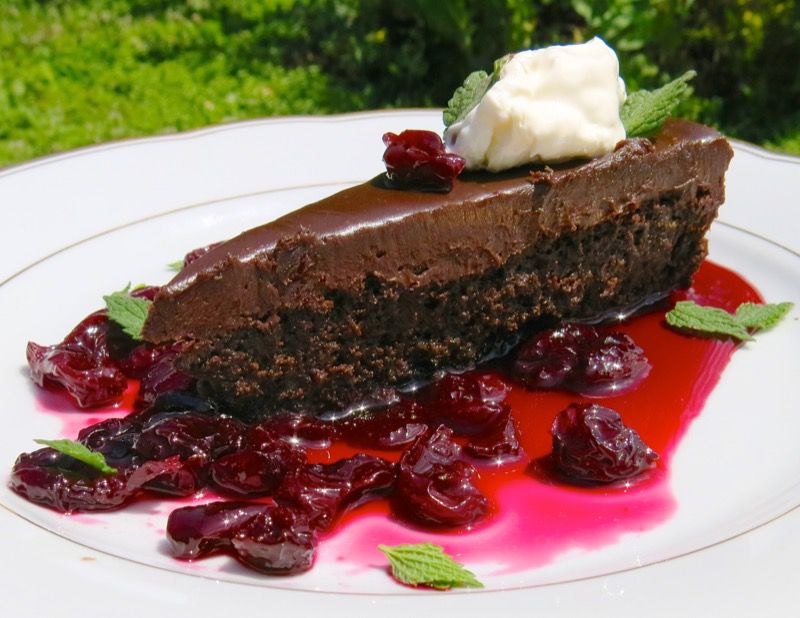 I have had guests, more than a few times, say that this is the best chocolate cake they have every eaten. Completely gluten free, and again, do not save it for the Gluten Free. Everyone loves this cake. It is very rich, however, so make it only if you are having a lot of guests and a thin slice goes far. If chocolate is your thing at the end of a harvest meal, this is the recipe for you.
---
I now have wireless freedom via Vasa Blå Headphones from Sweden!
Sudio Sweden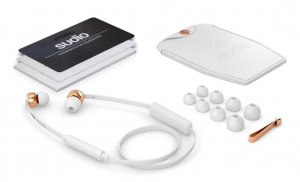 asked me to test their wireless earphones. I accepted as I am getting the new iPhone 7s tomorrow in GOLD! I got white Vasa Blå Headphones, but there are 4 colours – and actually, many other choices re: quality. I have the iPhone 5 yet, and didn't feel the need to upgrade to the 6, but my eyes are dim, I cannot see, and have not brought my specs with me… so the iPhone 7s will be a God send – and these headphones? The perfect accessory!
15% discount to my readers!
The company is offering an exclusive 15% off discount, using code canadianfoodie15 to my readers for the inconvenience of me interrupting your reading pleasure with this self-absorbed advertisement. But, I love them!
Buy here. This is a traceable link, so if you use this link, the company knows that you at least snooped at the headphones or were referred to them by me, and I am going to be curious (I cannot fib) about how many of you do look into these headphones. Let me know? I just felt the timing was right with the iPhone 7 just hitting the market and no earphone jack in them… of course, I am an iEverything Geek, but every now and then, indulge in another compatible brand. Let me know what you think, should you do the same.
Why the Vasa Blå Headphones from Sweden?
I have wanted wireless headphones for a long time, and haven't purchased any as most were outrageously expensive, protrude too much from the ear (Madonna, I am not!), or are just uncomfortable. These are perfect for me when I cook. Love music and music with work seems to make time fly, and with cooking simply enhances the artistic experience. Also….
Studio quality sound
Elegant design and comfortable fit
reasonable price with excellent service (tax free, postage, shipping all taken care of)
Exclusive leather carrying case
Long battery life (up to 8 hours)
Compatible with all bluetooth devices (so I can also use them in my car)
Built-in microphone (perfect for the car and hands free cooking and talking)

---
Thanksgiving Recipes: Soups and Salads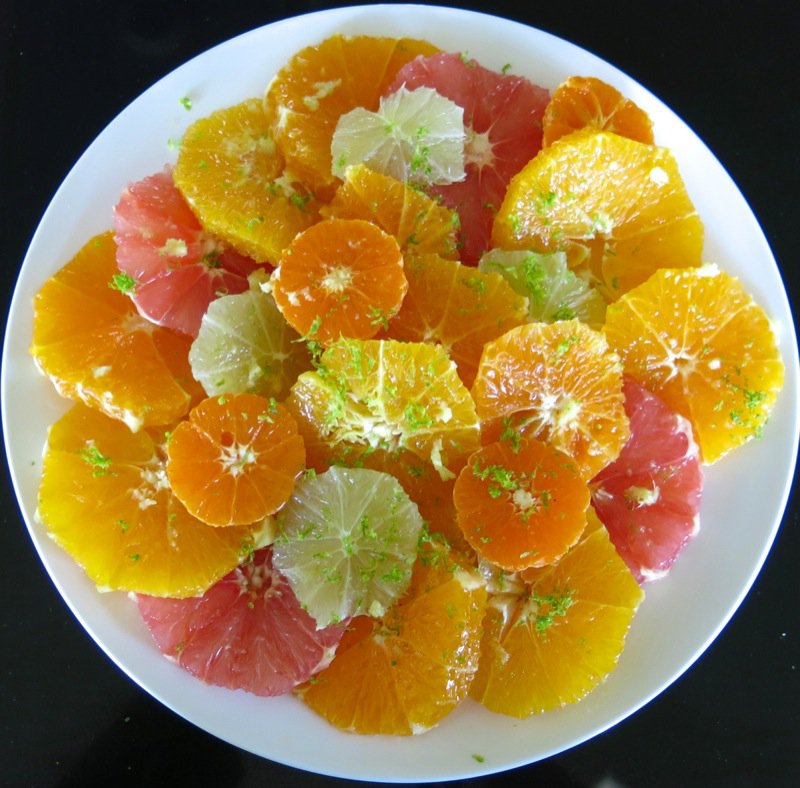 There are just so many, and I am not sure if you even get to the soups when reading all of the Thanksgiving recipes. Salads, yes. We usually do a very simple slaw as it is in season and a great refreshing reprieve from the heavier meal. Here is another suggestion: A Simple Citrus Salad. Not grown here, but gorgeous and a welcome burst of sparkle amid a heavy harvest meal. Happy Thanksgiving everyone! So much we have to be thankful for in Canada! Vanja and I will be in Europe, so we are celebrating early. It isn't the date, it is making the time to be with one another and make more precious memories together. Would love to hear about what you made… what you are thankful for… favourite recipes for this season. Always curious and always learning.